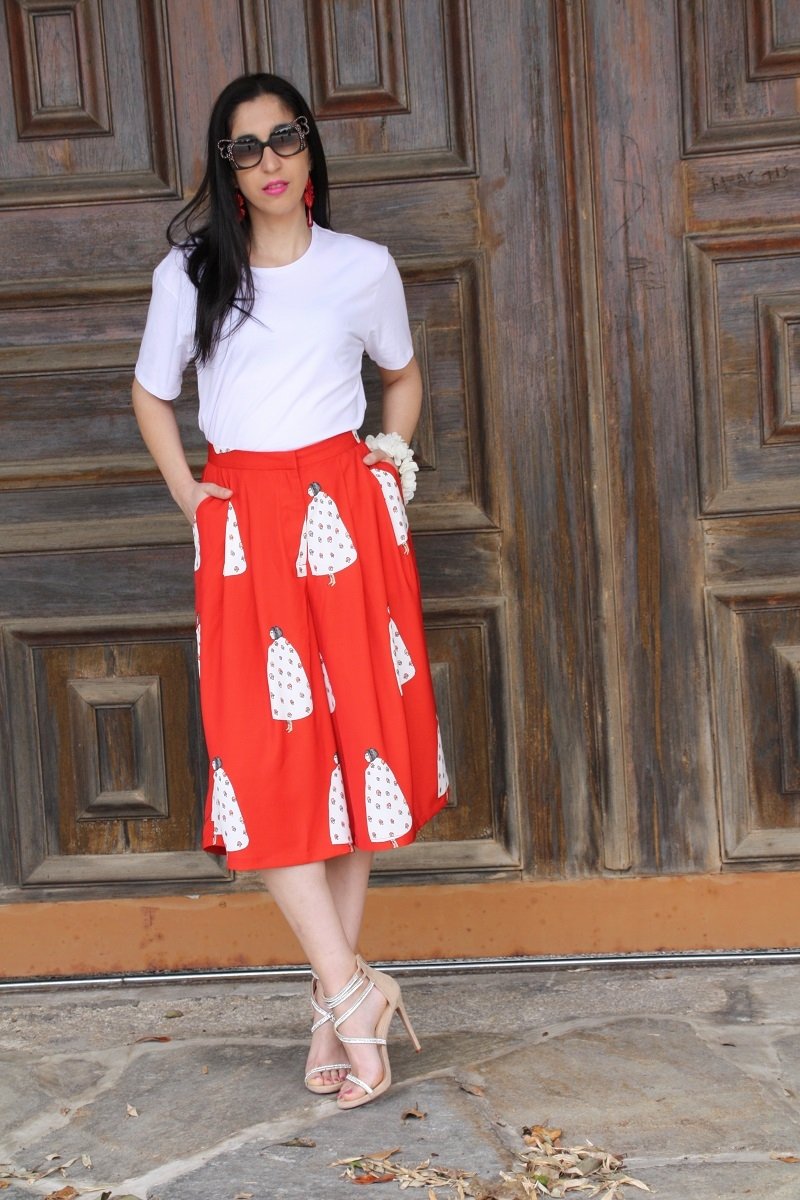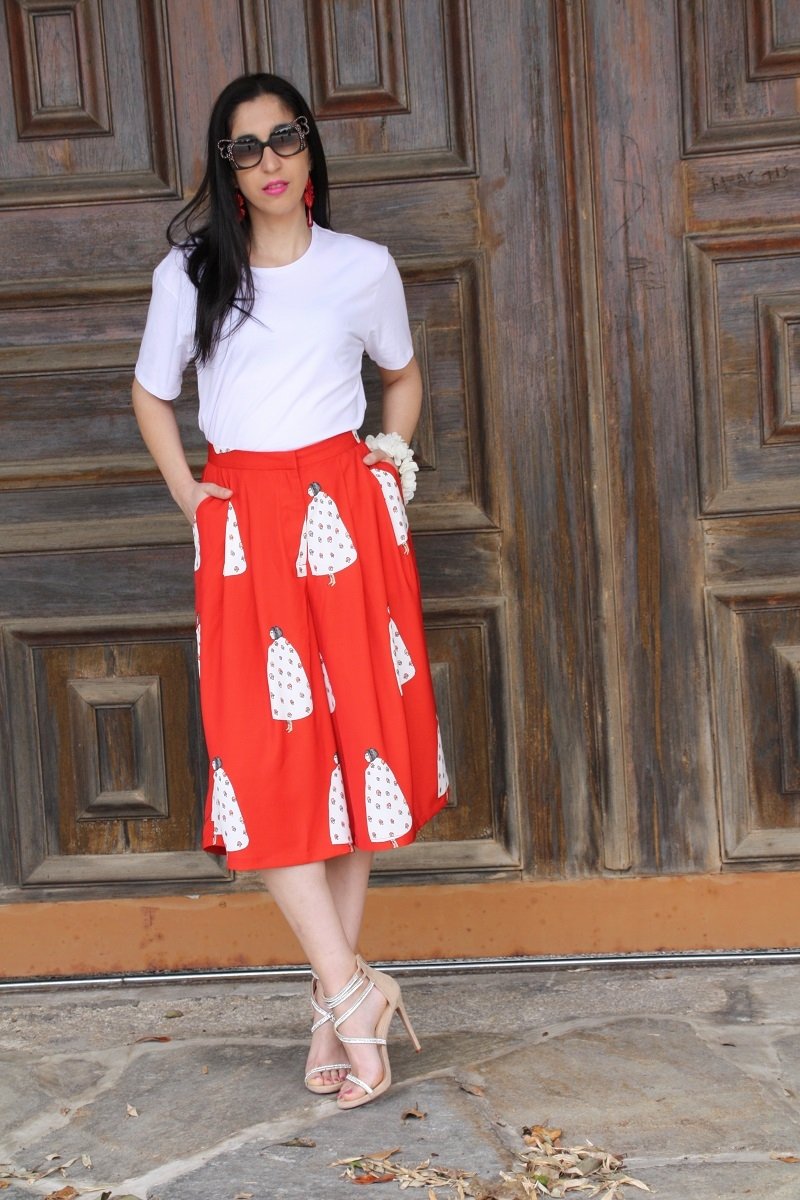 This is the skirt that lifts any look
Hello, my beautiful people! and to think that it seems like yesterday when the first skirt-pants became fashionable. Tells the story that in 1911 two women wore this novelty garment through the streets of Madrid, and was such a bustle that it was necessary to stop the movement of trams. Can you imagine the situation? A scandal the skirt-pants! hahaha and they are over 100 years. Halfway between the skirt and the trousers this garment has been totally cast in our dressing rooms. Today I show you a look with this beautiful PAOM skirt or print all over me, designed by My little Belleville with a super original and very arty mushroom print.  
 This skirt will take more than jeans
I never thought I would say this but this skirt is so ideal that I think I'll wear it more than jeans jejeje, is one of those wild garments ideal to wear with heels as I show you in my look today, but that may also look good with sneakers, to create a more casual look, flat sandals … Also today I have combined it with a white basic shirt that sure many of you will have in your wardrobe, but also fit perfectly with a crop top, a shirt Ruffles or any trend garment of the season. I hope you like my proposal today, and that you find inspiration, very soon I will reveal a new project that I am working on and that makes me especially excited. Here you can find more looks with Paom clothes and you already know that in my 21 buttons account here, you will also find all my outfits tagged. A chic kiss;) by Amanda chic.
photos by Cloé
Pants/ pantalones : Paom