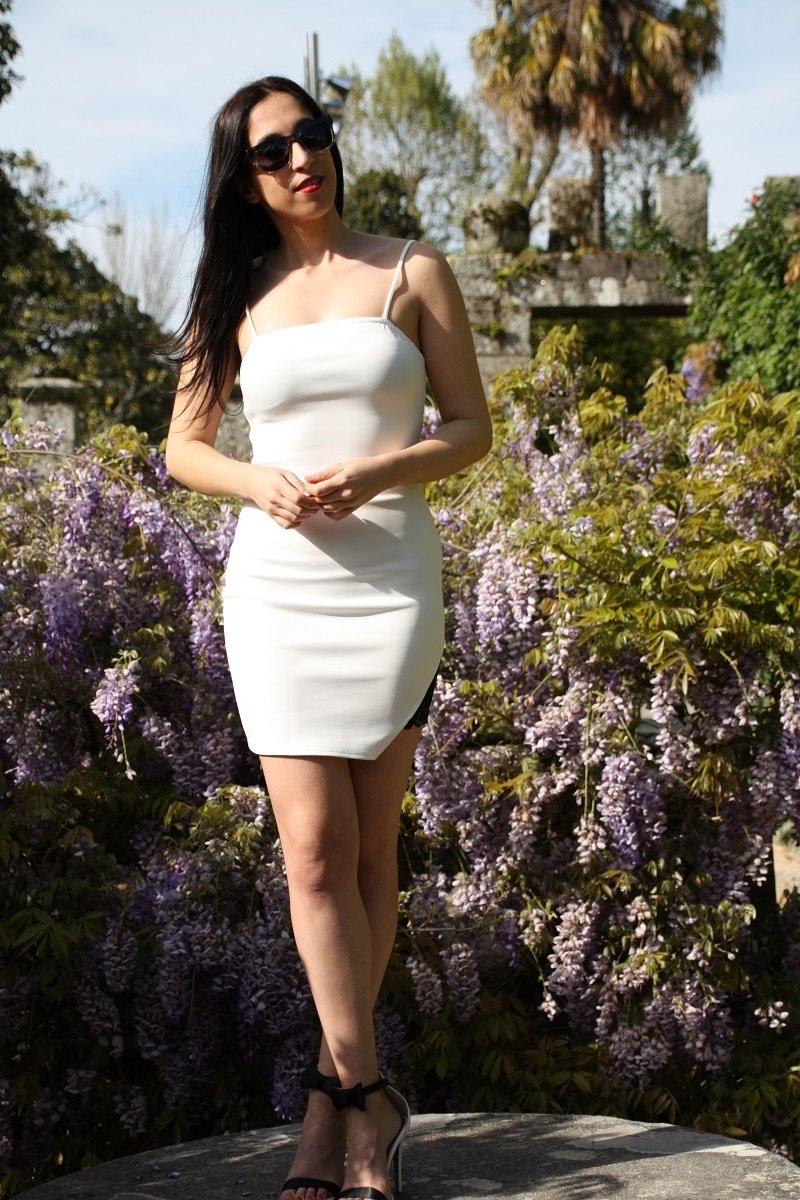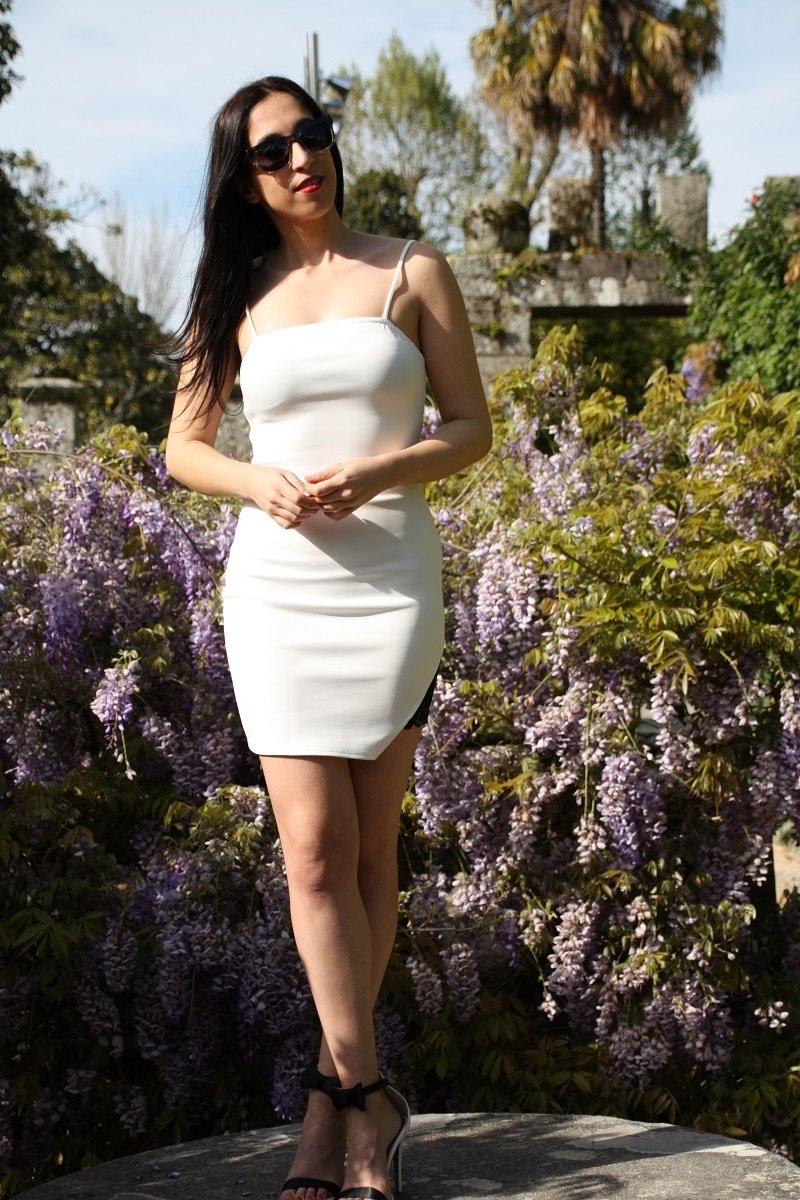 Garments that will always be fashionable all seasons
Hello, my beautiful people! Having a dressing in trend implies having in it the garments that will never go out of fashion and season after season you can wear it. Those garments that are timeless with which you can always count for almost any occasion, basic wardrobe, those pieces in trend that never go out of style. Because although sometimes we acquire super trend garments, or the so-called garments the last scream, it is also important to have a good wardrobe bottom with basic seasonal garments, such as the white dress.
A short white dress is one of those versatile and indispensable garments in any summer, since there are always a lot of Ibiza parties, white parties, also we all want to wear a white summer dress and look dark, because why deny it? the white color highlights the tan, it is one of those colors that enhance the tan in summer.
Today I show you a look with this white Suga Suga dress, which has super cool clothes at incredible prices. The special touch to any piece of clothing is given by the small details, and in this case the low with black lace that gives a sophisticated and elegant look to this short party dress.
No doubt there are garments that never age, that we can raise with pieces that are trendy or trend every season, do not you think? In addition this white dress can be adapted to all seasons or seasons, a tight white dress is the perfect ally for any summer.
What are the best fashion trends?
The other day one of you asked me in an email, what are the best fashion trends? I believe that every spring the garments come with flowers, in this case the lavender or ultraviolet color is a total trend, along with the denim, the pictures, the sporty look, the transparencies and the bustiers (the latter I love them).
I recommend that you pique a bit in clothes trend and that you have dresses as well as this one that I show you today, super versatile that can be mimicked with many styles.
And finally I leave you a personal advice, do not be afraid to spend a little more on a good shoe, a good bag or wardrobe bottoms, because these will be the wild clothes with which you will play season after season and that you They will solve many looks. I still remember a denim jacket that my grandmother gave me when she was 15 years old. Do you know where the hunter is right now? Well in my dressing room, there it goes, I use it a lot even I have encouraged myself to do a DIY with the help of Chloe (that I am a mess to sew hahaha) and we have put a chain of a bag in gold on the neck, like You see a basic renovated. That jacket is one of those clothes that I can always count on. I hope you liked my post today. See you in the next post with a surprise. A chic kiss;) by Amanda chic.
Photos by Cloé: Vestido / dress: suga suga