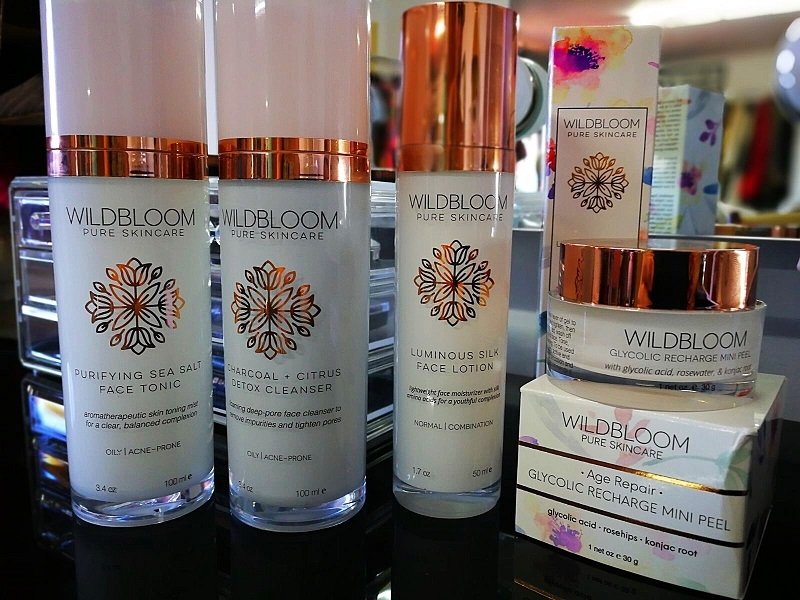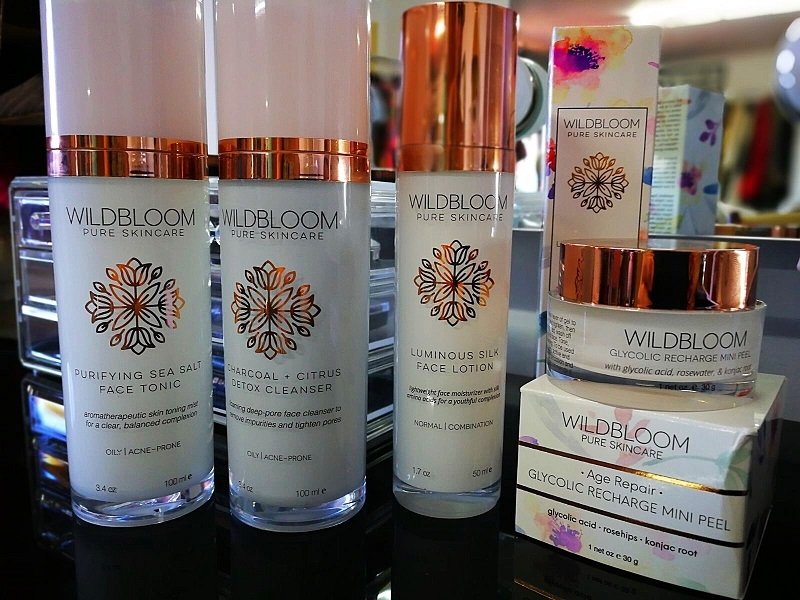 Hello my beauties !!! Today I want to share with you one of my beauty secrets. A few weeks ago I began to try the products of the natural cosmetics firm: Wild bloom skincare, cosmetic without parabens, created in a laboratory of Colorado with 100% natural ingredients, that brings well-being to the skin purifying it and improving its appearance.
 Next I'll leave you some of the products that I've been testing that you can also see in the Youtube video.
 – Glycolic Recharge mini peel: is a peeling treatment mask that renews the cells, has glycolic acid that cleans and purifies the skin in depth, leaving the skin looking younger.
– Cleaner Charcoal citrus: for oily skin, I love it! Because when rinsing leaves the skin without feeling greasy or dry.
– Sea salt purifying tonic: it is especially indicated for oily skin. I apply it after the cleanser leaves the skin soft, fresh and detoxifies leaving a super pleasant sensation on the skin.
– Luminous silk facial lotion, is recommended for all skin types, and combines the amino acids of silk with natural ingredients, making the skin super hydrated and velvety.
I hope you liked my post today, I leave the link of the cosmetic firm, in case you want to have a look: https://wildbloomskincare.com
[iframe width="560″ height="315″ src="https://www.youtube.com/embed/DaSaINksS0Y" frameborder="0″ allowfullscreen ]