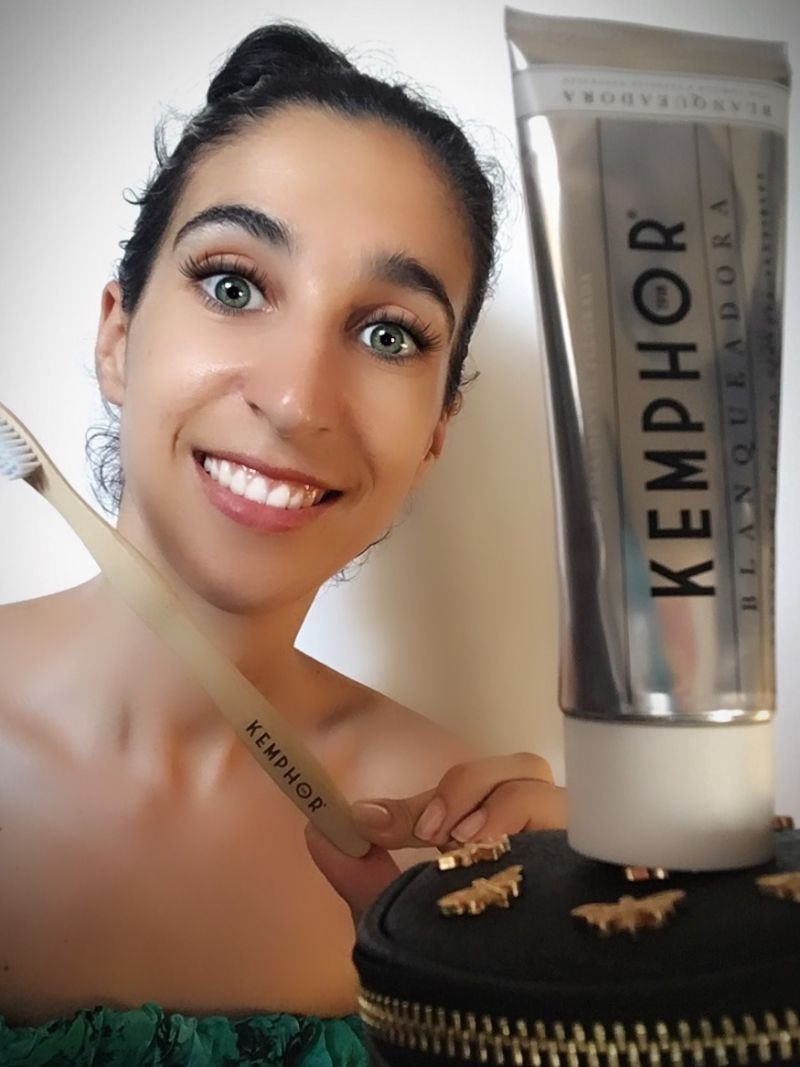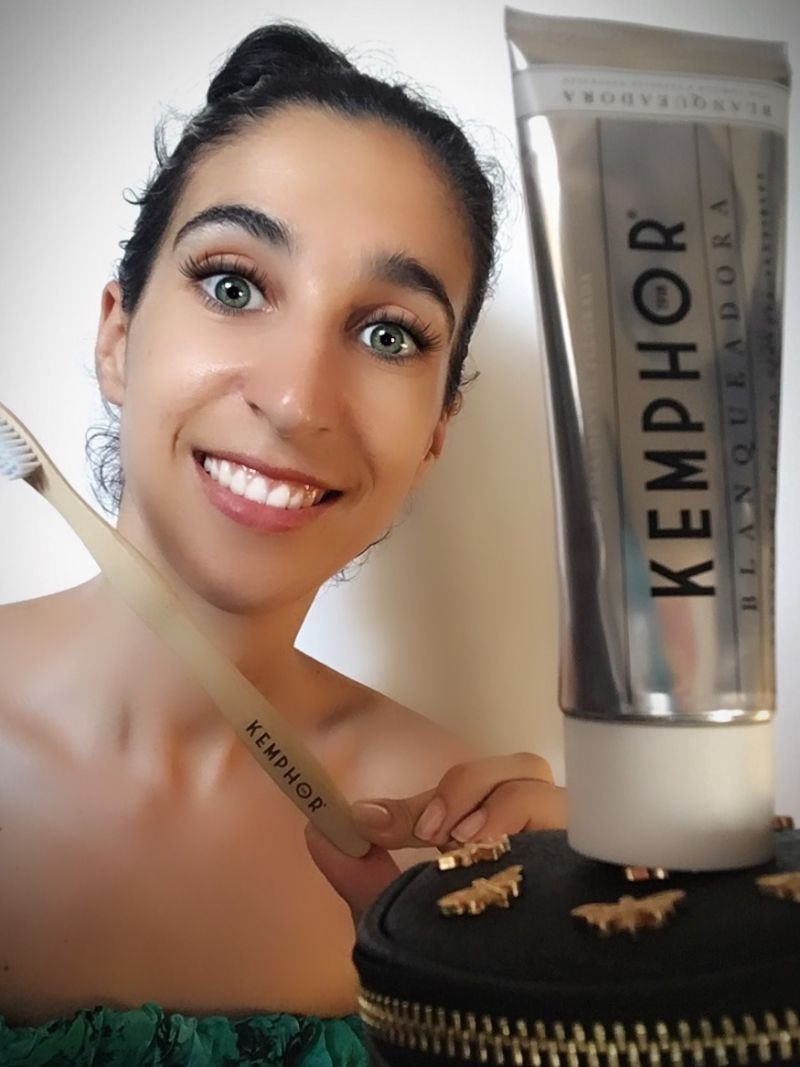 Hello my beauties !! Taking care of our smile is something very important 🙂 Today I want to talk about Kemphor's toothpaste and buccal elixirs, sure that many of you know it, is a brand that has been on the market since 1918, is not it incredible?
If there is something I like about this firm is that the raw materials they use are natural and effective. As you can see in the photos I show you some of my favorites, such as:
– the sensory range as essence (gum care, classic and bleaching). I have tried these three dentifrices, I really like the texture, its intense and exotic flavors, and the best thing is the sensation of freshness and well-being in the mouth.
 – Travel kit: I love their travel kits are super complete, I think they are essential when traveling, they have a little bottle of fluoride, and everything in size trip so you do not have problem in controlling the airport.
– Bamboo toothbrush, I have tried it and the difference is incredible regarding other brushes, it is much more resistant. Bamboo also has antibacterial properties of natural origin.
 – Fluoride, it is super advisable to prevent caries, in addition it increases the resistance of the enamel.
For those of you who do not know Kemphor I leave your website for you to take a look at http://kemphor.com and remember: do not let your smile go away! . Thank you for being here and following me every day in each of my publications. A chic kiss;) by Amanda chic