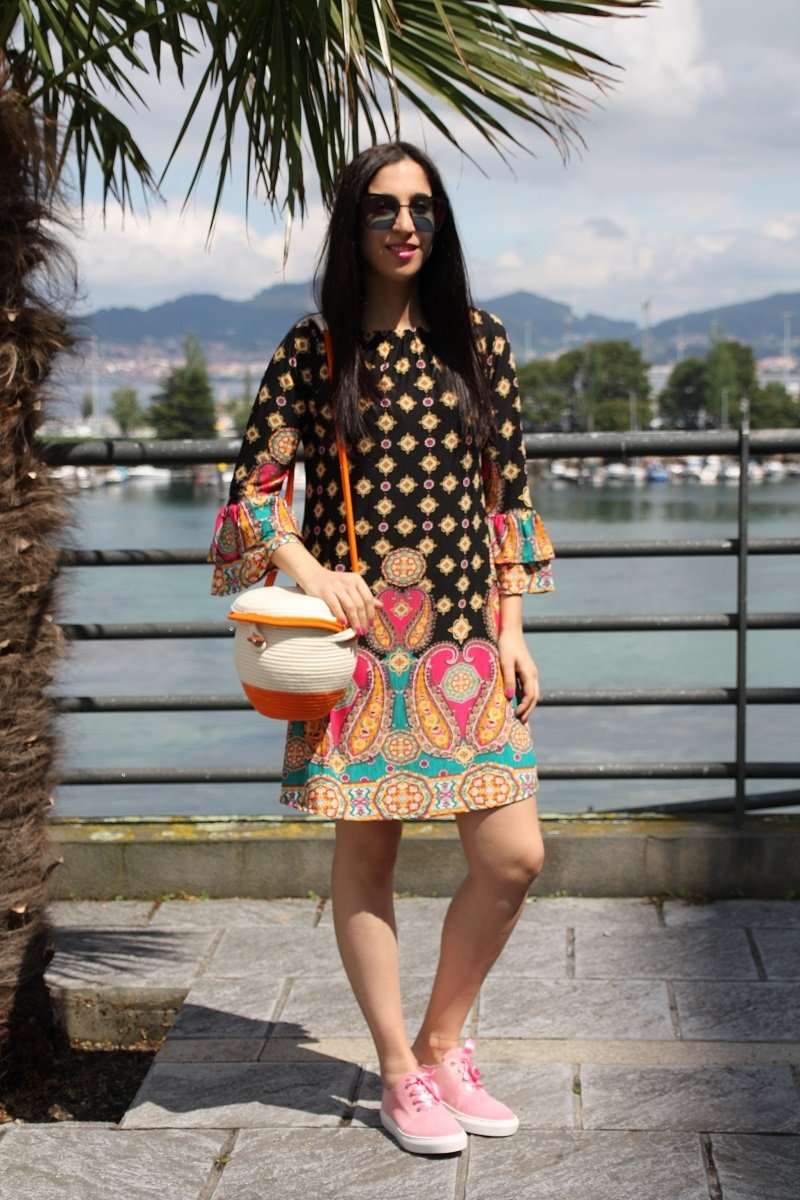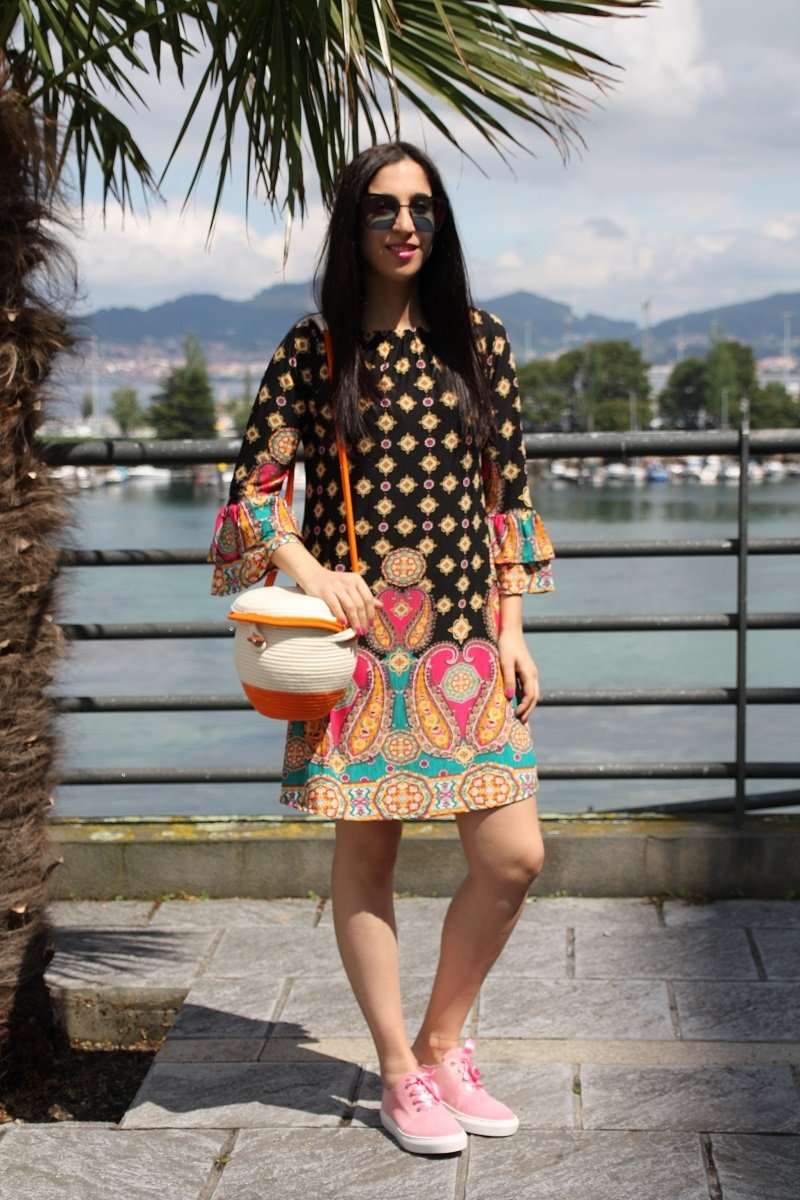 All the summer trends that are right now in Instagram
  Hello, my beautiful people! How's your week? Mine is full of projects and I am very happy about everything that is to come. If you were thinking, what should I wear? Today I show you a proposal with cool dresses for this summer, with this design by Lularuth, a firm with clothes with a bohemian style and very chic, like this off shoulder dress super comfortable and very sexy and subtle.
The silhouette off shoulder that seduced princesses in the past has traveled in time to reinvent itself this season with success and is that it is everywhere, jackets, tops, dresses …  
Ideal looks to wear the Off the shoulder trend, go for it!    
As for the accessories I wear Patricia Correia vegan sneakers made with pink cowboy fabric and a pink bow as a lace, and the Palmito shop bag shaped like a beehive and inspired by bees, one of those classic pieces of wicker baskets but with a fashion design and completely renovated, no doubt these accessories are what give the special touch to this outfit. Although remember that personality is the best accessory that you can wear, and that you are unique when you are yourself 🙂   I hope you like this look with a loose and casual dress perfect for everyday. You can find more looks proposals here. We forget that I also hang my looks in my 21-button account, and that you can ask me any questions that I always answer, sometimes taking a few hours depends on the day. See you in the next post. A chic kiss;) by Amanda chic  
Photos by CLoé
Dress / Vestido: Lularuth , sneakers / zapatillas : Patricia Correia , bolso / bag: Palmito shop