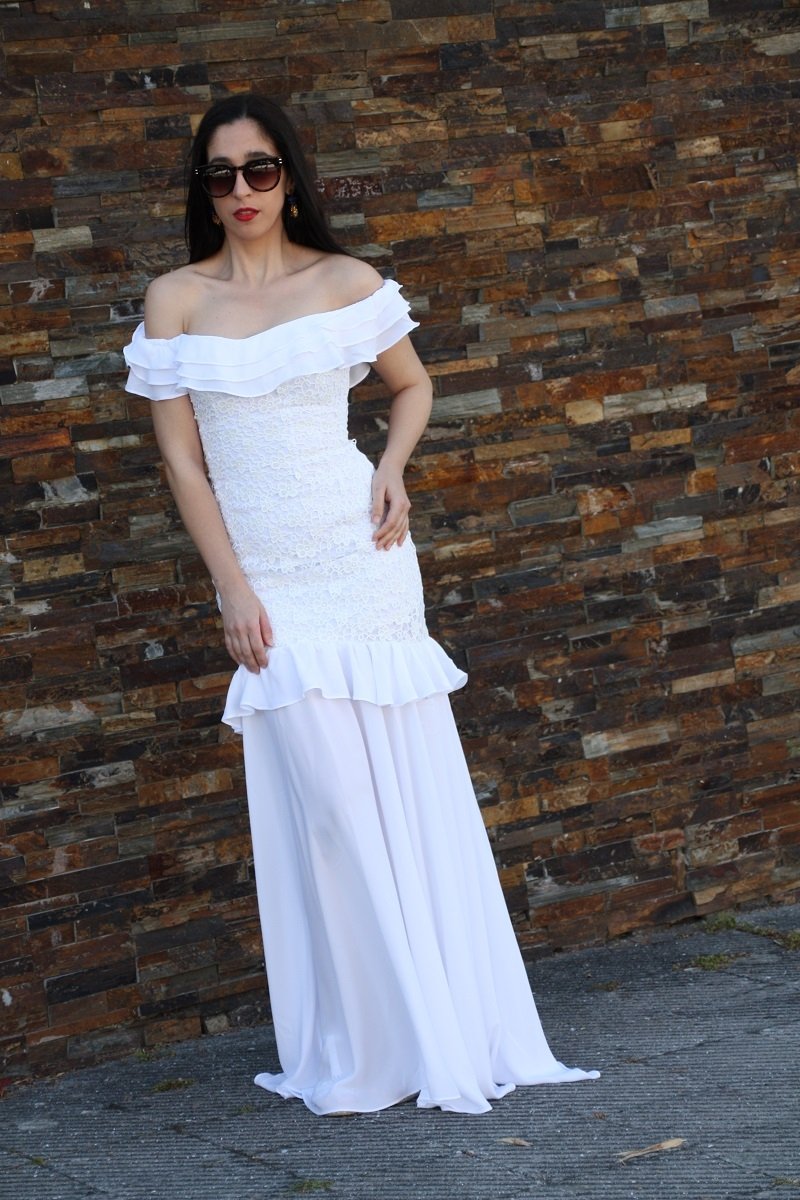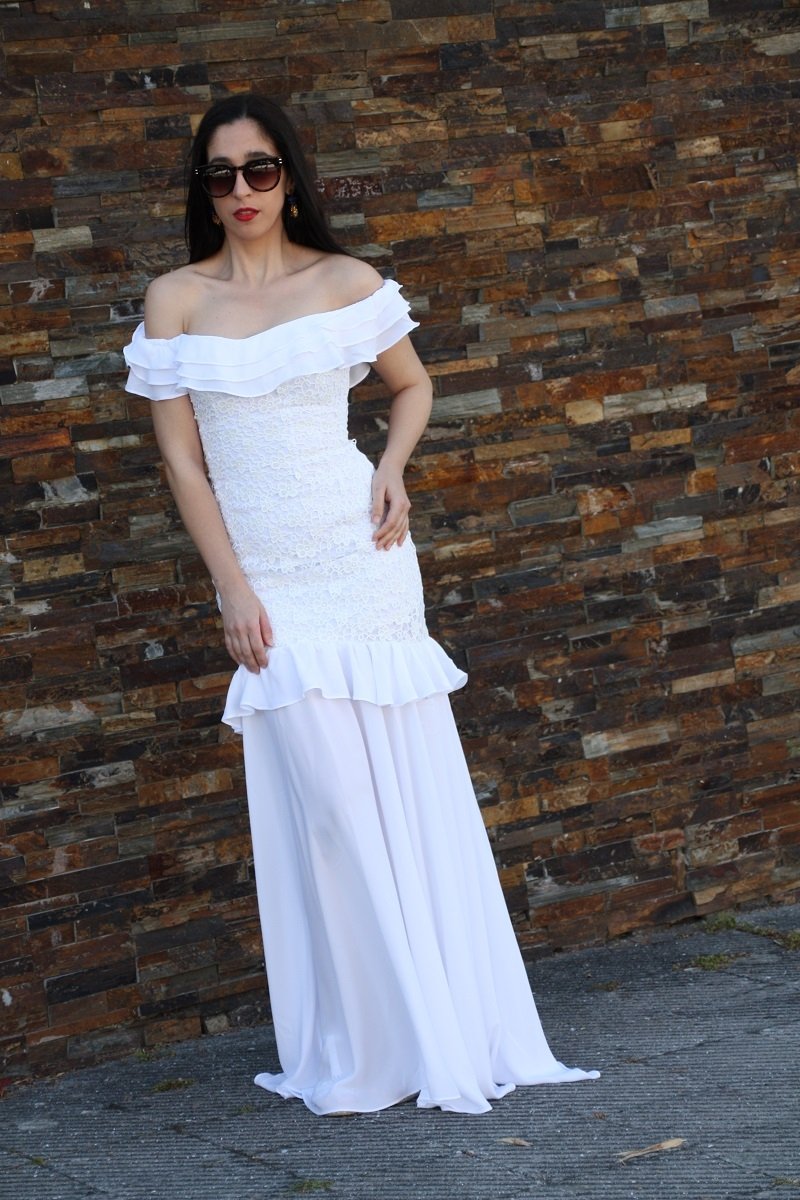 Long white dress, basic for an Ibicencan party
Hello, my beautiful people! We are already in the countdown for this summer, I really want to start enjoying those unique sunsets in my land Galicia and in another super special place 🙂 so far I can write! hehe Today I show you a look with a long white dress from my outfit online, a dress with ruffles tight body, shoulders in the air and a touch of lace, and the bass is made with transparent gauze. The white dress is the perfect garment to attend any Ibiza party, you know that this type of dress is a basic summer, it is said that the LBD (little black dress) has gone to the LWD (Little white dress).
  All the keys to look perfect in an Ibiza party
 And then they begin to get notifications to your facebook of events … Ibiza party! and all your friends go crazy hehehe. And you ask yourself what do I wear? Well, here are some key tips to look perfect in an Ibiza party:
– Always wear white clothes, either a spectacular Ibiza dress like this or a white jeans broken with a blank top, the key is to create total looks in white monochrome.
– Take care that your skin is perfectly hydrated. It is very nice to wear a hydrated tan, you can put on a body moisturizer, there are some that have a touch of golden shine.
– Use a soft floral perfume, cool and light.
– Put on a natural make-up and a lipstick in pastel or soft tones, a coral red, a pretty rose .. whatever you like the most. – Regarding the footwear, it depends on the touch you want to give it: some jeweled sandals, some sneakers … or even I do not know some country boots, this depends a little on how the rest of the look is.  
I hope you like my post today, as always I leave a videolook where you can see the garment in more detail. See you in the next post my pretty people. A chic kiss;) by Amanda chic
Photos by Cloé
Vestido / dress: My outfit online
[iframe width="560″ height="315″ src="https://www.youtube.com/embed/cSPSk89k7oA" frameborder="0″ allow="autoplay; encrypted-media" allowfullscreen ]