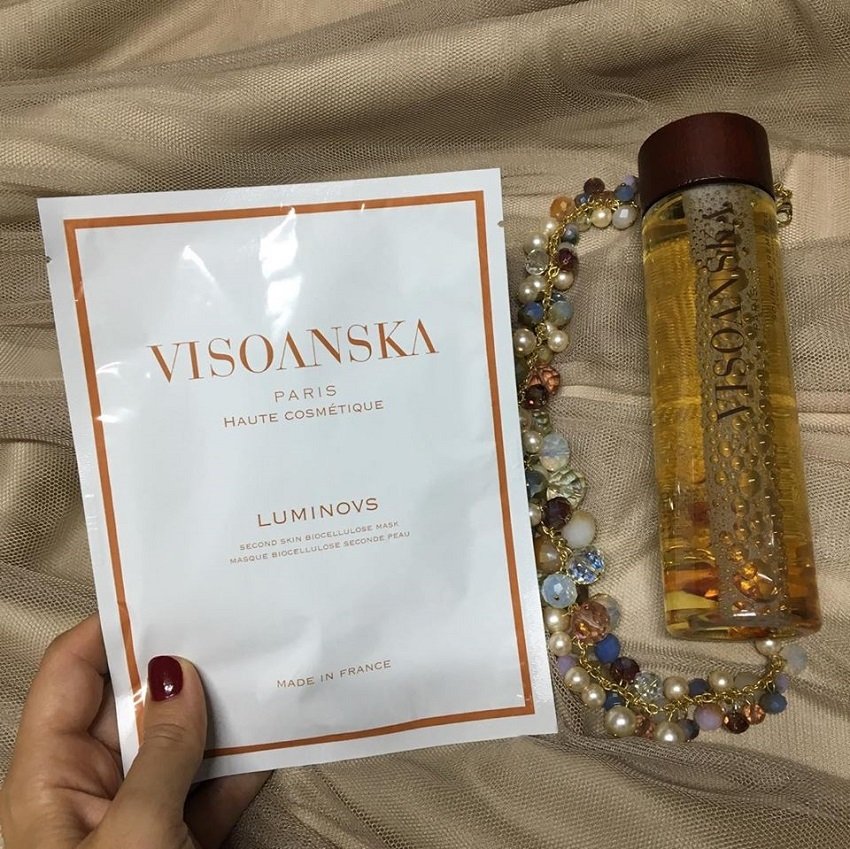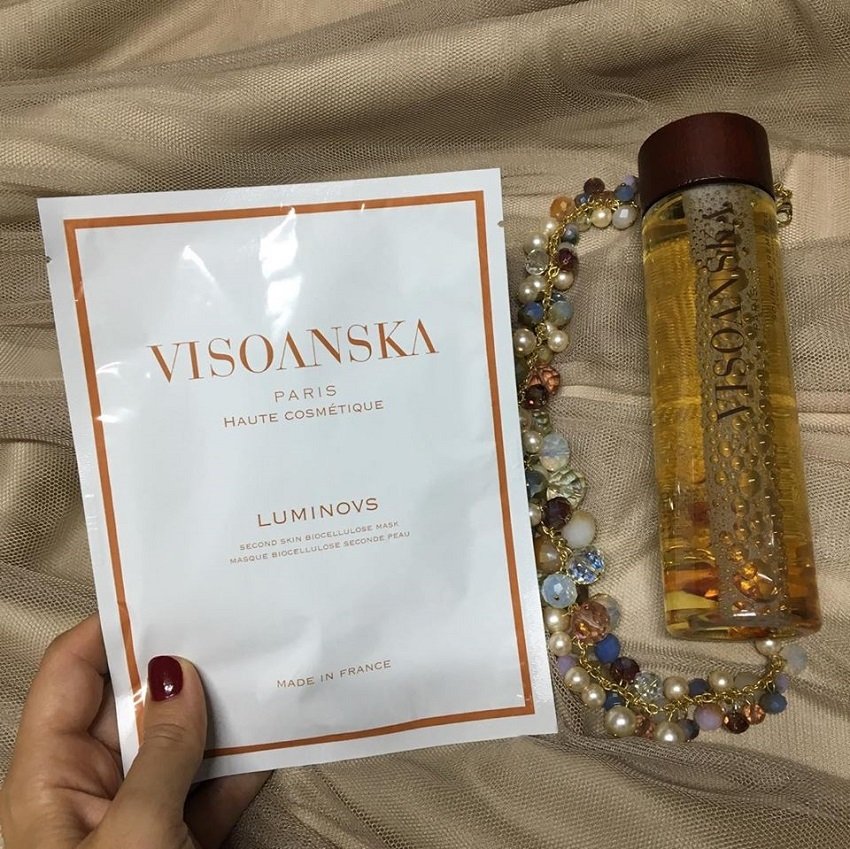 Hello my beauties !! Today I want to tell you of a Parisian firm I have known recently  and I loved: Visoanska. Her creative Elisabeth Visoanska, a young businesswoman Polish origin, combines treatments nutritional supplements with cosmetic high biotechnology.
Visoanska treatments have a high percentage of naturally occurring component in high purity, without silicones or parabens. Then I comment two of my favorites:
– The mask luminovs second skin in a natural biocellulose: use it one hour before a shooting, and loved it! after applying my skin was more luminous and hydrated, has hyaluronic acid, and feeling fresh is very nice.
 – The Anti-Aging with Baltic amber beads cleaner: rids the skin of impurities and makeup, leaving it completely clean and stimulating microcirculation. After you use the super-luminous skin soft and relaxed.  
 I leave you the website so you can check it, it is worth investing in our skin http://es.visoanska.com/html/produits.htm. See you at the next beauty post !! A chic kiss;) by Amanda Chic