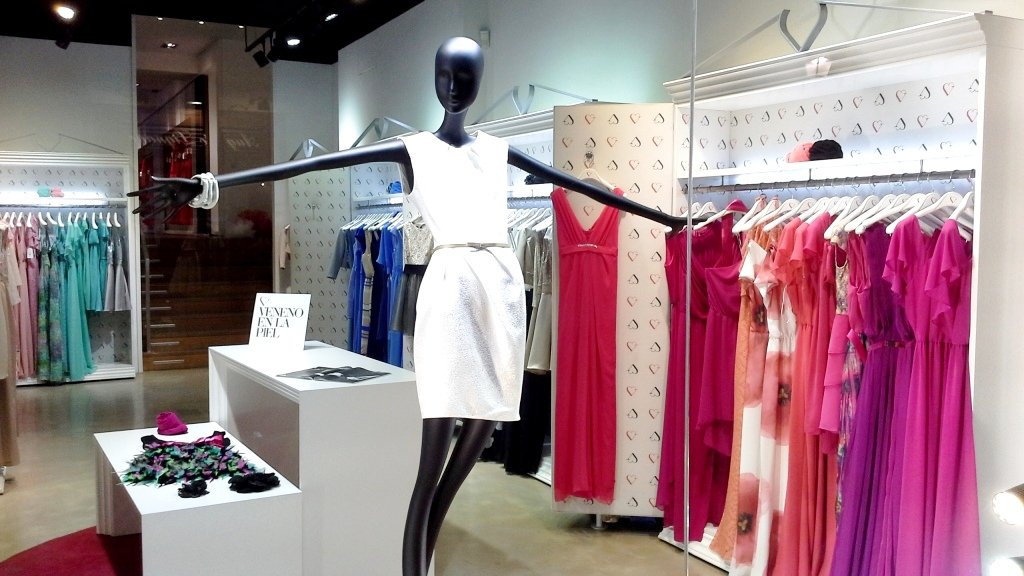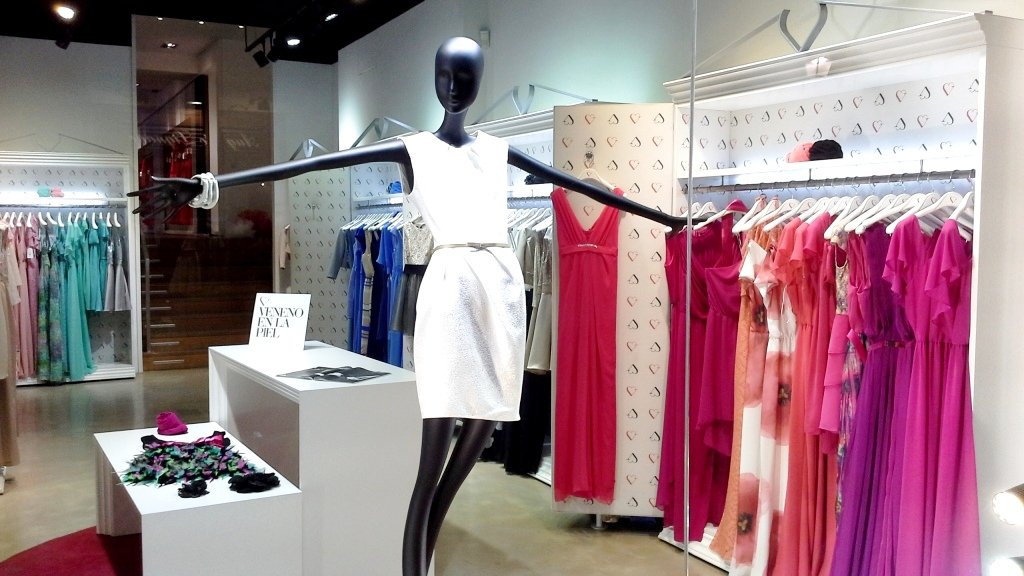 Veneno en la Piel is a Spanish brand, which was created in Barcelona in 1996 with the aim of bringing couture designs to everyone. The brand designs and manufactures entirely in Spain, creates collections for a spirited young woman who knows what she need, follower of trends that likes to dress daring and feminine but without losing elegance and sophistication. In its collections , you can find a wide range of dresses, from Wedding dresses  to Cocktail dresses. If you are looking for a gorgeous dress for being the perfect wedding guest you are right. They have a very a fresh, dynamic , femenine , seductive and creative design.
The brand opened the same year its own showroom for sale in Badalona to professionals and they introduce for the first time their designs at the fair SIM Madrid, platform that is currently using to present their collections twice a year.
In 2005 Veneno en la Piel bet on new technologies opening its first online store, which aims to enter new markets. The brand has established itself successfully in countries like Portugal, Italy, Greece and Ireland.
Veneno en la piel is one of the most promising Spanish brands beyond our borders, with more than 300 international stores and presenting their designs with great success since 2009 in Mercedes-Benz Fashion Week Mexico, the nation's largest catwalk .

Did you know that celebrities like Shaila Durcal, Adriana Lima, Karolina Kurkova  or Mar Saura  have dressed one of their clothes?
Veneno en la Piel it's an spanish fashion brand with more than 25 years fascinating the women who want to dress sophisticated and updated in the special occasions and in the everyday life  .
The brand believe that the quality and design are the base for to be at the forefront without affecting the eye-catching, its collection is designed and made completely in Barcelona. So Guys! Make the difference with Veneno en la Piel.