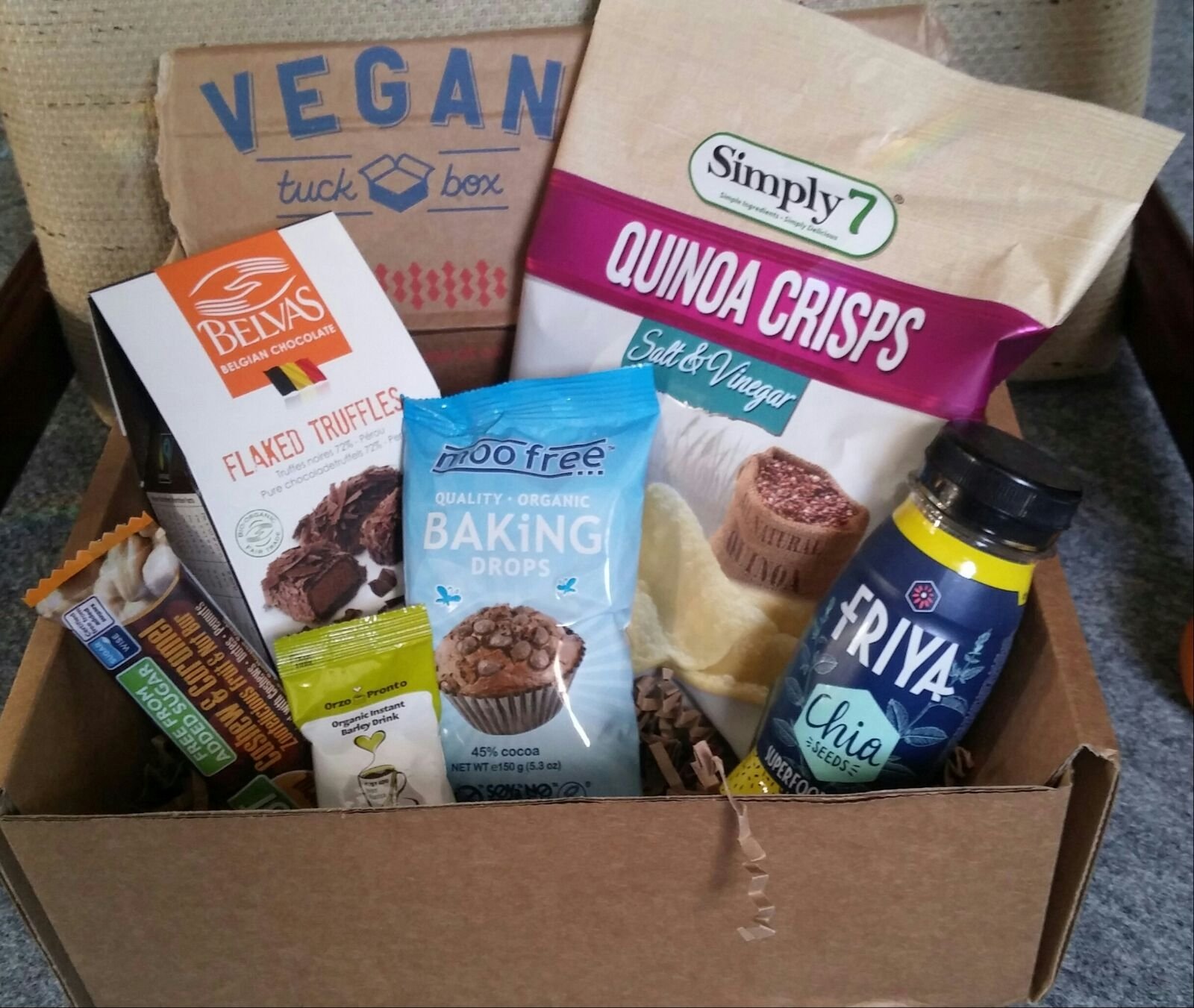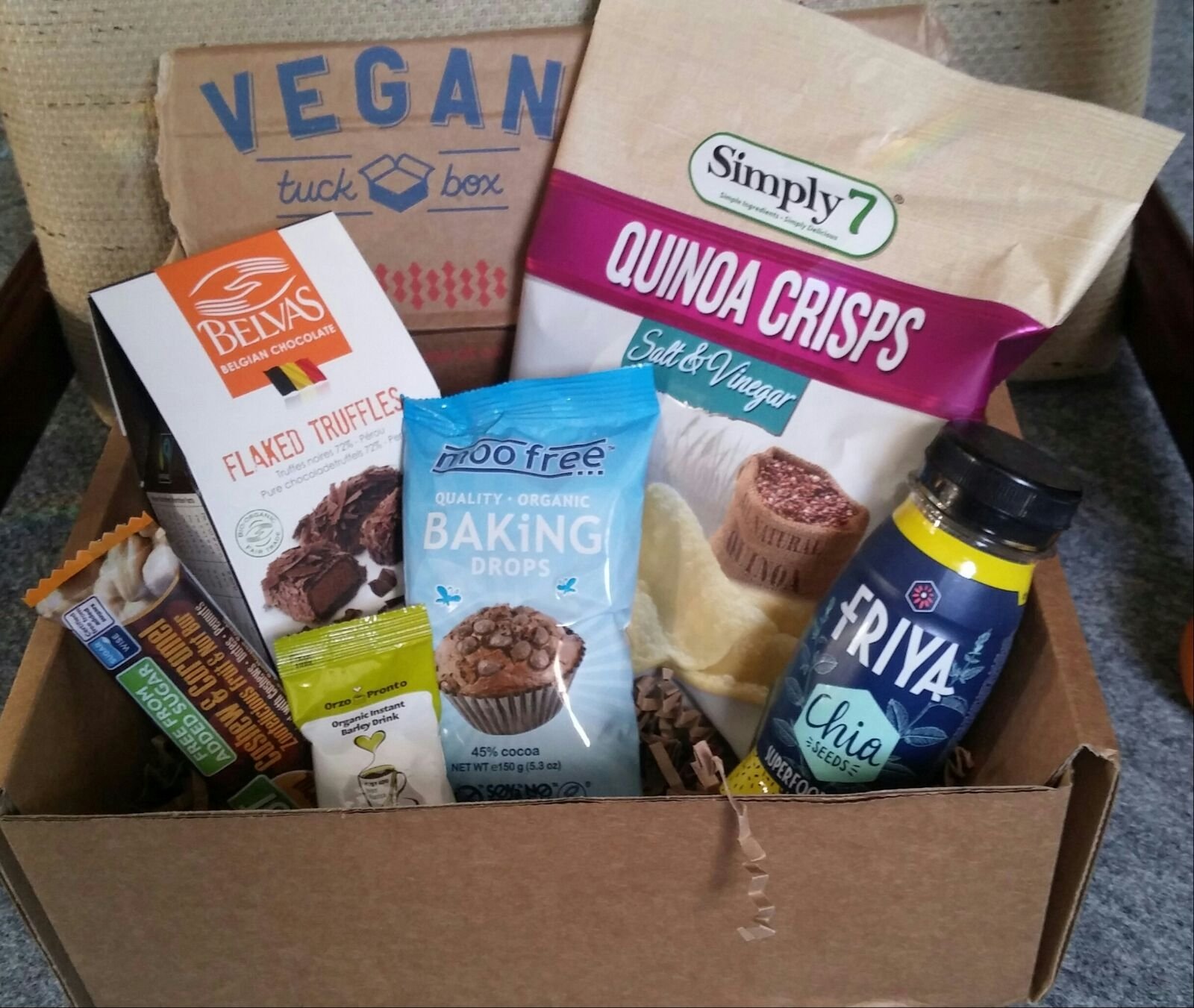 Hi my loves!! Today we immerse ourselves in a vegan and foodie experience with the Vegan Tuck Box, a monthly subscription box with a unique and delicious flavor with interesting vegan products and snacks. Many will think of vegans as tasteless, but the truth is that all its products have an incredible taste.
Every month the Vegan Tuck Box team brings all the vegan novelties creating a box with a wide range of flavors, to discover the latest new products in the market. 
I leave you some  products that I have tried:
–– Moo's Chocolate Moo Free Chocolates   Free Chocolates: this is made of organic chocolate, it's the first time I taste it and I have to say I love it.
– Quinoa Chips with salt and vinegar from Simply 7 snacks ,  they have no gluten and if you like Quinoa like me I'm sure you'll love its taste, a delicious and healthy snack.
–  Friya, Friya's super food drink, with chia seeds, is perfect for recharging the batteries after 2 hours at the gym. It is super refreshing and light.
– Orzo Cofee which is the favorite Italian's alternative to coffee, is a perfect drink to take hot, not having caffeine can also be taken by children. It has a very light flavor with notes of chocolate, it smells great!
–  Belvas, Belgian black chocolate truffles, simply a pleasure for the senses. If you like chocolate you have to try them.
–  zoo foods with very few added sugars, this bar has very rich caramel flavor.
This box is the perfect gift for any occasion Christmas, Valentine's day etc, and it's not just for vegans but for all those who feel like experiencing the taste of vegan food. I hope you liked this post that I baked with so much love lol………A chic kiss;)