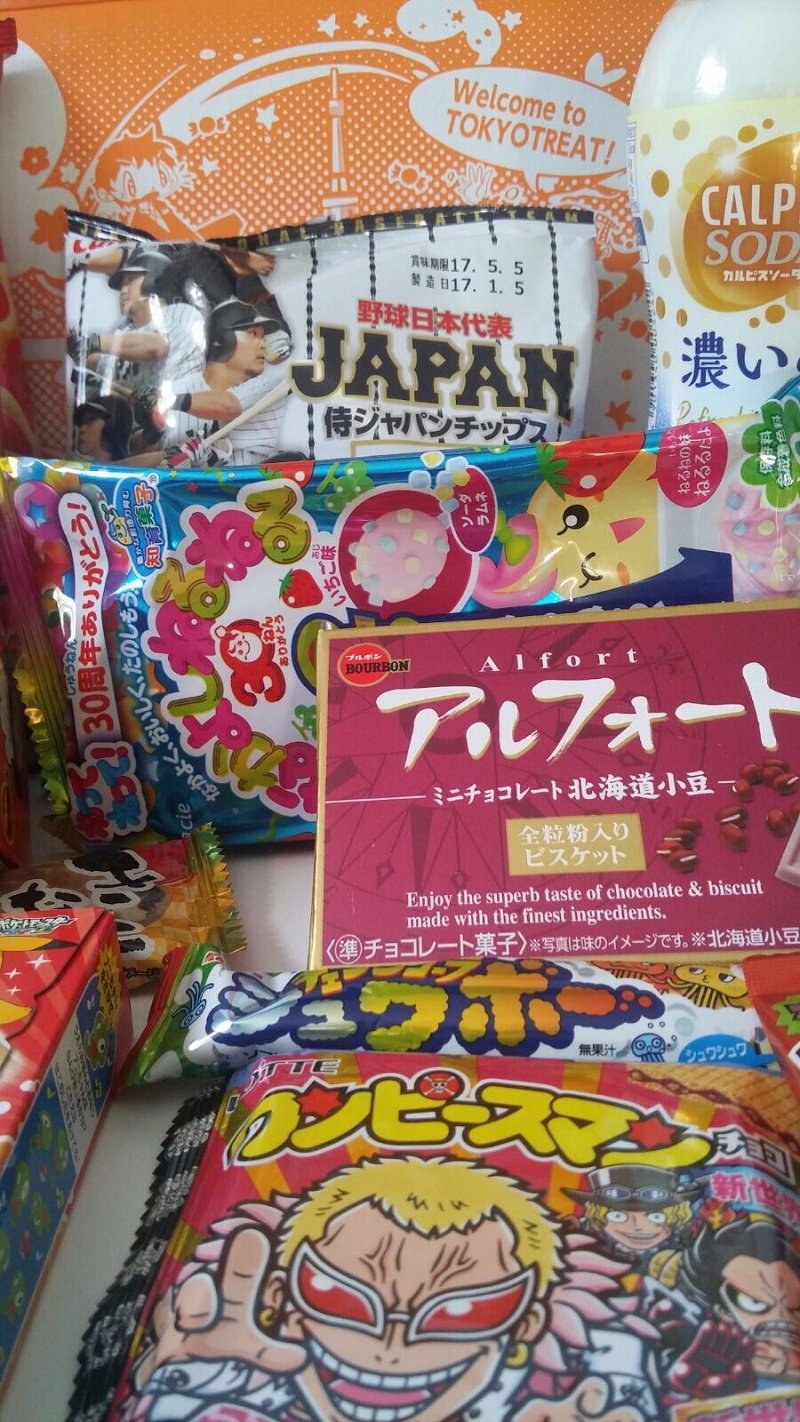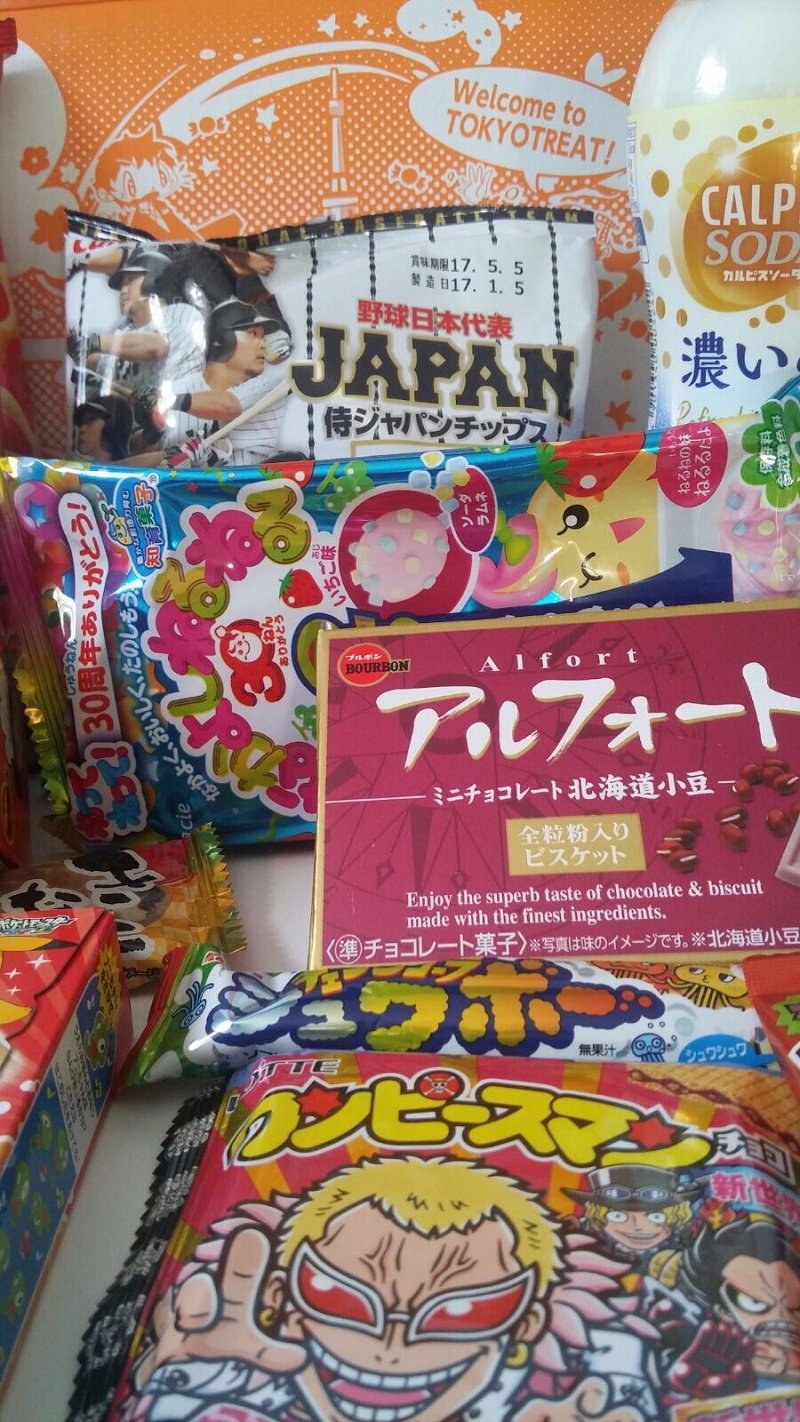 Hi my chics !! As every month I teach you the Tokyo Treat, with snacks, sweets and all the latest news from Japan. Here are the products that have arrived and my impressions:
 – Condensated milk choco anpam: it is a traditional Japanese cake with milk filling super light and delicious.
– Black Thunder Kinako flavor: a very tasty chocolate and rice galician
– Super Ottotto Savory, has soy salty is a snack with forms of sea creatures, for my taste is a little strong.
 – Sakupan choco Monaka, a panda snack with chocolate and light vanilla filling, I think super nice and looks great.
– Nakayoshi Neru Neru, is a sweet that you can prepare yourself with grape and strawberry flavor, I did not like it very much.
-New Years Facial Art Mask: A New Year's Mask, this box includes this beauty item, it's very good I liked it.
– Rich taste Calpis Soda, is a lactic acid of yogurt typical of Japan, has a very light flavor.
-Samurai japan chips: Each package these cheeses brings a chrome from a baseball player, they are great and the taste is light.
– Sour plum fortune candy: this is a lucky hehe, every sachet brings something sweet or agrío, depends on which you choose you will have a taste of another … bets are accepted hahaha
– Pikachu gummmy, pikachu jelly beans
-Fizzy Soft candy stick, a sweet flavored with orange and lemon, a spectacular combination and a somewhat bittersweet flavor.
-Frog Family Gyummy, with grape and apple flavor, frog-shaped jelly beans
– Glico Cultured Butter Pretz: These butter-shaped snacks are addictive, I love them!
– Spokemon stick candy, some candy bars with orange flavor and soda.
-One piece chocolate wafer: a delicious chocolate with stickers of Japanese characters.
– Alfort chocolate biscuit: chocolate with vanilla butter cookies and the red is like something spicy but I have not identified the taste well.
I hope you liked my post today. I leave the link of Tokyo treat in case you want to take a look https://tokyotreat.com/. See you at the next gastro post. A chic kiss;) by Amanda Chic