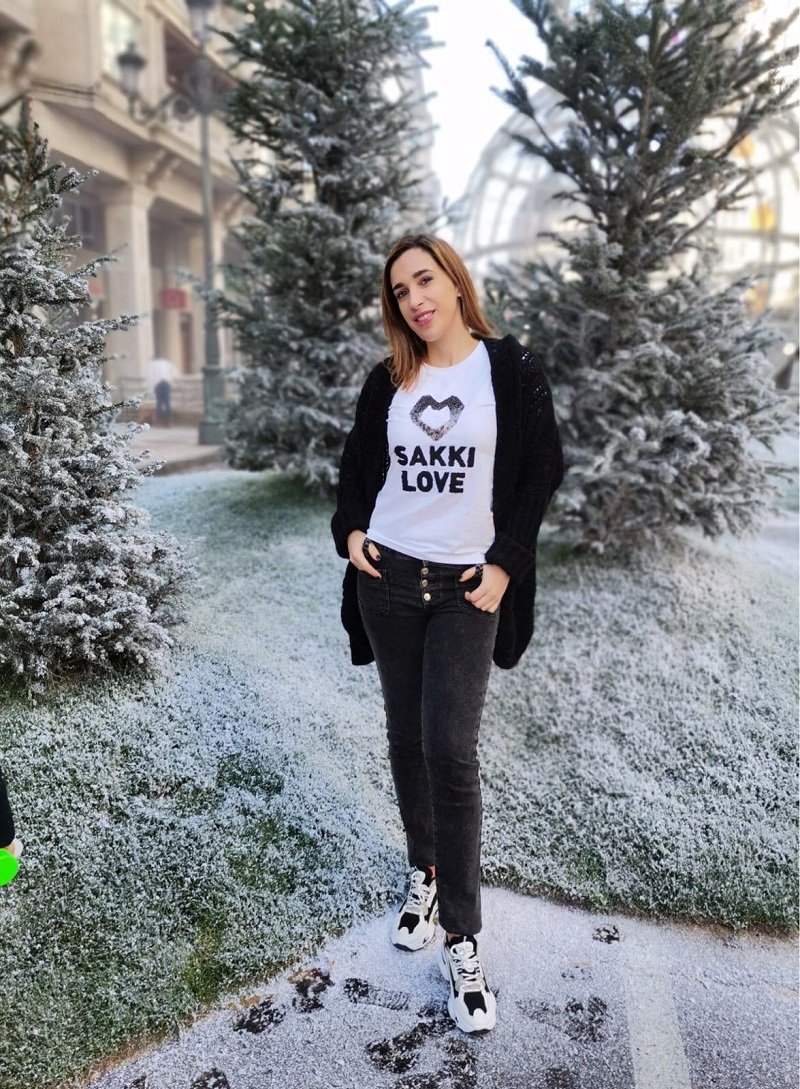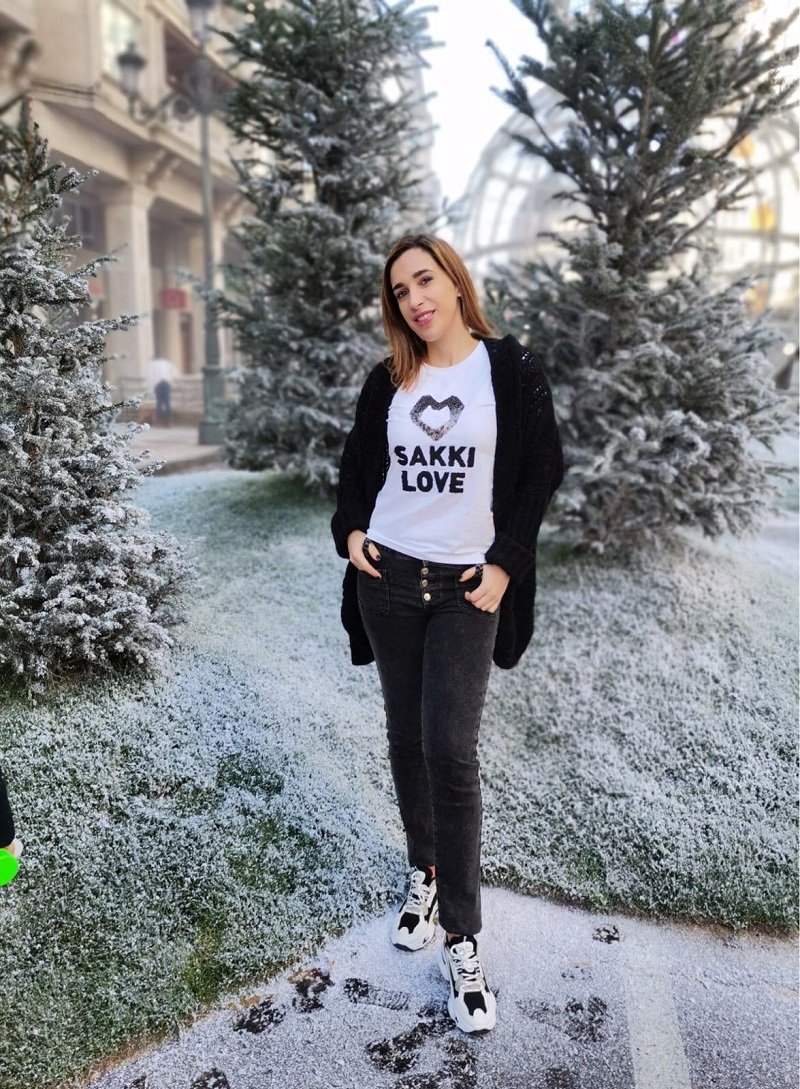 Looks with Made in Spain garments: Sakki love
Hello my beautiful people !! Thanks to the Internet, and to social networks like Instagram, firms that a few years ago had to fight through thick and thin to gain a foothold in the media, now come to the fore quickly thanks to some viral photo. This is the case of fashion brands for men and women such as Sakki Love, a Vigo brand that in a few weeks has caused such a furor that even Paula Echevarría herself has not been able to resist wearing a signature garment in one of her stores. looks.
From the Japanese, "current; recently ". The "Sakki" is the now, the always, the moment. That feeling of time passing through us, shaping our memories while creating the feeling that everything is going to be okay. Without a doubt, a very nice message that is needed now more than ever, I love this positive philosophy they have and the sociable, brave, fun and nonconformist air that the brand has and that is reflected in each of its designs :).
Sustainable fashion: the future is dressed ethically | Sakki Love (good quality
clothing brands)
Everything is manufactured in its facilities in Vigo. Another thing that I love is that it is a brand totally made in Spain that manufactures all its collections in Vigo, Galicia, in a company with years of experience, and it is something that is noticeable in the finish of each garment, in those pants That they feel like a glove and at that point so warm and of quality, with the savoire faire of years of experience. The complete production cycle of Sakki Love garments are made in Galicia, thus generating a very low CO2 footprint, because sustainable fashion is the future and because we must support the country's textile industry and produce #madewithloveinspain on the land.
If you still don't know what to give or what to give yourself this holiday, let Sakki Love enter into your 'wishlist'. They also have free shipping for purchases over 50 euros in Spain and process orders in a super fast and secure way. And for those of you who always doubt the size, you can rest assured because if you need to make a change, the first size change is free.
I hope you liked my post today and that it inspires you when buying fashion made in Spain. Very soon I will show you more novelties and ideal clothes from this firm that has me in love, because I have to confess that I am a Sakki lover <3. Thanks for being there every day. Hundreds of billions of virtual hugs for you and my best wishes for this Christmas, peace, love, good things and good health for everyone on these special dates this December that for me is always one of the most specials of the year. A chic kiss;) by Amanda chic.
[iframe src="https://player.vimeo.com/video/465805477″ width="640″ height="360″ frameborder="0″ allow="autoplay; fullscreen" allowfullscreen ]
FASHION FILM SAKKI LOVE from GF/STUDIO on Vimeo.