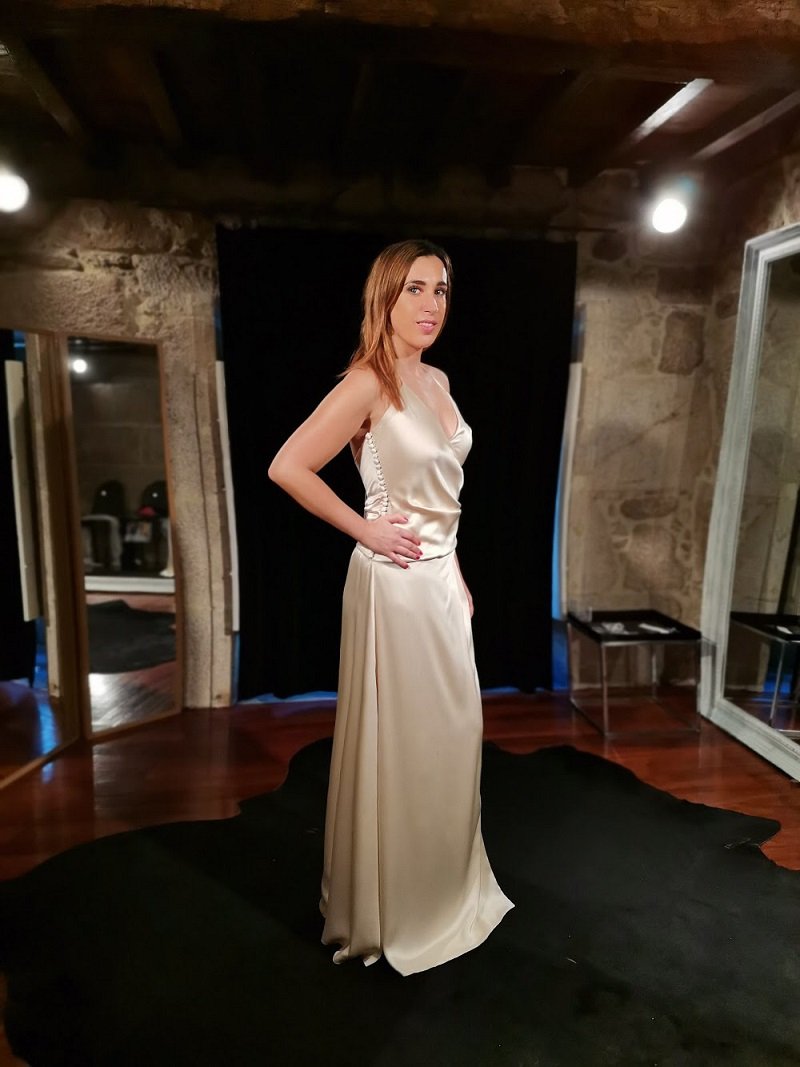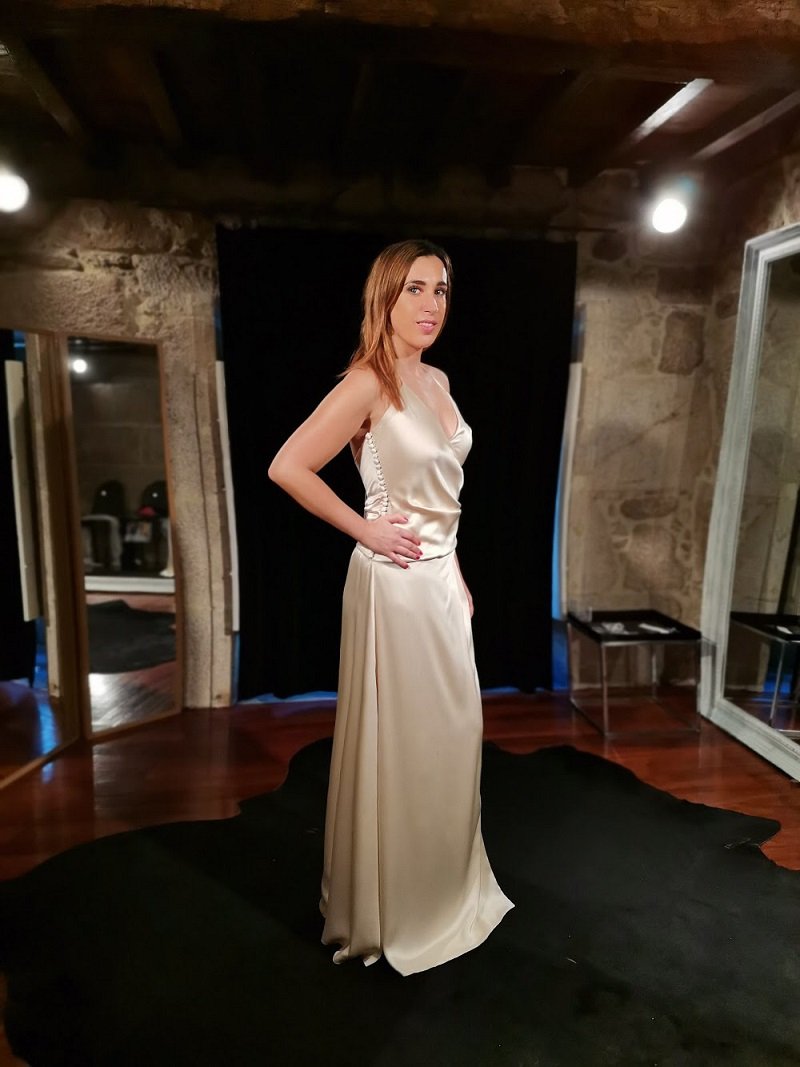 "Yes I want" Brides Pilar Bande. Bespoke wedding dresses
Hello my pretty people! Today I want to tell you a secret that I have been keeping for some time and that is … I'm getting married! I have found the love of my life .. No! Which is a joke, but a few weeks ago I visited Pilar Bande's Atelier in Vigo and fell in love with their wonderful custom-made wedding and party dresses, and I couldn't help trying them all on. How beautiful it must be that great day where you celebrate love next to that life partner! Right? And you already know that the world of bridal fashion fascinates, so today I write this post to tell you about my experience.
For those of you who don't know her, tell you that Pilar Bande is a prestigious Galician designer who has an atelier where she makes custom-made wedding and party dresses. She has studied at the best design schools in London and Milan and is specialized in artistic treatment of fabrics by Central Saint Martins in London (UK).
Entering his Atelier de Vigo has undoubtedly been quite an experience, a place with a special charm as you can see in the photographs.The studio is a diaphanous and centenary space with a lot of personality, conceived as a trend laboratory, where tradition and the artisan blend with the modern and visionary. Pilar makes each design like a little jewel in the 'atelier'. There really is no color when you try on a dress made to measure for you, because they are dresses that fit the silhouette like a glove and Pilar Bande's designs clearly bet on soft luxury, personalization and sustainable fashion, always looking for quality , balance and beauty.
Pilar Bande designs wedding dresses, party dresses, bridal accessories, and costume design and preparation for godmother, bridesmaids … She defines her work with this phrase: "I want to create fashion with its own language. Garments with character and attitude for a contemporary woman with a free spirit, sensitive and a lover of beauty. Exquisite, delicate and timeless pieces ". Pilar Bande
Bespoke Wedding Dresses. Pilar Bande
I fell in love with all their designs, but especially with the sand-colored dress that you see in the photos and we finally decided to take the Camile dress as a starting point to transform it into a beautiful dress for a special occasion and … they cross out! Here is the result, I really fell in love with it and I think it is a dress that I am going to wear a lot, with incredible quality and a design that adapts like a glove to my feminine silhouette. Bespoke wedding dresses or tailored party dresses have the following advantages:
– Personalized advice: building your design from scratch and living the whole process in a very beautiful way so that this dress represents more the essence of what you want to convey on that special day.
– Exclusivity: every bride wants to feel unique and special on her day. If you decide on a made-to-measure wedding dress, you will have the opportunity to decide even the smallest detail about it. The result of this will be a total identification with your bridal look, which will provide you with security and confidence, something that from my point of view is key.
– Price: many brides hold themselves in the false belief that a bespoke wedding dress is going to be more expensive than a previously made one, as I have to tell you that it is not. When it comes to creating an exclusive design, you can choose the fabrics and details to add based on your budget …, so with small adaptations you can continue to have the dress you have always imagined with, isn't it great? .
You can see more about the whole process in the atelier in my youtube video. And nothing to say that as a curious fact there is an American artist Gabrielle St. Evensen who marries people to herself. It started as a 'performance'. Today are real weddings. Many weddings !! And maybe it would not be a bad idea to marry oneself and if that later … with my life partner. I hope you liked my post today and if you have a wedding in sight, do not hesitate to contact Pilar Bande because in addition to being a great designer, she has an incredible human quality and is charming :). See you soon with many news and with all the preparations with my wedding with myself cool. A chic kiss;) by Amanda chic
[iframe width="560″ height="315″ src="https://www.youtube.com/embed/008e34qohI4″ frameborder="0″ allow="accelerometer; autoplay; clipboard-write; encrypted-media; gyroscope; picture-in-picture" allowfullscreen ]