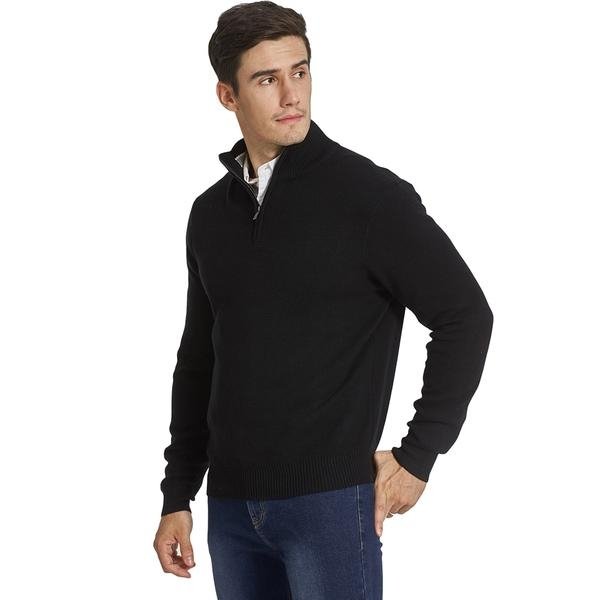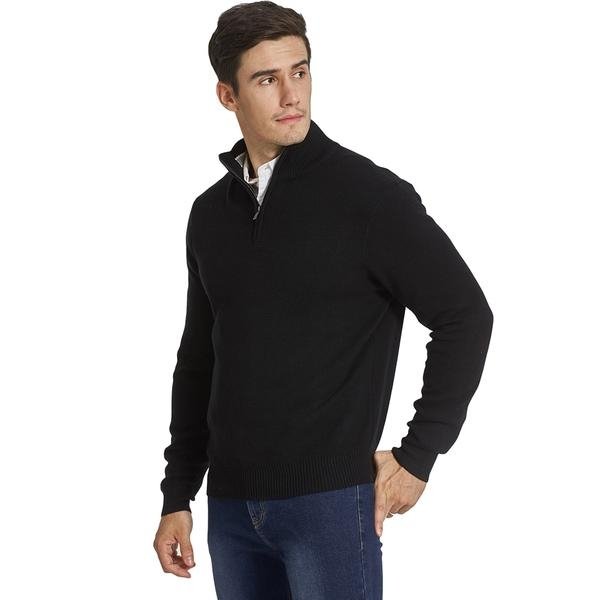 Best cashmere sweaters options to be the perfect gentleman
It's that time of year again when t-shirts and summer clothing make way for corduroys, statement coats, winter jackets and plush, cozy sweaters. Today i want to talk you about men clothes, cause i think i can add my advice about where to find the perfect cashmere sweater for this fall winter new season. Recently i discovered a shop online, one of this brand that makes you fall in love: Kallspin.
Kallspin it's a fashion brand that provides high quality and affordable men's sweater that are cashmere and wool blend. Soft, warm and cozy are the major features of the material cashmere. But wait a minute!! the best is they ship to worldwide and offer the free shipping for order over $50. If you are looking for discount codes on this brand i really recommend you to enter here to find many discounts in Kallspin 🙂
Kallspin has more thatn 30 years of experience on manufacturing sweater. It's a strong company ,the perfect place to find Men's cashmere woold blend sweaters, vests and cardigan.
Luckily, this season offers an especially strong selection of sweaters, and i think the best models are the cashmere sweaters, cause they fit very well to the male silhouette. Besides i think Cashmere sweaters are perfect for a classic look, try Men's Cable Knit Cashmere Blend Sweater Vest from  Kallspin, i think you gonna love cause their sweaters are so comfy and stylish for men. My male best friend wear this brand, this is the way i discovered Kallspin. He is very stylish and one of my male it boys to follow when you are looking for men's style inspo.
But what are the major benefits of wearing cashmere clothing? Reasons to wear Kallspin
One of the major benefits of cashmere clothing is it's adaptability to temperature, due to the high moisture content of the wool. I think the most important thing about fashion is the quality of the garments and the design. In the winter the cashmere fabric  will keep you warm and insulated, yet it will ensure you stay cool in the summer.  I think this thing about temperature and sweater is really amazing. Cashmere is also extremely long lasting, so it's a good idea to shop longlasting garments that can be a must have season after season, something like essential clothes for your wardrobe.
Cashmere is extremely lightweight and comfortable.  It creates clothes that are easy to wear and not bulky.  Cashmere wool is extremely adaptable, making it simple to be woven into a variety of styles.  Naturally, cashmere comes in white, grey and brown, but it can easily be dyed fashionable, bright colours. 
Many people choose Cashmere fabric for any age or taste, it's a popular fabric for loungewear and lingerie cause it feels incredible soft and lush against the skin. It has some natural stretch, meaning that you can move easily when wearing it.  Besides an item of cashmere clothing will last a lifetime.

Kallspin has an excellent range of cashmere in a massive variety of breath-taking colours and on-trend styles.  They can easily meet all your winter cozy needs. It's a brand that has quality and design, so my point of views it's that yes!! it's a must have in any men wardrobe to be stylish.
HOW TO TAKE CARE OF YOUR CASHMERE!! Tips to keep it well , for all your clothings
I have cashmere garments from a couple of years ago and i would love to share my experience about how to take care of your cashmere. So here we go a couple of tips to getting the best of your winter woollies 🙂  :
1. Use the handwash cycle on your machine to wash your cashmere and then lay it out to dry flat on a towel. This means it won't lose its shape.
2. If your machine doesn't have a handwash or gentle cycle, button up your cashmere inside a pillow case and put it on a cold wash.
3. Moths love cashmere, particularly any with moisture in the fibres, so to store it safely, make sure it is totally dry. Then fold up and store in zip-lock bags- hangers will stretch the wool.
4. For extra security, line the bags with anti-moth paper strips or anti-moth drawer liners 
5. All cashmere, no matter how good the quality, is prone to pilling. Keep a comb on hand to deal with bobbles: lay your cashmere flat, gently pass the knitwear comb over the fibres, and the pills will be picked up. 
6. Found a hole in your cashmere? Pack it up and send it to a local place ehere can repair it. As you can see there is a plenty of solutions.
While you might think that a cashmere garment can only be professionally dry cleaned, 'every cashmere sweater has seen a washing machine and dryer in the production process,' Leslie points out. To wash cashmere: 'Use a very mild detergent or even baby shampoo. After rinsing, put the sweater in a salad spinner and spin out the excess moisture. Then block the sweater to shape on a clean white towel. When you wash cashmere properly it gets much softer.
But what are the secrets of cashmere? warm, soft and incredibly chic, cashmere is the ultimate winter wardrobe essential. Cashmere is the winter undercoat of the cashmere goat. While its name comes from Kashmir, India, the fiber can come from a goat anywhere. 
Procuring cashmere is an incredibly labor-intensive process. The traditional method is to hand-comb the hair (rather than to shear it off, which is harder on the goats and adds more short, low-quality hairs to the mix) during molting season in the spring, and separate the long fibers from the short fibers into different grades by hand.
On top of all that trouble, these goats have a pretty low wool yield, making the raw material quite rare. Each goat's yearly production caps around 4 ounces, meaning it takes two goats to make one two-ply cashmere sweater, and up to six goats for higher quality garments made from thicker yarn
When Fall comes, attention turns to the long, cold months ahead. For men, this means adding coats, scarves, and sweaters
to their wardrobes to prepare them for work and social engagements. This fall, many classics are back, and one of these are cashmere sweaters. If you're looking for your own timeless staples, in the picture of today's post you can find the perfect cashmere sweater for your wardrobe. 
I have to say that if you guys are looking for a garment for three weeks travel to anywhere, you want to take in your luggage a sweater of cashmere,cozy, comfy , unbeliavably soft. A ver satile fabric while travelling a lot all over the world. The benefits are evident when you invest in quality. If you are bouncing around between bunch of different temps, climates and also needing to be comfortable while you are travelling on the whole trip. From beating the cold of the Top of the mountains  or to be cozying up against the early morning chill when we would do our early explorations in a warm city, it was the piece I likely wore the most. I love that the cashmere sweater acted as a hybrid between outerwear and a sweater, i think you guys gonna add it to your travel packages to enjoy and do the most of your travel adventures, cause wanderlust must to be enjoyed.
So without doubt i have to say that Cashmere is a travel friendly fabric that's perfect for spring. The super soft material is travel-friendly; it's lightweight, wrinkle-free and will keep you warm in heavily air conditioned places like on the airplane or in your hotel room. Findind that balance between going chic and comfortable at the same time is a chanllenge, but cashmere allows e both. The cashmere sweaters allows a cozy and stylish look while still feeling the comfort on your own home wrapped around you. 
And this is all for today guys, i hope you like this fashion clothing male post, and you find the tips that you are looking for about cashmere sweaters. I love to share my experiences with the male fashion world, cause many of you are asking me for advice , i know that i have male followers are you are looking for interesting content too, so today it's your day , and you really deserve to be every single day here, support this project: Amanda chic and for being so lovely and cute everyday with me. You can click here to get a 20% off in your shopping online on Kallspin with the code AMANDACHIC. I love to share discounts i think its really interesting that you can get items with a % off 🙂 . Thanks for being here every single day, for your support and your lovely words. You are mi gente bonita as i say in spanish ( my beautiful people). See you in the next post with many news, and the count down for an amazing event. A chic kiss 😉 by Amanda chic.
  .