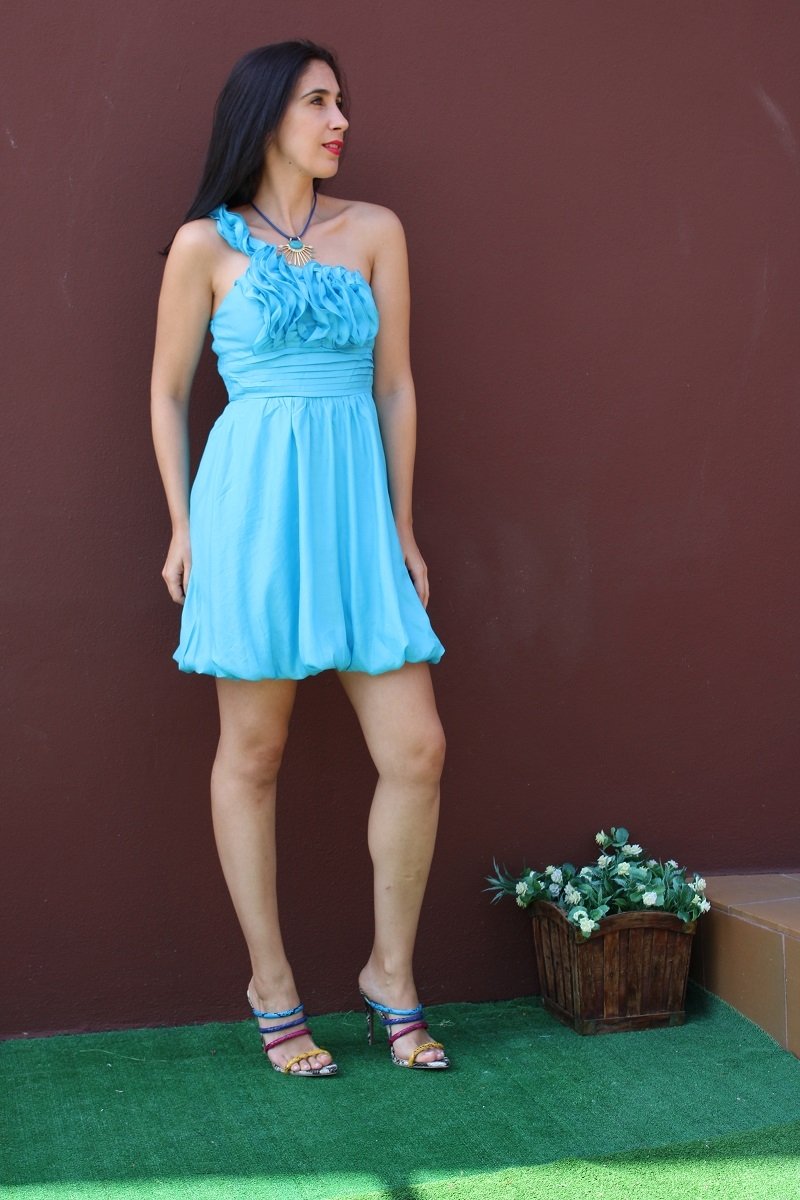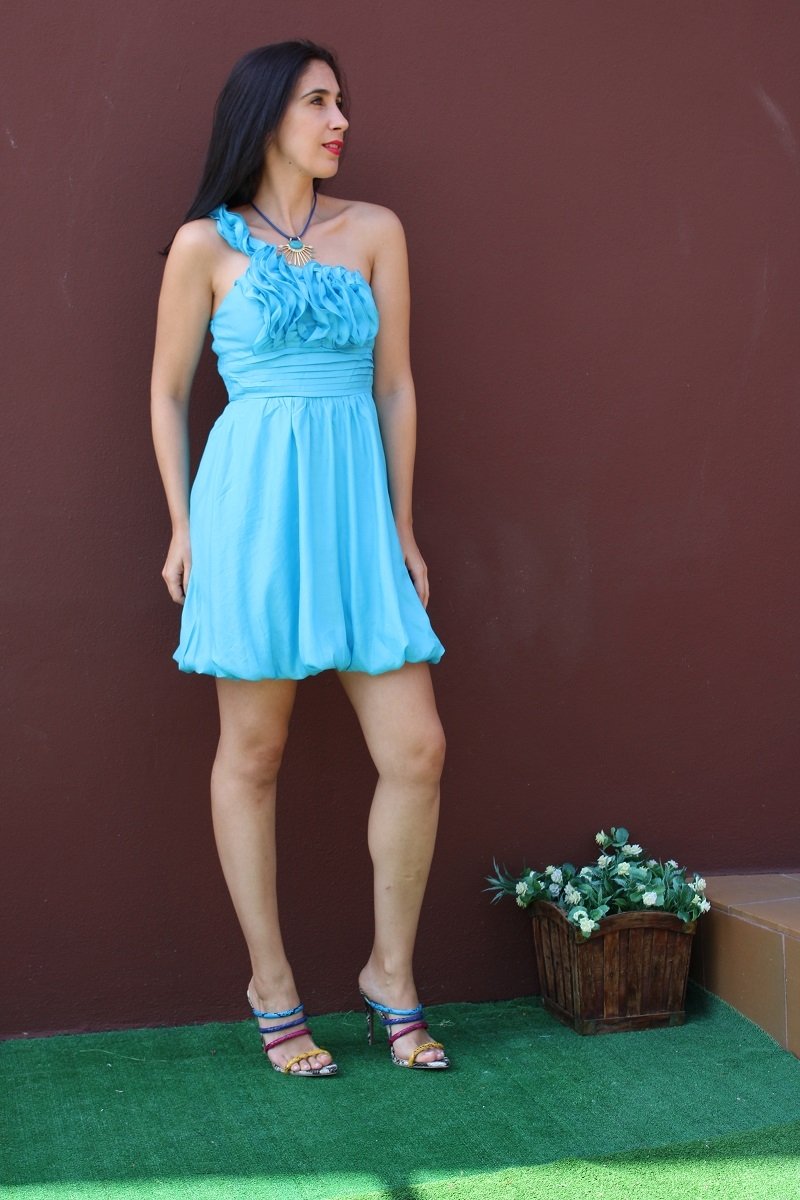 THE ITEMS AT THE TOP OF EVERY FASHION INSIDER'S BACK TO SCHOOL
SHOPPING 
LIST from AMICLUBWEAR ( PART I)
Hi my beautiful people!Once upon a time there were fashion clothing items for every occasion and a fashion paradise shop online called Amiclubwear where i always find all that i need for my everyday closet..
This month i think you really love the items that i selected from Amiclubwear. Today i want to show you my monthly selection from Amiclubwear, i really love the new clothing that has arrived. 
The neon peach dress is perfect to give a touch of color to everyday style . This dress is a must-have for a simple and stylish look! it has a scoop neck, sleeveless, draped overlay, and an asymmetrical hemline that makes it so charming.
The silver sandals are really comfy it has a fabulous high that makes it so comfy. These cuties are a must have! Featuring, a metallic faux leather fabric, peep toe, strappy quilted finish look, ankle strap followed by a buckle closure.
This Aqua ruffle is perfec rock it. Rock this sexy dress to the a formal party with some sexy heels to make this dress pop!  a bold color, ruffle detail on bodice, one shoulder, pleated accent,it's definitely so dreamy.
The multisnake sandals are to die for, i really love it! a comfy pair of sandals and a stylish pair to wear with everything.
The clear  Nude Cork Slip On Chunky Heels are so gorgeous. You can comfy and stylish in these cute heels!it has a vogue logo that make it so stylish.
You will rock this summer with Amiclubwear new clothing
 I recommend that always wear that clothing which makes you feel comfy and stylish at the same time. I love Amiclubwear dresses cause their designs are super cute and trendy and i really love that they are very similar to the dresses of the actresses and celebrities that i follow like the Kardashian's sisters, Sélena Gómez or the influencers and instagramers of the moment. 
The season's biggest trends? i always find all on Ami! I hope you like today's post. I see you in the next post. I have many news and cool projects to tell you, please stay tuned to Amandachic.com to know all first hand. A very special travel is going to happen in the next months, i always dream to travel there and i think i'm still dreaming, i'ts going to be epic babes! 
I really love the new summer clothing from Amiclubwear, i think they have plenty of options from daily life looks to special or party occasions. I hope you like today's post and find some inspiration.  My beautiful people stay tuned, soon you will get more news and cool projects that are coming in the following months .A chic kiss 😉 by Amanda chic .
Photos by Asun
https://www.amiclubwear.com/clothing-dress-iiii9-hh546-ssneonpeach.html
https://www.amiclubwear.com/shoes-heels-ki-gilly-9silver.html
https://www.amiclubwear.com/clothing-dress-ffff7-bg140chaqua.html
https://www.amiclubwear.com/shoes-heels-lf-carmy-22-snkmulti.html
https://www.amiclubwear.com/shoes-heels-cri-camrynclear.html