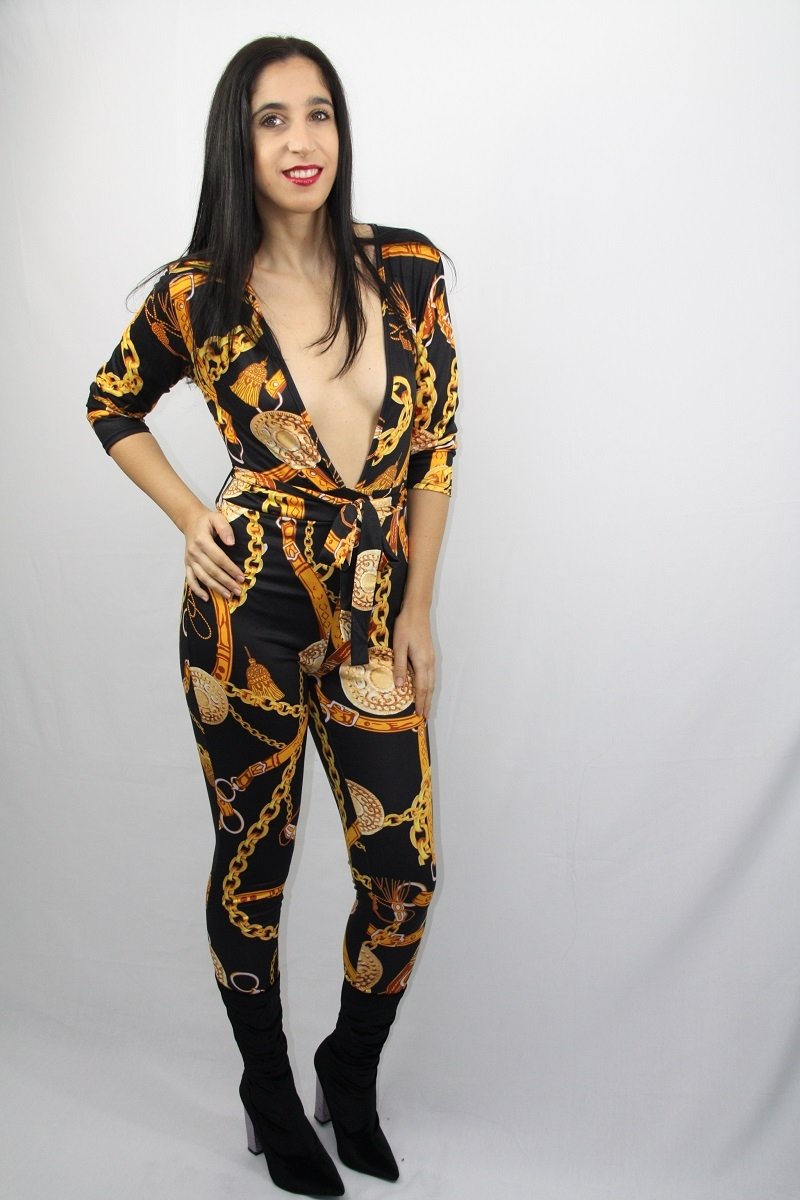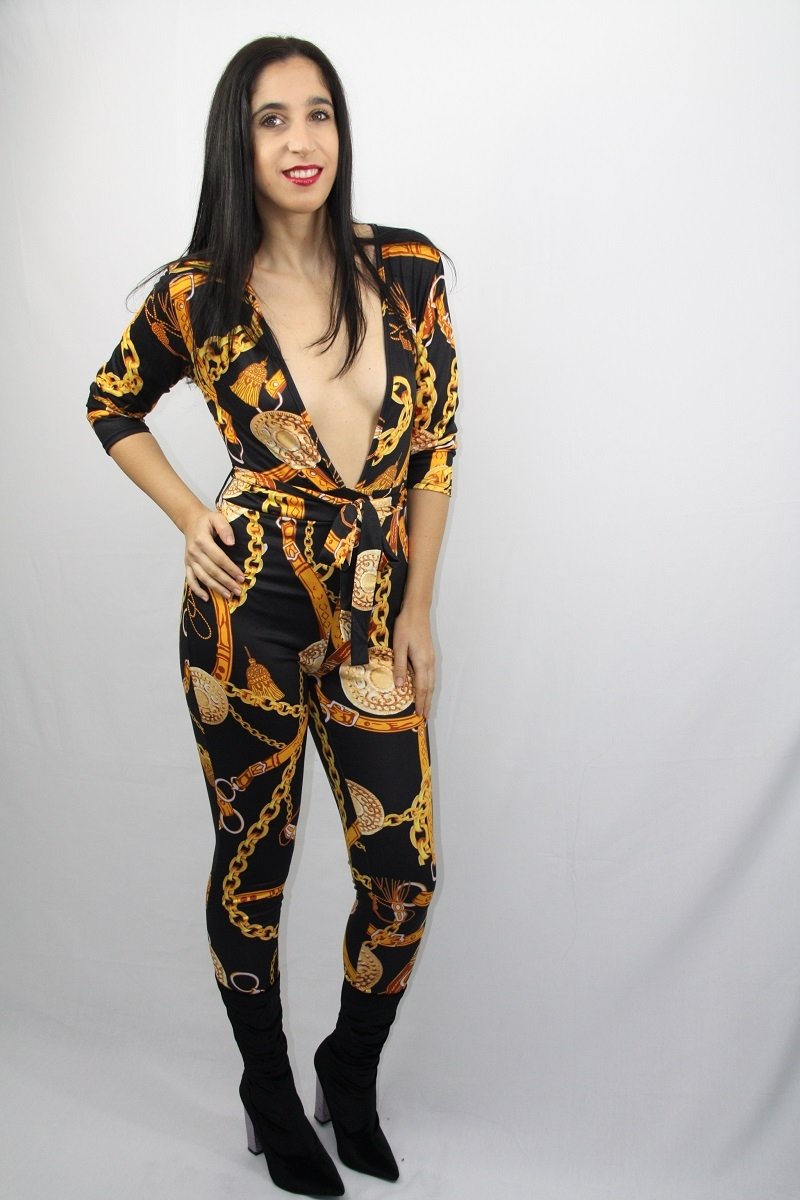 The IN trends of these CHRISTMAS 2018 are all in AMICLUBWEAR
Hello, my beautiful people! Find versatile, cool and comfortable styles for day to day and suitable for 24/7 is not easy, but neither is mission impossible. Thanks to websites like Amiclubwear where you can find everything, from party looks, to everyday looks and always the latest trends. Also in your social networks you can always find a lot of looks to inspire you.
Today I show you two different party looks, the first this monkey with a neckline of infarction and with print of chains that reminds me a lot of Versace prints, I combined it with a black boots also Amiclubwear comfortable and stylish with a metallic heel . The second look is a LBD or little black dress in black, a bandage dress that stylizes and enhances the figure, with fringed details and a ribbed texture that I have combined with nude booties in amiclubwera with stars and chunky heels, and you know it's a super comfortable wide heel. I love these booties, as always the shoes will reappear with a lot of looks and I will show you many more possibilities to give you ideas on how to combine them.
THE WORLD OF FASHION IS IN CONSTANT CHANGE AND AMICLUBWEAR ADAPTS
EACH SEASON AND PRE-SEASON FOR THE MOST CAÑERAS TRENDS
The world of fashion is constantly changing, this reminds me of that phrase of Project Runway "in fashion, one day you're in, and the next you are out" (in fashion, one day is such a trend or garment and the next day it is not worn anymore). With Christmas around the corner, it is always great to find websites at a price as affordable as Amiclubwear that have the latest trends and where you can find clothes to create a look very similar to what the girl of the moment wear, Celebrities, singers and celebrities in the USA. I hope you liked my post today and that it can be an inspiration for this Christmas, we will see you very soon with many Christmas Proposals and with interesting projects and collaborations. Happy holidays! and as I told you every year do not forget the real magic of Christmas, the magic of the people, and if you are in Galicia or you want to make a trip, I recommend you totally my city: Vigo, good gastronomy, a wonderful people where You will feel like you are at home, a lot of history and places to visit, incredible beaches and a beautiful green that is worth seeing, because I feel proud to born in Vigo and live in such a beautiful land. Also this Christmas Vigo has been chosen as the most beautiful city for its Christmas lights, you have to see it is beautiful, if you come and need information on what to do in Vigo do not hesitate to contact me and I will send you many happy plans. A chic kiss;) by Amanda chic
Photos by CLoé
Mono/ jumpsuit: Amiclubwear
botines negros( black booties: amiclubwear
vestido bandage/ bandage dress: amiclubwear 
botas estrella/ star boots: amiclubwear