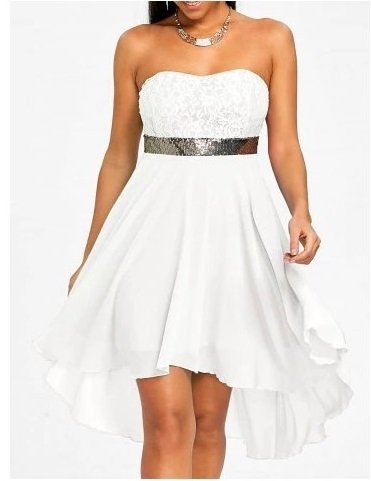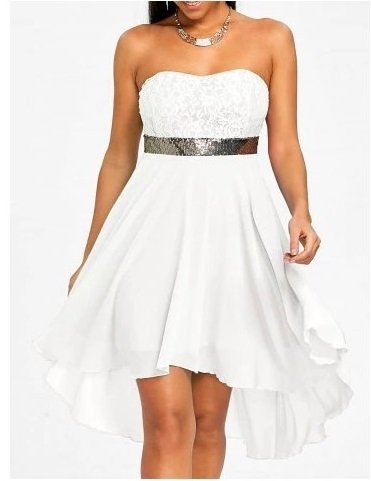 Rosegal reviews , fashion guide and tips
Hello my beautiful people! how are you? i hope you are enjoying this beautiful summer. Today i bring you a special post with one of my favorite online shops : Rosegal, which is celebrating their 5th anniversary and it will  giving discount code to their lovely customers to say thank you to them for supporting all through the years.
Sometimes it's hard to wade through websites and online shops, and even harder to find cool clothes with good prices.
If you don't know Rosegal, its a fashion clothing website with beautiful women's collections, men's suits, shoes and bas, as well jewellery and cool accessories at incredible prices. This summer season it's right time to buy at Rosegal not only cause they have amazing designs … you must buy for the awesome special discounts for its Rosegal 5th Anniversary that will surely be a blast for all of you my beautiful people.
So for these special occasions i did a shopping guide for you guys to know what to buy there. I want to show you guys  that you can find in rosegal everything you want from fashion iteams to  household items all in one site, so here we go with my Chic shopping guide for the Rosegal 5th Anniversary, so let's go!! :
– You can find garments cool tops and must haves , look here how beautiful and seductive are this white summer dresses for this season. You know that white dress is every season a must have here in spain for all the white summer parties that we celebrate. If you combined it with this women's sandals that you see here , it also makes it chic! she shoes from Rosegal are super comfy and stylish , i always find amazing styles and i like them a lot! you can find different, colors, models and sizes. 
– Another buy of the season are the swimwear clothes, i love Rosegal cause they have this kind of swimsuits and bikinis to adapt perfectly to the women's shape, which is very important nowadays cause every woman has her shape, here you can find perfect swimwear stuff for this hot summer days.
I want to give you my final tips about how to shop in this amazing anniversary, starting from July 9, Rosegal will lanuch its biggest promotion for Rosegal 5th Anniversary Sale. How to cut the price down:
-$50 GIFTCARD GIVEAWAY JULY 9-22 (ALONG THE WHOLE ANNIVERSARY): share your own photo with hashtag #iamwhoiam for a chance to be featured, and in this way you can earn 100 points each time ( 50point = $1), awesome show members will earn extra $50 Cash Coupon within one week after the event. The cupon is valid for one month and you can check the points or coupons in your account.
-WIN COUPON CODE JULY 9-15
1.Use RG points to Claim your Coupon.
Use your RG POINTS to claim BIG anniversary coupons, 20 points each time.
2.Blows out candles to win the coupon.
1.Blow the candles out by clicking.
2.5 seconds per round.
3.Blow out 1-5 candles, win 20 POINTS and $6 off $49 coupon,
Blow out 6-10 candles, win 50 POINTS and $10 off $79 coupon,
Blow out 11-12 candles, win 100 POINTS and $5 coupon.
4.One chance per day, share to earn extra one chance.
* Coupon valid to July 15.
* You can use 20 points claim BIG anniversary coupon.
View your points and coupons in your account.
-RANKING OF THE CONSUMPTION JULY 9-18
Total payment amount ranking Prize
| | |
| --- | --- |
| Total payment amount ranking | Prize |
| 1 | $500 COUPONS |
| 2-10 | $100 COUPONS |
| 11-100 | $30 COUPONS |
From July 9-18 EST, Rosegal will pick 100 customers with the highest payment amount, and send them free BIG coupons within one month after the event. The Coupon valid for 6 months, you can view your coupons in your account. If you cancel the order or ask for a refund, your prize will be revoked and automatically rewards to the next customer ( so remind to don't cancel it)
From June 25-July 1, you could still open the VIP gift box to earn coupon , you can find more info Here.
I want to remind you that Rosegal provides Free shipping worldwide , shop from $1.99 , coupon up to $500 … there is a plenty of good oportunities to wear super stylish at incredible prices. So girl, what are you waiting for ? I think is a good oportunity to wear like an it girl. I hope you like today post, see you in the next. A chic kiss 😉 by Amanda chic.