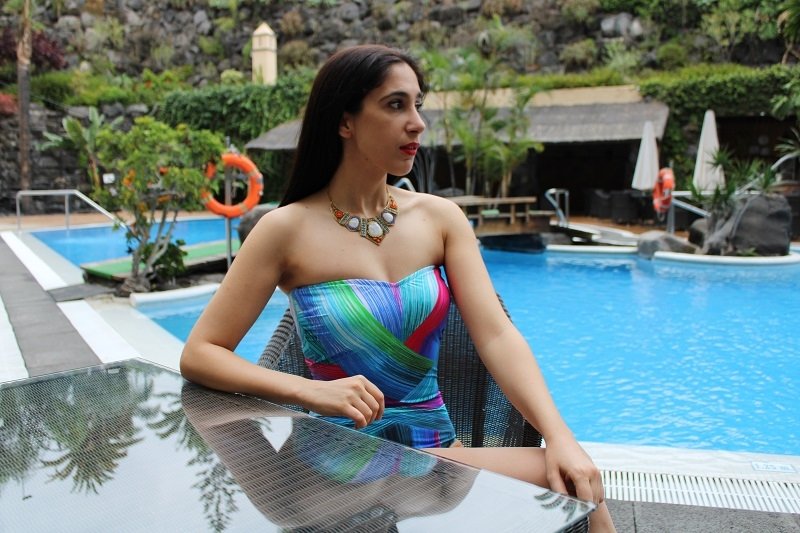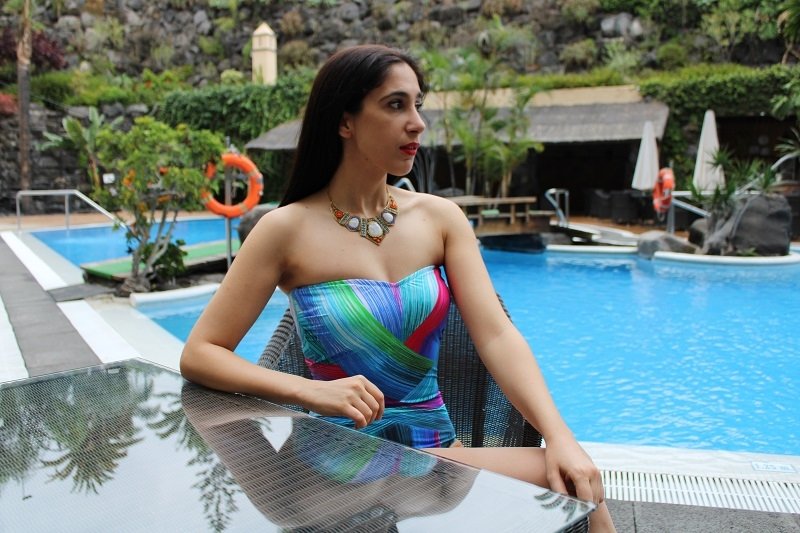 The best option for a vacation of total disconnection in Tenerife in Hotel Puerto de la Cruz
Hello, my beautiful people! As you have seen through social networks, these days I have been in Tenerife and I have to say that I was pleasantly surprised, without a doubt a destination to return to! 🙂 Tenerife Norte is the perfect place to relax and recharge your batteries, it also has a lot of activities to do, we went on a trip to Teide (I recommend you go up to the cable car, the views are incredible) and to Loro Park, we were also giving a walk and discover charming corners of the island. We stayed at the Hotel Puerto de la Cruz in Tenerife North, a hotel belonging to the prestigious chain PY hotels with views of the sea and Mount Teide and located in the Residencial La Paz area, a very quiet area.
The Hotel Puerto de la Cruz is located near of the center of Puerto de la Cruz and Lake Martiánez, a saltwater lake facing the ocean. It is a very well located hotel with nice views of Mount Teide. I recommend if you stay where you go to the seventh floor to see a sunset is amazing !.
The hotel has a buffet restaurant where you can eat great, they have a wide variety of menus and make theme days with international cuisine (Asian, Mexican …). Every day there is a show and live music in its bar, where we have had a great time, one of the shows that I liked the most is the acrobatic one.
They have several swimming pools among which is a children's pool for the little ones. Hotel Puerto de la Cruz in Tenerife North is a hotel highly recommended to go with family, since they have entertainment and activities for the kids, I went with my godson and I had a great time.
The decor is modern and chic and as I was commenting it's a hotel super well located, because it is 1 hour by car from Teide with its famous volcano and 30 minutes by car from Tenerife North Airport. The hotel also has a tennis court and private parking.
In Tenerife North, Hotel Puerto de la Cruz is the best option
 Would you recommend Hotel Puerto de la Cruz? Well my answer is yes, from the reception they make to their guests with a welcome drink and a lot of kindness at all times (their staff is very friendly and charming all the time), to the location, as it is a very central and comfortable hotel . They also have a bus that takes you to the mall with several frequencies throughout the day.
Do you want to enjoy a vacation and an unforgettable experience in paradise? In #tenerifenorte in the #hotelpuertodelacruztu you can also with my promotional code: SUMMERCHIC, you can take advantage of this promotion.
Code valid on the following dates:
05/07/2019 – 07/31/2019
01/09/2019 – 10/15/2019
01/11/2019 – 12/27/2019
02/01/2020 – 02/14/2020
02/23/2020 – 04/30/2020
(valid for those dates, the high season dates such as Easter, Oktoberfest, Christmas and end of the year are not valid, the dates that can be are well indicated above)
Thanks for everything to Puerto de la Cruz Hotel, Py hotels for this amazing experience :). You are always asking me for the looks the Gottex swimsuit its from  uk swimwear and the lingadore nightdress its from uk lingerie I leave you a video with the experience and so you can see more about the hotel. See you soon with many more news. A chic kiss;) by Amanda chic
[iframe width="560″ height="315″ src="https://www.youtube.com/embed/tB1DEv82Hk4″ frameborder="0″ allow="accelerometer; autoplay; encrypted-media; gyroscope; picture-in-picture" allowfullscreen ]