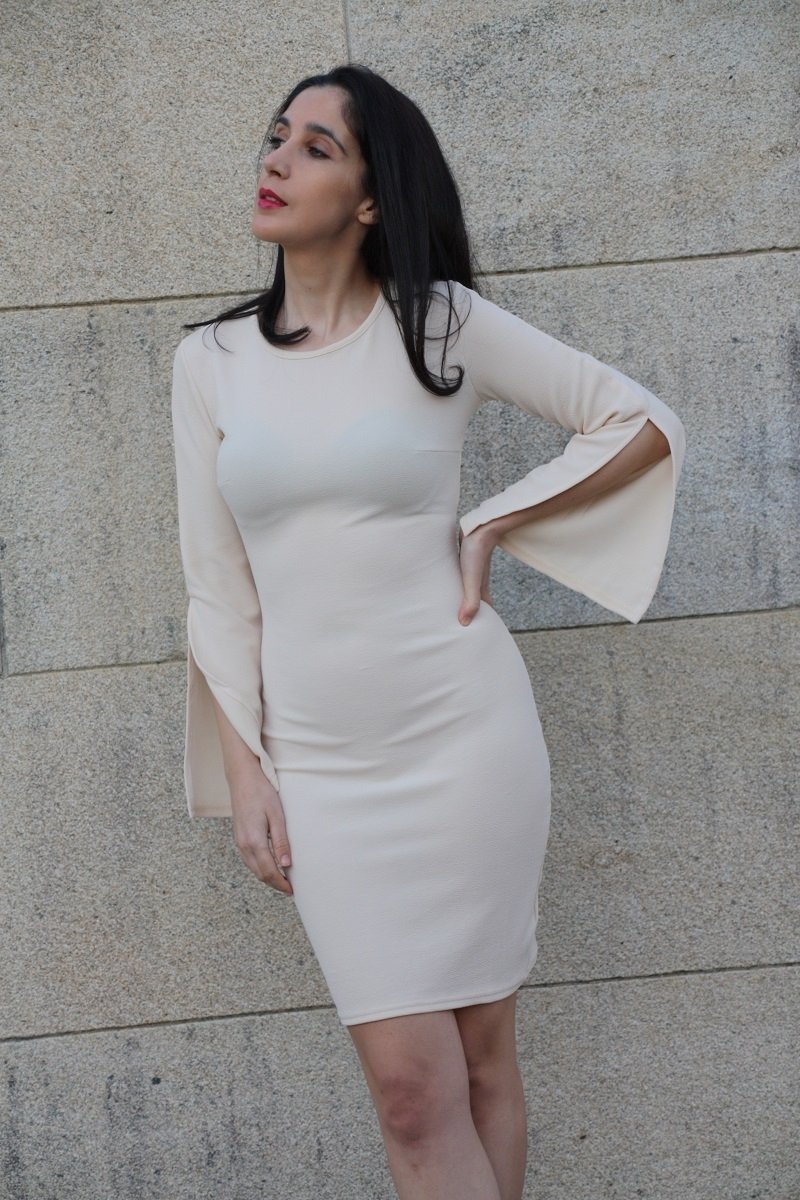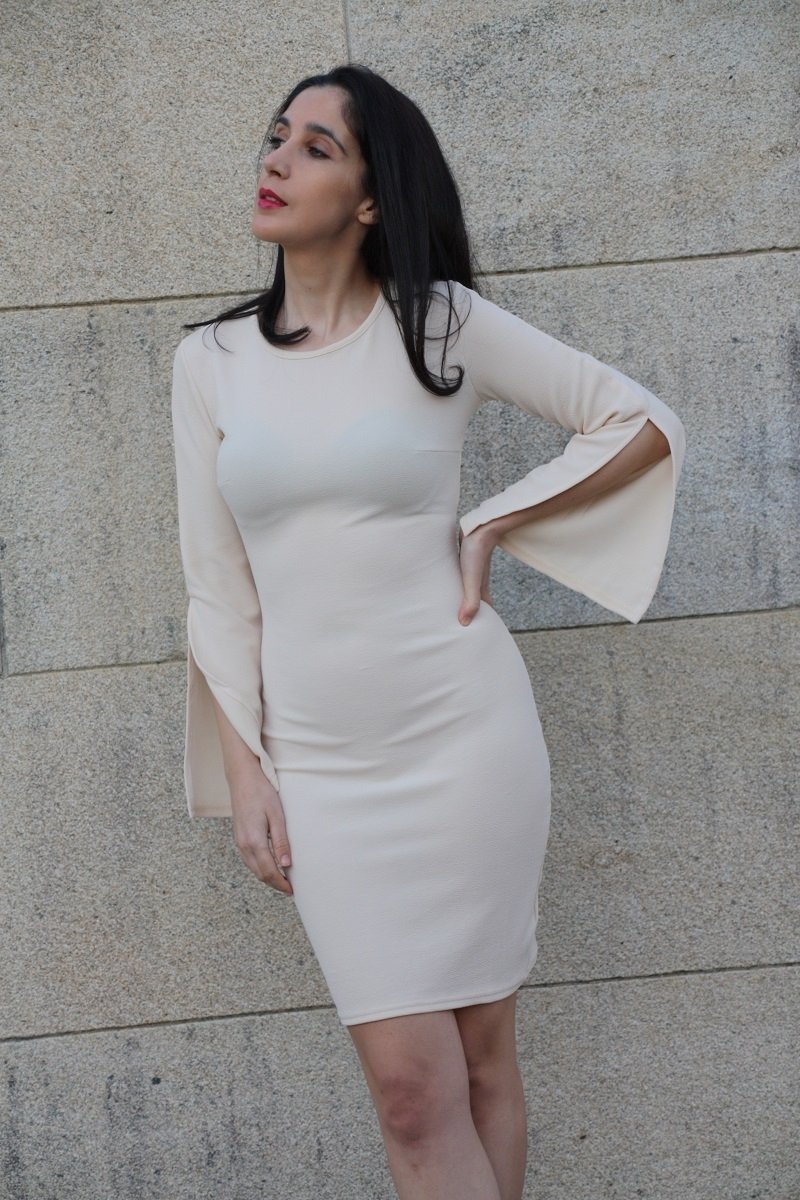 The Amiclubwear fashion fans are falling back in love with because of *this* spring collection
Once upon a time there were fashion clothing items for every occasion and a fashion paradise shop online called Amiclubwear where i always find all that i need for my everyday closet..
This month i think you really love the items that i selected from Amiclubwear. Today i have a new post with the same dress and two different pair of shoes a pair of mules that every millennial must have it and a pair of black high heel sandals perfect for a classy look. With the same dress we are going to change a little bit the look playing with the shoes so…let's go girls!
These cuties nude slip on beaded high heels are super cool and comfy for al the spring and summer looks that are coming, don't you like it? i think you will fall in love with it , right? I combine it with the beige long sleeves dress, a super sexy dress perfect for a dinner date with long sleeves with a flared detail and with a lovely slit touch. These are the kind of dresses that fit perfect to the female silhouette.
I *know* that you already know that this season's new black is undisputedly beige, cause its a very versatile color, like the color of the dress that i show you today a very chic dress with lovely details. These dresses are going to be all over your instagram feed this spring summer season.
What's brilliant about beige is its blandness. Beige is unapologetically.. a very versatile color and the perfect base shade to create any look from it.
To change a little bit the look i combine it with the black high heel sandals with Amore word, super cute and perfect height to makes the legs more longer. A nice visual effect.
These Amiclubwear fashion clothing items are going to be all over your Instagram
feed this spring
I recommend that always wear that clothing which makes you feel comfy and stylish at the same time. I love Amiclubwear dresses cause their designs are super cute and trendy and i really love that they are very similar to the dresses of the actresses and celebrities that i follow like the Kardashian's sisters, Sélena Gómez or the influencers and instagramers of the moment. 
Photos by Asun:
 you can fin all the garments from Amiclubwear online shop in these links here : Shoes : Amiclubwear , dress: amiclubwear,  shoes : Amiclubwear
The season's biggest trends? i always find all on Ami! I hope you like today's post. I see you in the next post. I have many news and cool projects to tell you, please stay tuned to Amandachic.com to know all first hand. A very special travel is going to happen in the next months, i always dream to travel there and i think i'm still dreaming, i'ts going to be epic babes! i think you gonna love it. Stay tuned to my instagram account too for all the info and details . Make sure to have a wonderful day! A chic kiss 😉 by Amanda chic.