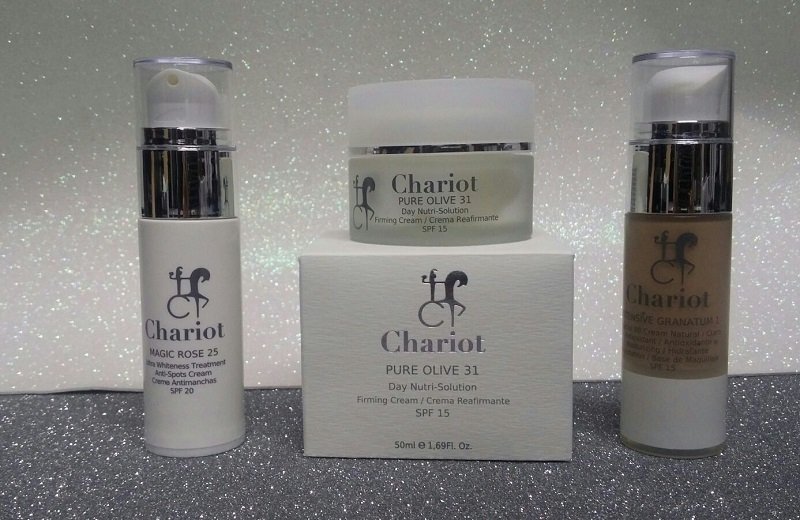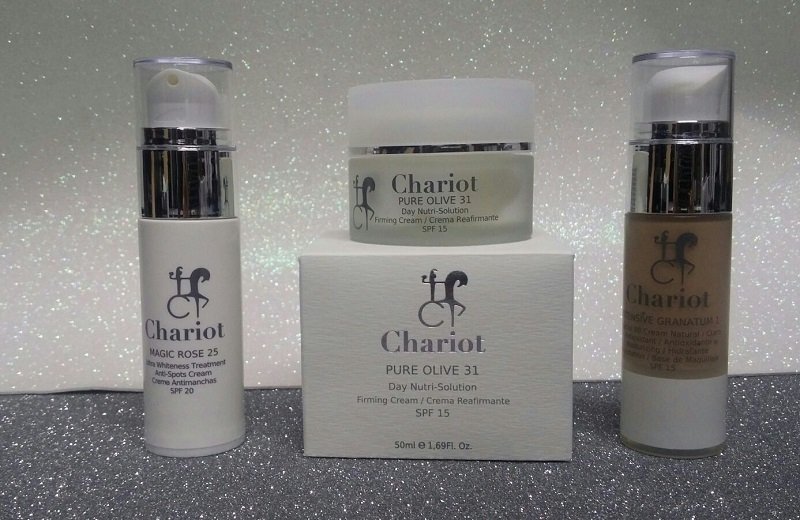 Hello my beauties When the skin does not receive the care and nutrients it needs daily to stay beautiful and moisturized, its appearance is aged, is lifeless and is more muted. Besides the food that we eat is very important that  moisturize and care daily, I am always trying new innovative products to rejuvenate the skin, and as you know I love to share with you all my impressions and my opinion. Today I want to talk about the creams of Chariot Cosmetics that I have been testing.
For those who do not know this brand, tell you that Chariot is an international brand of national manufacture. Chariot products are manufactured in Spain, in a research and development laboratory where they look for rejuvenating properties in nature, a line that is continuously innovating.
Here are the products I've been testing:
-Pure Olive 31: A firming cream with sunscreen that enhances the skin's appearance leaving it firmer and softer with olive extract and other compounds that help stimulate collagen and natural elastin skin.
 – Magic Rose 25: it is an anti-stain cream that protects the skin and helps to tint and significantly reduce the spots on the skin
 
– Intensive Granatum: it is a special bbcream, I like because it covers a lot can use it as a base of makeup and nuances the imperfections equaling the whole tone of the skin. Cream and treatment two in one, since it has vitamin E and hyaluronic acid, providing a great antioxidant power.
 
 
And that's it for today Have you tried this cosmetic brand? www.chariotcosmetics.com Remember: love yourself, mimate and take care of yourself. A chic kiss;) by Amanda chic