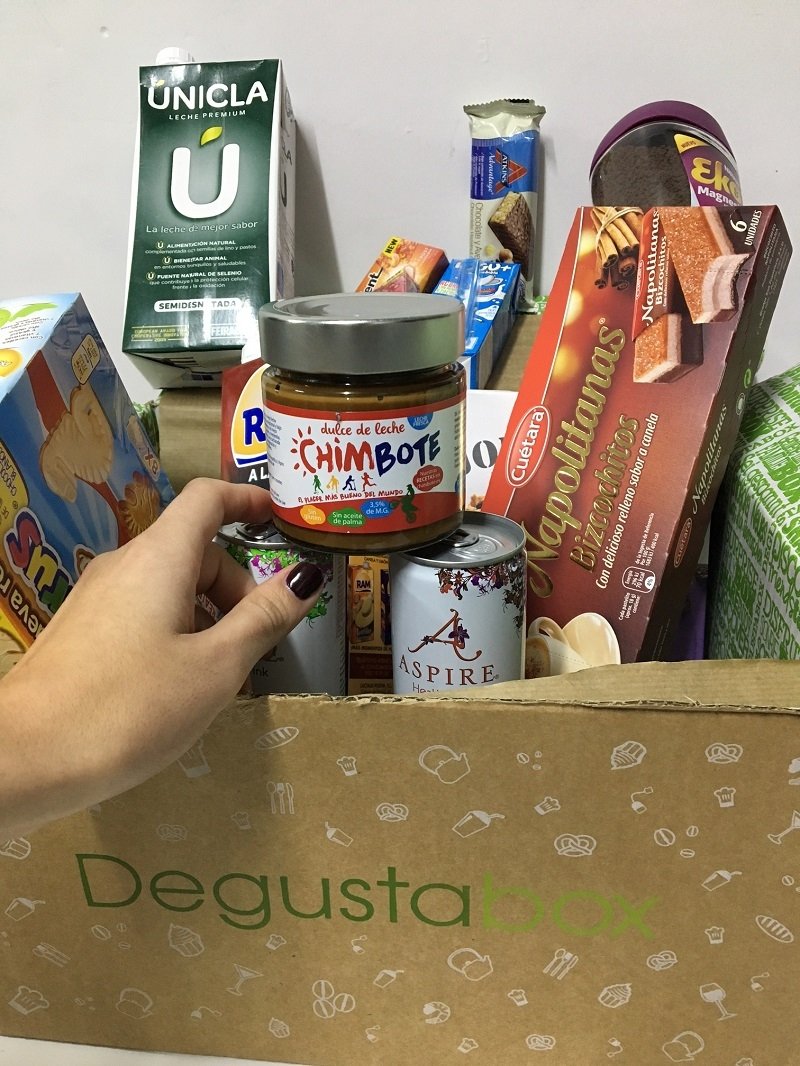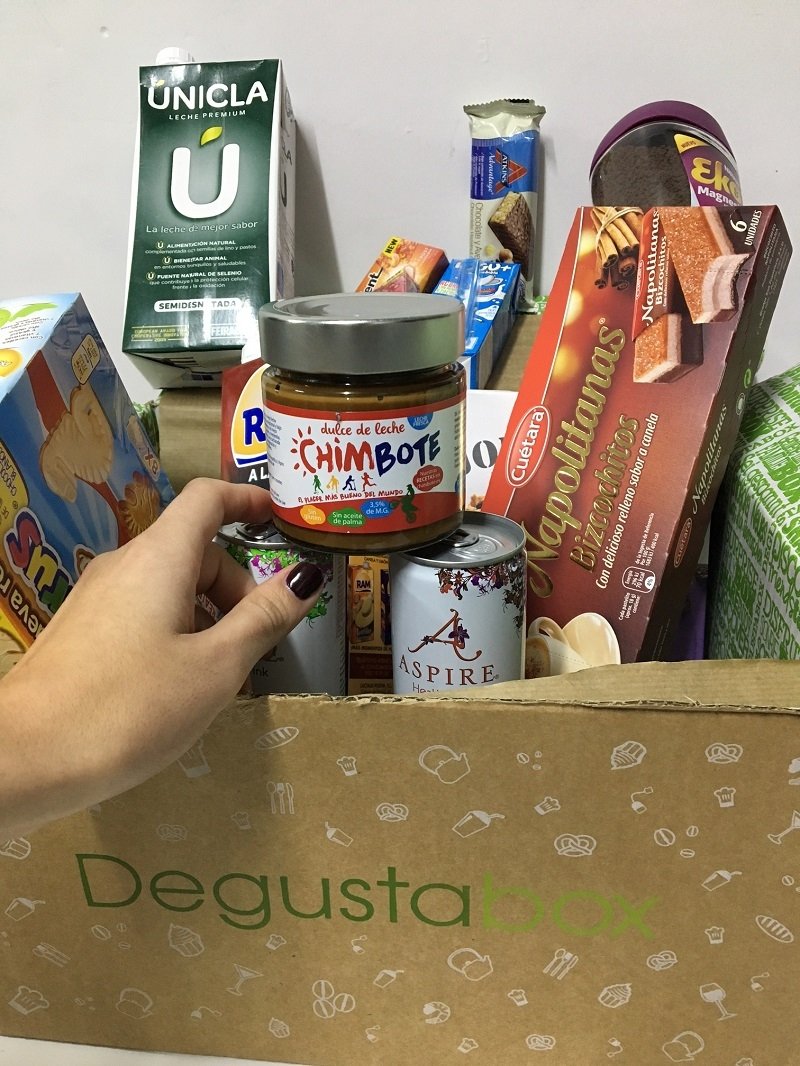 Monthly box https://www.degustabox.com/es/
Hello my chics !! I can not help it, when the Degustabox arrives every month I have a smile from ear to ear, it is without a doubt my favorite box for many reasons, among which are his presentation and that arrives full of delicious things, very varied products of well-known brands, With all the news and new releases. Always with great products that you have not even seen in the supermarket. To give you an idea, I make a list of everything that has come to me in the Degusta box of January:
 – Chocolate: there is no good Sunday in family that is priced without a little bit of this chocolate, warm and ready!
– The chocolate and hazelnut Advantage bar: perfect for replenishing energy in the middle of the morning at the gym.
– Jordans cereals with raisins sultanas, I love them! I did not know this brand and I liked it very much. I am also very breakfast cereal or toast depending on the day.
– Eko blend of cereals with magnesium, perfect for mixing at breakfast, helps you feel less tired and fatigued.
– The milk of Unicla and yogu +: both have an extraordinary flavor. I love to try new products thanks to Degustabox.
– Chimbote dulce de leche, it's delicious, we like it all, small and big, right? 🙂
 – Dinosaurus white of Artiach, dinosaurus cookies with a bath of white chocolate, if I already liked to imagine them as well "
-Naps, I've been surprised a lot! They are cute cupcakes stuffed with cinnamon, which drives me crazy! They have a fine base of cacao and  sugar.
– Aspire, a low calorie energy drink and lots of vitamins, I like it because it tastes very soft and is light.
– Trident chewing gum: tastes tries with a crunchy texture  
And that's all for today. I leave you my code degustabox: F612D so you can enjoy it on your site http://bit.ly/BoxDB1 A big hug. A chic kiss;)