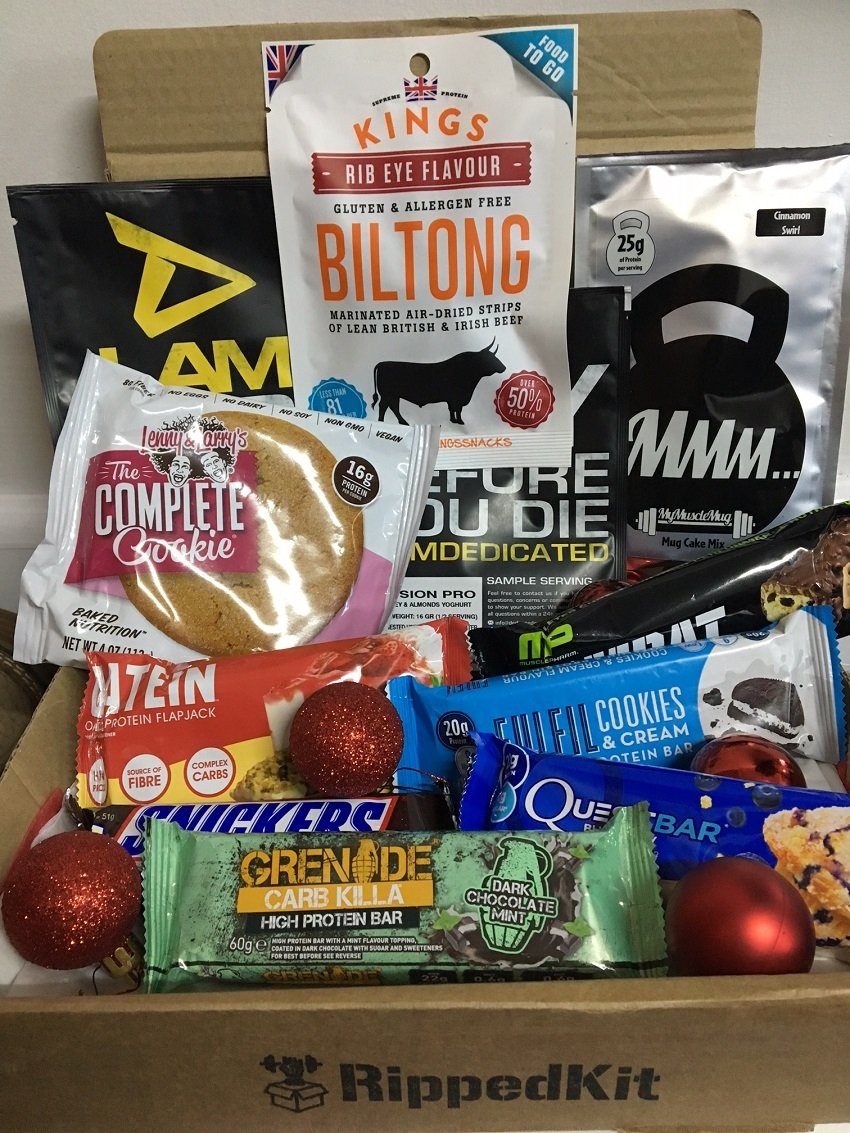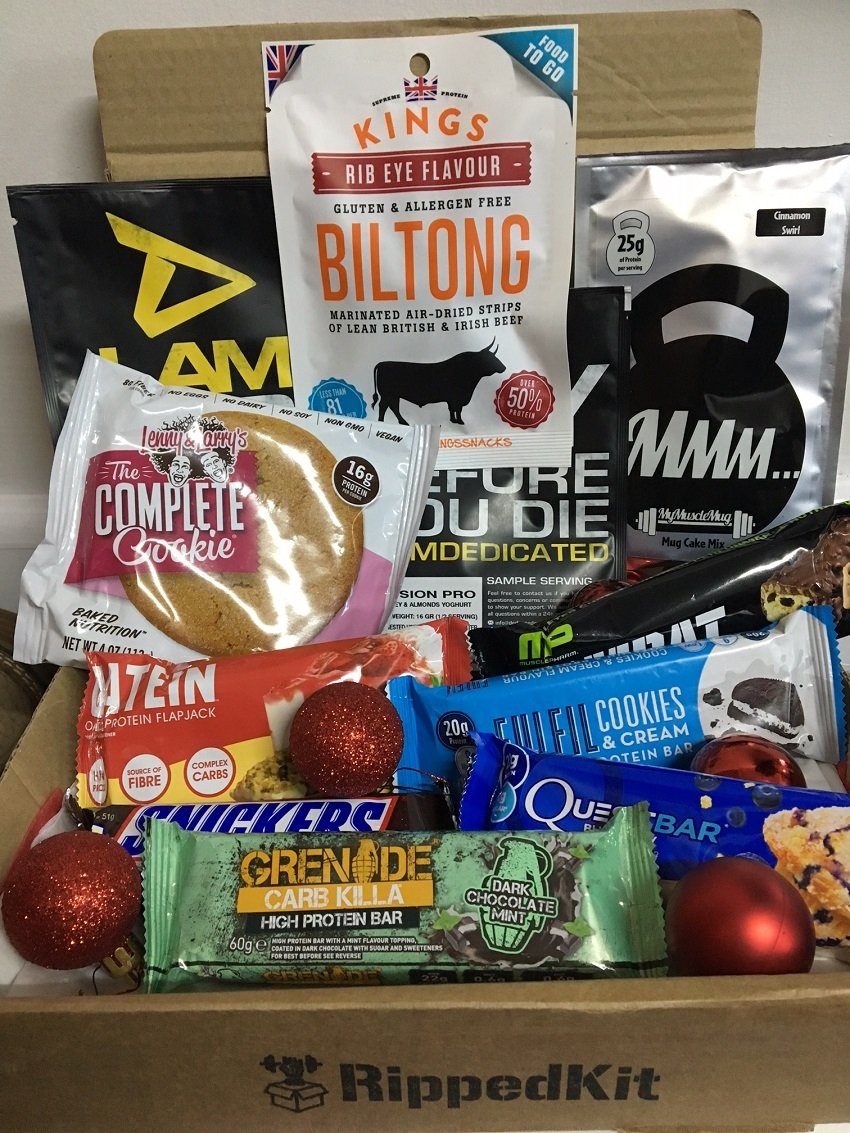 Hi my chics! Today I want to talk about the monthly protein subscriptions of Ripped Kit. It's great, in the box comes a mix of delicious high protein supplements of high quality, from well-known brands., Perfect to take after training and replenish energy . There is a lot of variety, between all of them is Kubdu remember I told you in an earlier post of these veal shavings ?. Sweet salty, protein powder, in Ripped kit you will find supplements for all tastes with an exquisite taste.
Each month the Ripped box kit brings a wide variety of products. I leave the selection that has come to me this month:
– A bar of Grenade Carb Killa, black chocolate with mint, the taste is incredible, I like the two flavors separately and the mixture seems spectacular.
– Dedicated nutrition Fusion Pro (Honey and yogurt almond) Another mix of flavors that combine perfectly:  sweet honey and almond milk, it is great after training to take one of these bars to replenish forces.
– My muscle Mug- Cinnamon Swirl: it's super fluffy
– Lenny and Larry's cookies. These cookies have been my favorites, I'm a cinnamon fan I love it !! I have a funny anecdote, I went jogging with a friend and when we finish, she almost eats my cookie hahaha it's delicious!
– Veal biltong shavings, perfect for balancing Christmas excesses.
–  full of vitamin and protenia with a taste of cookies and cream, is very sweet and light has a little oreo inside.
– The mythical sticks of protein snickers, sure that many know them, these are with chocolate and peanut. -Muscla pharm combat cross, a bar with chocolate biscuit, with a crunchy texture.
– Quest bar- Blueberry Muffin, a blueberry-flavored snack with an authentic flavor.
– Oatein Protein Flapjack
– Strawberry Cheesecake, has a delicious taste, and is delicately baked, a blend of strawberries, cream and black and white chocolates.  
And you chics, what do you eat after training? A chic kiss;) by Amanda Chic