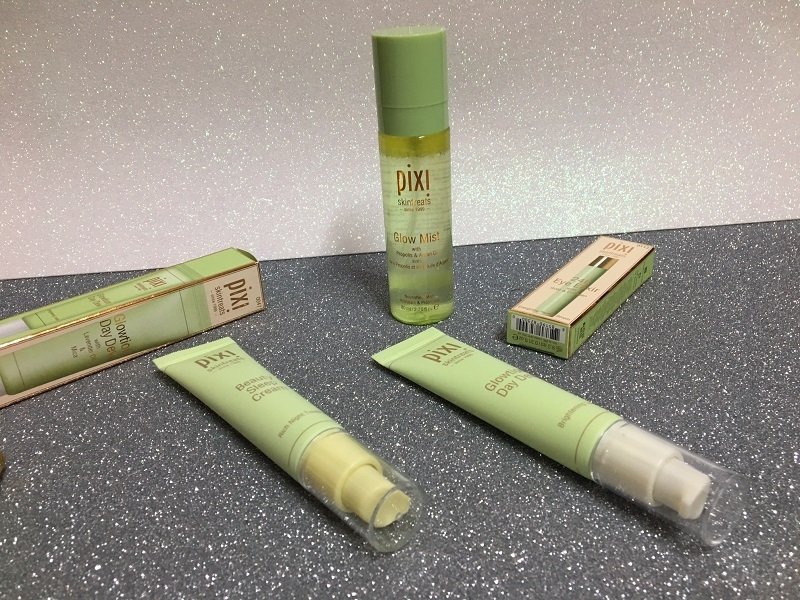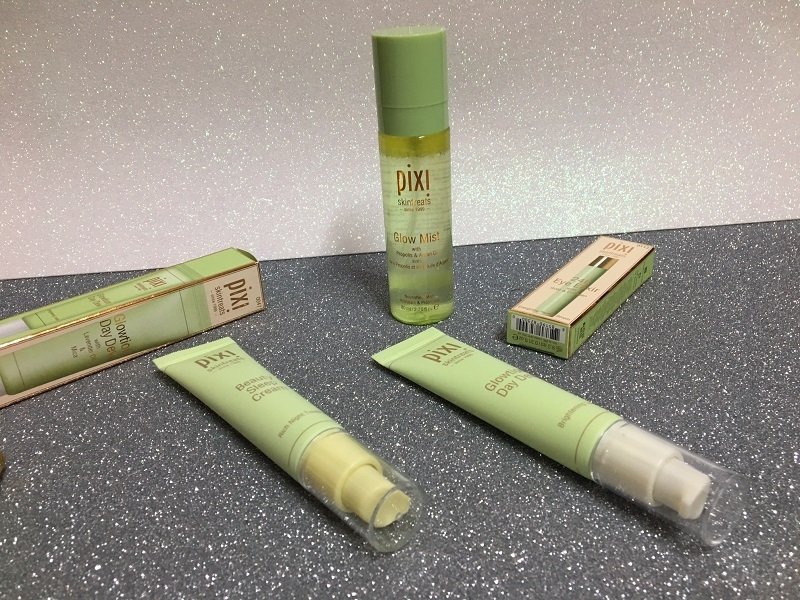 Products 
Hello, beauties !! Today I want to tell you about a cosmetic line for skin care that I have been testing and that I love, has a wide range of products and treatments for skin, nails etc. Created by Petra Strand a professional make-up artist with years of experience in the sector, Pixi beauty is a reference in the care and improvement of the appearance of the skin, both external and internal.
– Glowtion Day Dew: it is a super light day cream, which moisturizes, tint the imperfections and return to the skin all its luminosity.
– 24 k Eye Elixir, an elixir for the eye contour, I use it giving gentle massages in this area, as you know is super delicate, and you have to go very carefully. I like the feeling of fresh leaves in the area, improving the whole area and eliminating the effect on the fatigue on the skin.
– Glow mist: a natural oil and with propolis, I apply it after removing the makeup with the skin cleanses, moisturizes the skin in depth leaving it radiant.
-Beauty sleep cream: This night cream is great protects the skin and hydrates it deeply while I sleep.  
And that's all for today . See you in the next beauty post with all the new features on the market. A chic kiss 😉