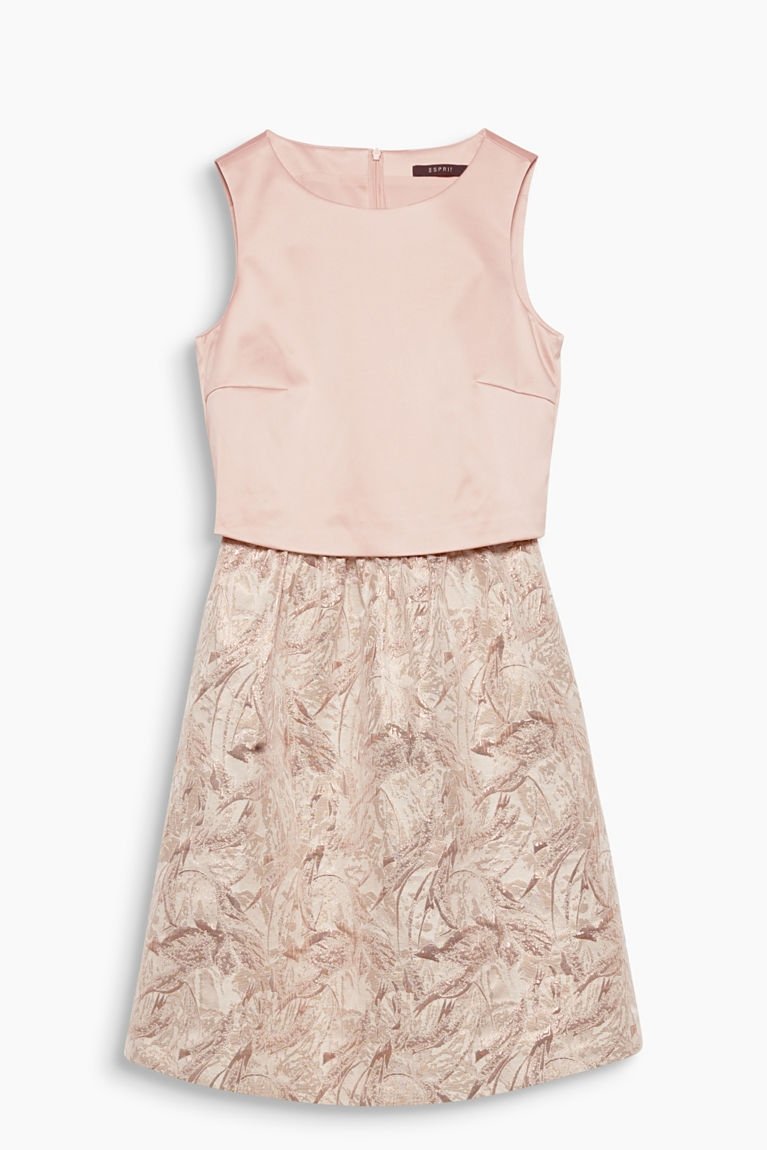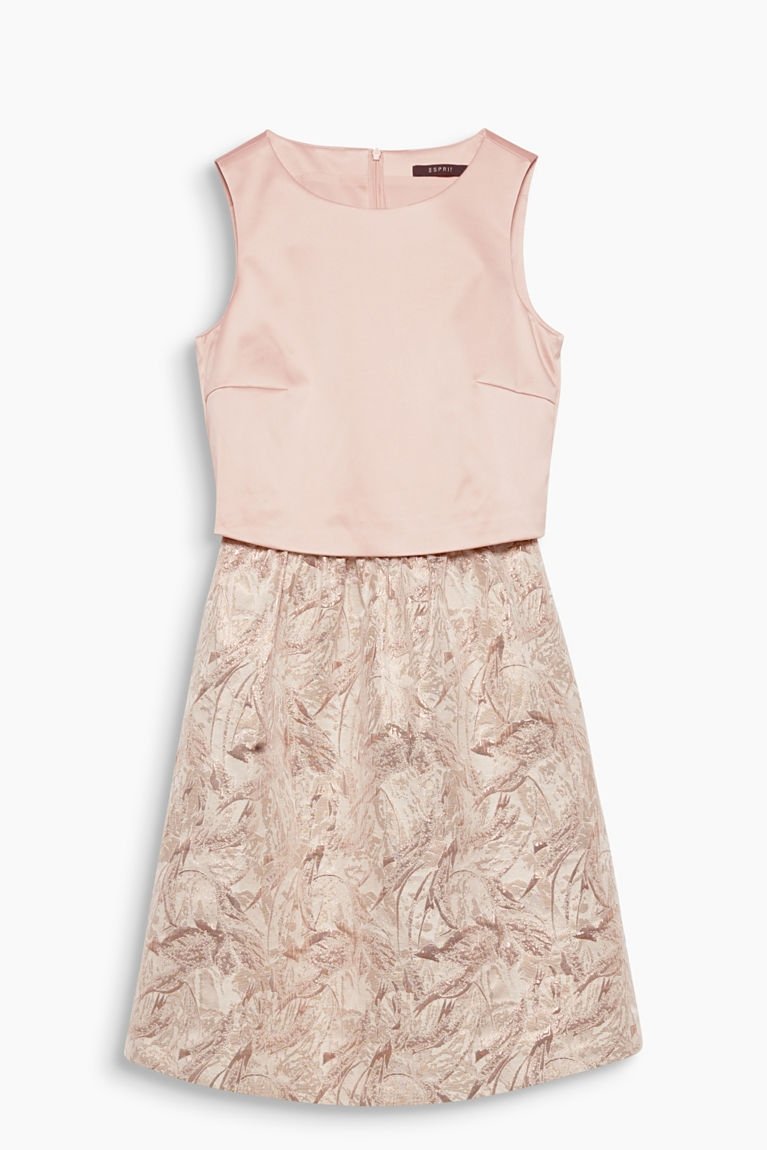 Hi my chics! How is the week going? Today I bring you a special post for the whole family, a wishlist of one of my favorite online stores Esprit, I leave the link here if you want to take a look. I especially like this site because I can make purchases for the whole family, since they have a woman, man, child and even deco section.
I leave you my wishlist or my favorite Esprit:
– You know that I love jeans, I think a good jean is essential for my daily looks. These jeans seem to be tailor made, because they fit perfectly to the silhouette and are super comfortable, even on those days when we do not feel good (red days that I call them), and where you want to wear a garment that gives us Maximum comfort and comfort.
– This dress 2 in 1 with satin top and brocade skirt that you can find here esprit is ideal, long ago I was looking for something like that. This is one of the things I love this online shop, because in addition to finding basic quality, it also has seasonal or trend clothing and fashion special and elegant.
– and … What about the shiny top? I would combine it with good jeans and a pair of stilettos to go out to have something with my friends 🙂 I think it is one of those garments that give a lot of play in any closet.
– White sneakers are one of those essentials in my dressing room, but these I like because they have an original touch with the jewels.
– What have sports clothes? Yes, and is also super chic. You know that I am a gym addict, and I think that a nice set of fitness helps to motivate us when it comes to sports, I know it may seem silly, but if we have a comfortable, quality and current design is always An extra motivation.
– Another thing that always appears in my looks are the sunglasses, and is that when I do not wear them I feel that my look is incomplete. These have seemed very trendy, they have a great variety of designs.
– With the arrival of my godson Martin baby chic (the child of my eyes, love of my life jejeje), as you know now I am a little more put into children's fashion and I like to look for cool clothes, so I have separated this set of Striped t-shirt and jean. Also the baby bandana so in trend this season.
– In the deco section I have separated this lantern so ideal, perfect for spending a pleasant evening in a couple or having dinner with the family on the terrace this summer. And on the other hand the luba crystal fountain that brings me memories to my childhood because my grandmother had one like that, and I think it can be very flirtatious to present some canapés for a dinner of the most chic;).
– Then I also really liked the section of maternity and clothes for pregnant women, which sometimes I think it is difficult to find current clothes for when you are in state, and I think they have very nice things, so if you are in this situation or you have A friend who is on tape, you know what I always say … to share is to live !! Jijiji, so let's share
Things and tricks between us because together we are the most 🙂
– Guys I have not forgotten about you, in Esprit also have very cool clothes for men, I have separated this set of polo and pants, but have a lot of jeans, shirts, and
great things.
By the way … Do not panic! We have everything under control, if any of you are pregnant and want to get married … I'm dying of love !! Take a look at this pregnant wedding dress here, it is wonderful.
Well my chics! This is all for today, I hope to have been of help and to respond to some of your emails with this wishlist, you know that whenever I can I catch up with your
Emails and I answer all the questions. A big hug and a happy day! A chic kiss;) by Amanda chic.