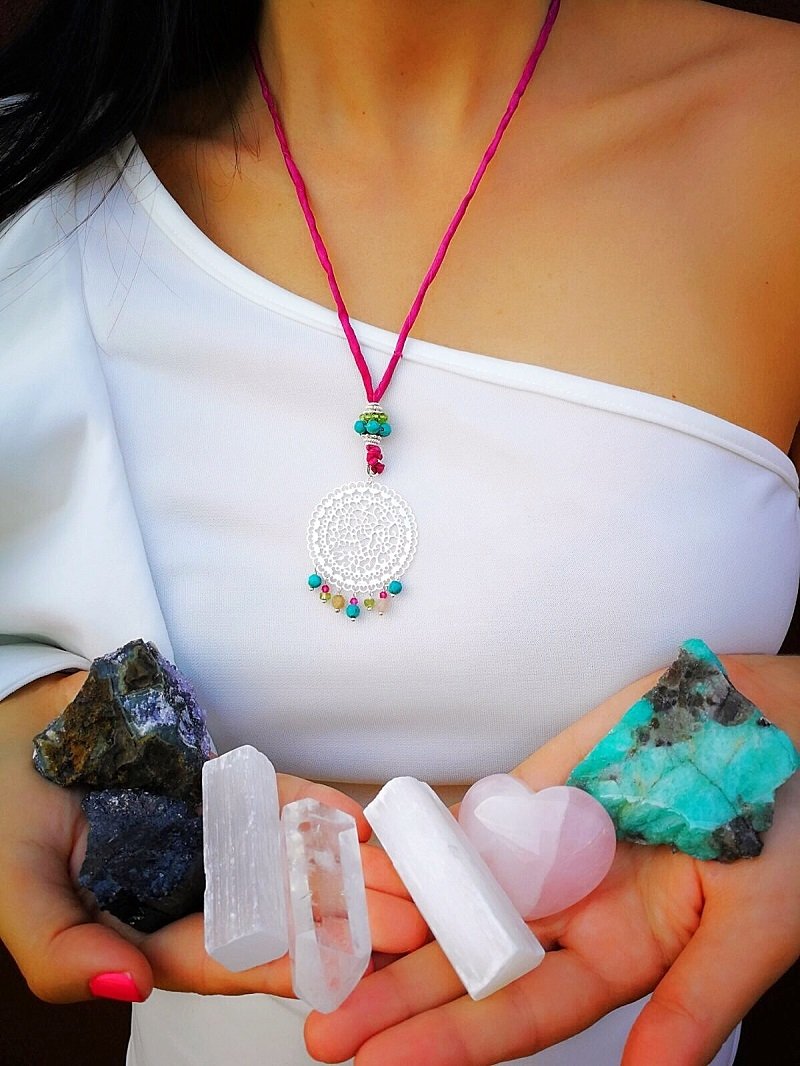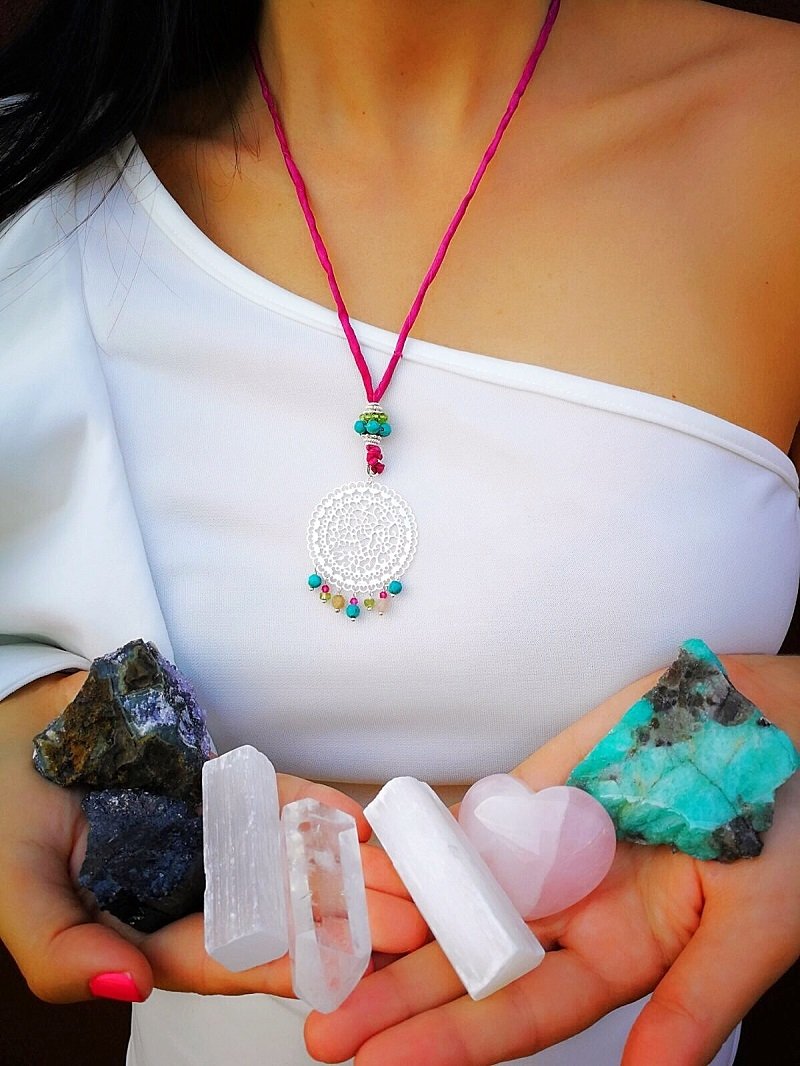 Hi my loves! The nice thing about being a blogger and influencer is to be able to access authentic brands and show different things like the Marybola Jewelry of which I am going to speak in my post today, which have me captivated.
 I met the Minorcan brand Marybola in a press day in Madrid, her jewels are born of the earth, passion, quality and care of every detail, because each jewel is a unique piece with a story to tell: mine, yours … the jewel of the person to whom it belongs. Marybola is a passion come true, her designer Gloria Gomila, manufactures and designs her jewelry in Menorca with minerals, gem and noble materials such as silver, gold or wood. For her the jewels have the capacity to contain feelings, in addition to enhancing the purest and natural beauty. I leave you her web in case you want to have a look at http://marybola.com/es/. As you can see in the photos these are his incredible designs, she has also had the detail of sending me a precious box with all the minerals and gems with which he makes each jewel, you can see that she creates them with much mime and love.
Each stone has an exciting meaning, in your retail store you can find unique jewelry with more than 300 different minerals. One of my favorites? The heart of crystal quartz because it collects the energy and directs it to where you want it good vibes !!.
 In the photos you can see:
– Pink quartz heart, black tourmaline rod, lapis lazuli earrings, and karashi pendant.
 I have already told you that for me a jewel is a moment, an experience, a part of us, has a special meaning, I have spectacular jewelry, like some earrings of my grandmother that I have taken to my land creating with them current looks And spectacular, I think it is a magnificent legacy from generation to generation, and something very nice, to know that a person you adore has taken her and has been so special to her and now is yours, I do not know if I explain is how to take That person with you :).
I hope you like these proposals. Very soon news !! A chic kiss;) by Amanda chic