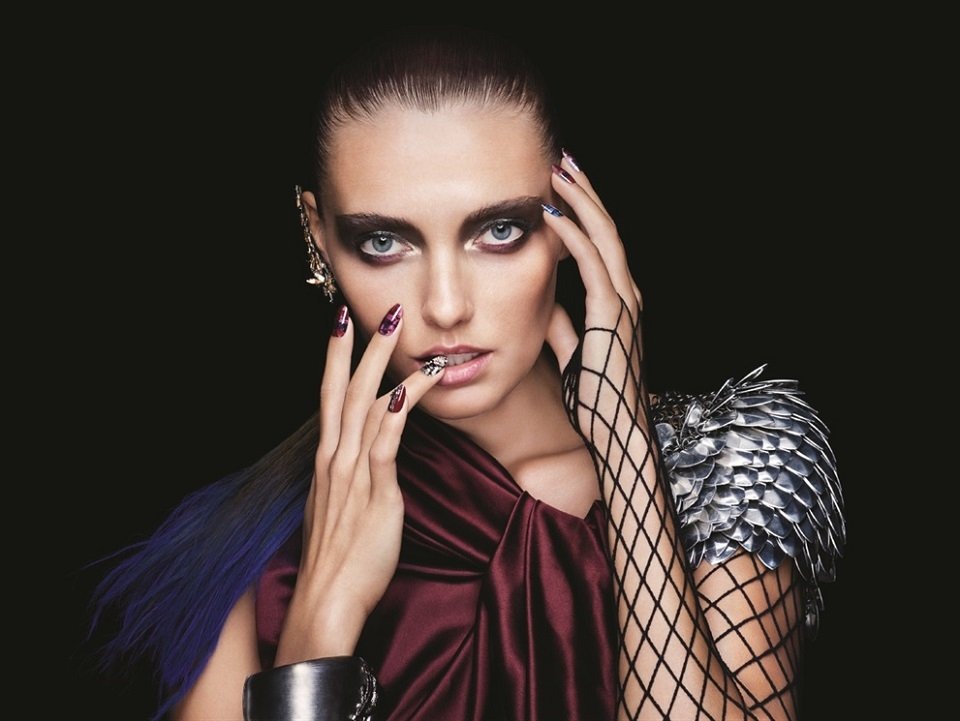 The nails have gone from a second level in our looks to be the real protagonists. International runways marked the latest trends each season in nail polish and Nail Art, capturing all the attention of flashes.
Nails  with blackboard, metallized, mixing different prints or techniques. Creative nails  professionals unleash the imagination, creating new proposals, some as striking as fur nails, perhaps impractical in real life, but the most original.
As with clothes with manicure same thing happens, there are trends that are going back strong as the Mirror Nails, which are specially stylish in "French manicures" giving a simple touch effect mirror, a good choice to wear a different nail art without being very extravagant.
As you can see the manicure has many possibilities. What will surprise us in the next fashion weeks? To Be Continued …