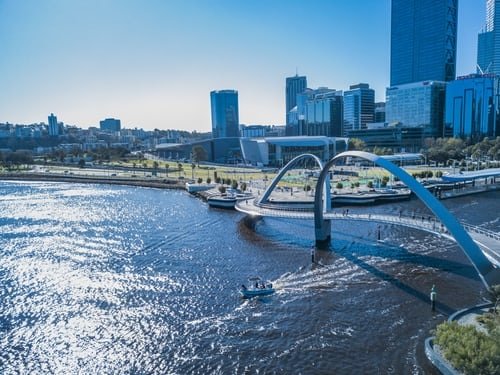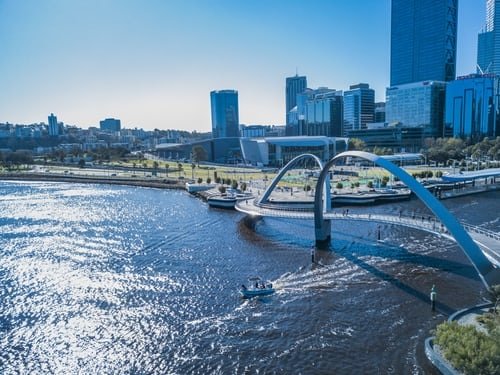 When you are visiting a new city, it can get pretty expensive very quickly. And when the costs are stacking up, you might find yourself choosing between the things that you really want to see. So what about if you could hire a car and check out some cool locations? With the added bonus of them being free.
Beach
Of course, this would be number 1. The beaches are long, gloriously sunny and free. You are spoiled for choice of which beach you want to go to. The top recommended ones are City Beach, Swanbourne, Leighton and Scarborough beach, 
Walking
If you really want to get to know a city then walking is one of the best ways. You can get a free walking tour of the city from i-City Tour, it is led by really knowledgable guides, and they're volunteers too. You can get more information from the kiosk in Murray Street Mall. The tour only takes two hours, but you'll go through all of the gold rush history and the city gardens too. 
Kangaroos
Have you even been to Oz if you haven't seen a roo? Well, probably yes, but you can head over to Heirisson Island, which is between East Perth and Victoria Park, and see some kangaroos. 
Swans
If you are a lover of all things swan, then you are going to love this. You can feed the swans in Lake Monger, which is located in Wembley. These swans are a stunning black and might get a fiesty and chase you. Still cool though. 
Picnic
If you love eating outside, then this will suit you perfectly. You can take a picnic to Kings Park and Botanical Garden. The view is stunning, and you will be surrounded by plenty of other people who are enjoying the view and the weather. 
Key
Wait, no quay! Perth CBD is now connected to the Swan River foreshore. There are some stunning sculptures to see as you walk across the bridge at Elizabeth Quay. In fact, there is a heap of things that you can do here:
BHP Water Park

The Landing

The Inlet

Chevron Gardens

Night Noodle Markets
Cultural 
Perth Culture Centre has plenty of free attractions, but you might need to call ahead to check on certain attractions. The center includes State Library, Art gallery of WE, and the WA Museum. To visit is free much they do ask you for a donation. 
Noise
If you are in the mood to make some sweet noise, then the digeridoo is the one for you. It is the traditional musical instrument of Indigenous Australians. There is a specialty store called Didgeridoo Breath that is worth checking out for you 15 minutes free session. 
You can go on an adventure in Perth without having to keep pumping out cash. Hire yourself a good car (with AC), have some decent walking shoes, and you will find that you can explore a massive % of the place – for free.