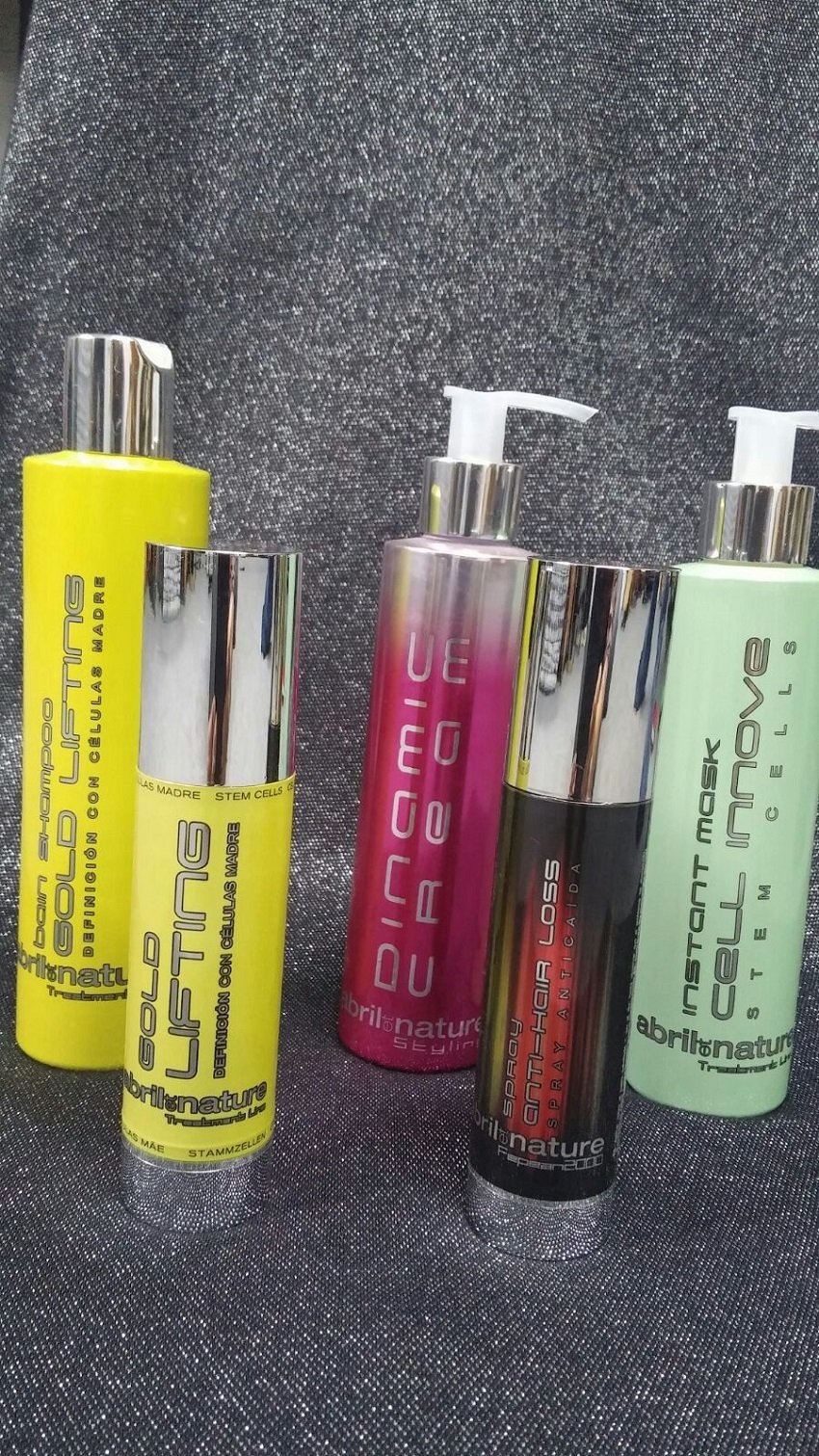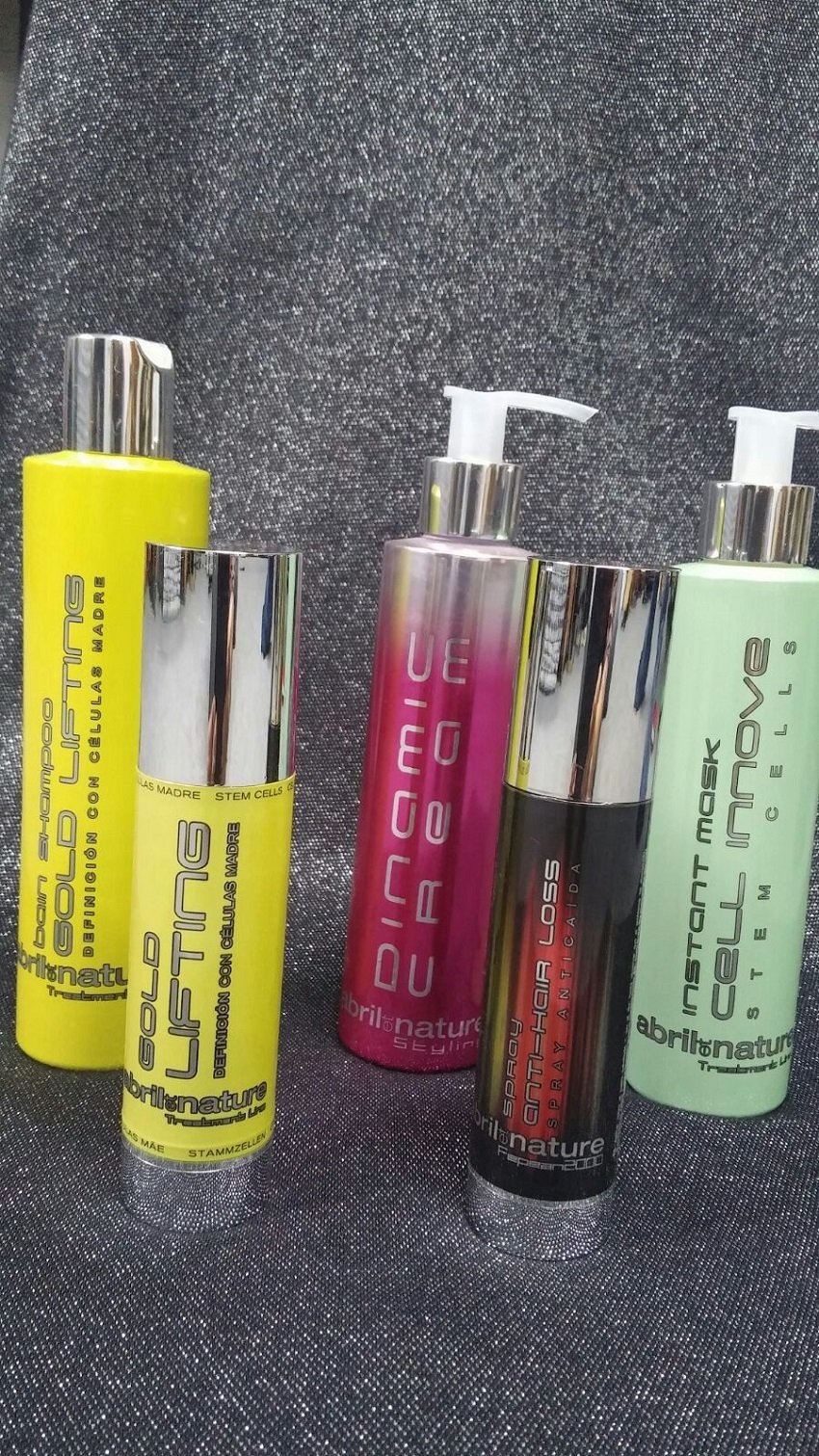 Products: Abril et Nature
In order to look beautiful hair we must determine the type of hair you have, and meet the needs of this. This diagnosis was made by the team April et Nature, who have advised me at all times the most appropriate treatments for our hair type. Today I talk about us, and you may ask why? Because I will talk about two different types of treatment one for my hair and another for one of my contributors and I will give you our impressions about Abril et Nature.
my treatment  
Gold Shampoo and Serum lifting containing stem cells. If, as I have wavy hair is perfect because it facilitates that you can give the desired shape to your hair and has an anti-frizz and rejuvenating effect. After I apply the mask shampoo Cell Innovate with plant stem cells to regrow hair perfect and also has anti-frizz effect. And to complement the tonic treatment. I apply it with a deep massage to penetrate well.
Treatment of my collaborator
She was elected to the Sublime range which is a treatment that repairs the hair in depth with plenty of moisturizing oils and long-lasting. It has a high content of hyaluronic acid and hydrates much hair with a rejuvenating effect. This treatment consists of shampoo, mask and serum Sublime. Serum was especially pleased him because it acts on the hair is super moisturizing and the effect lasts after several washings.
The two treatments are the final product Dinamic cream styling cream, styling cream-super curious that attention! lasts 48 hours, it's amazing! and memory effect, which greatly facilitates the drying process and molded hair. Even after 48 hours after sleeping, the next morning with wet hair just slightly, Dinamic cream becomes active to allow a new styling in our hair.
I really liked my treatment, and my partner has been super happy with her treatment, looks like magic! but it is not, it's progress and technology. If you want to show the best version of your hair, my personal recommendation is that you let advised by the team April et nature and get a perfec Look this fall !! 😉 Millions of kisses . A chic kiss;)