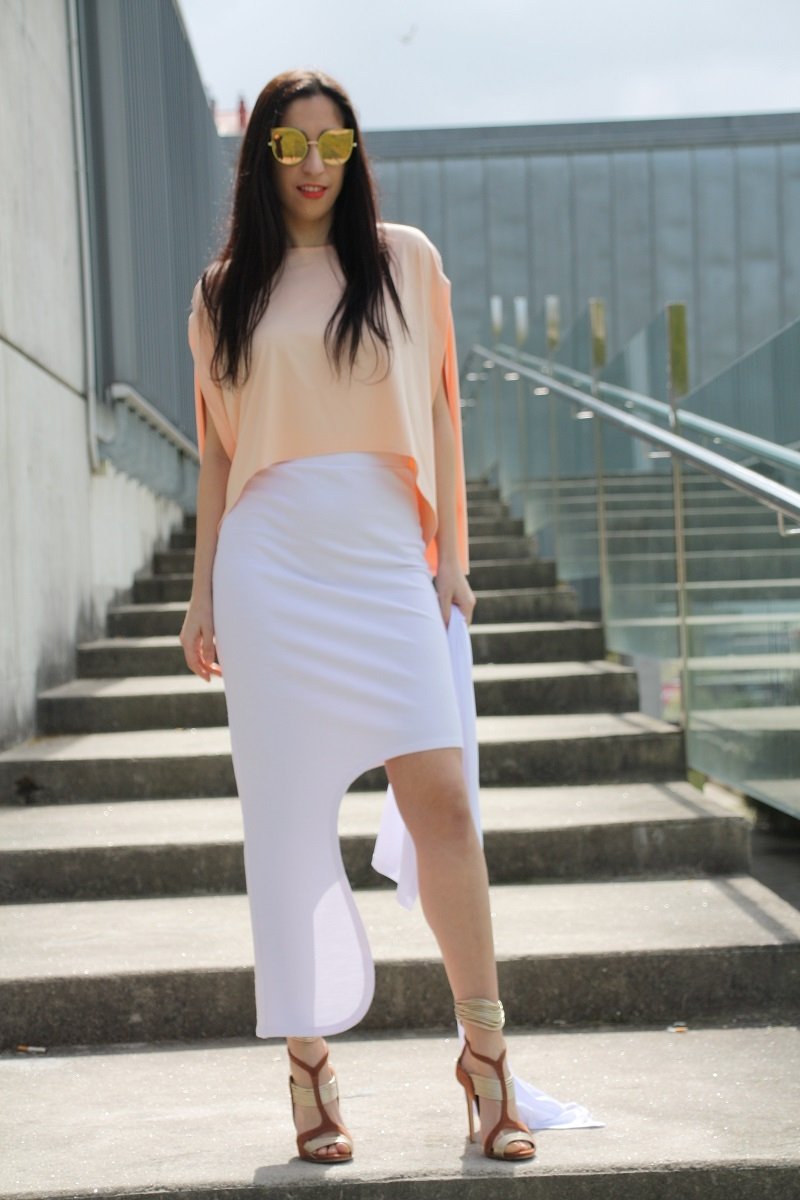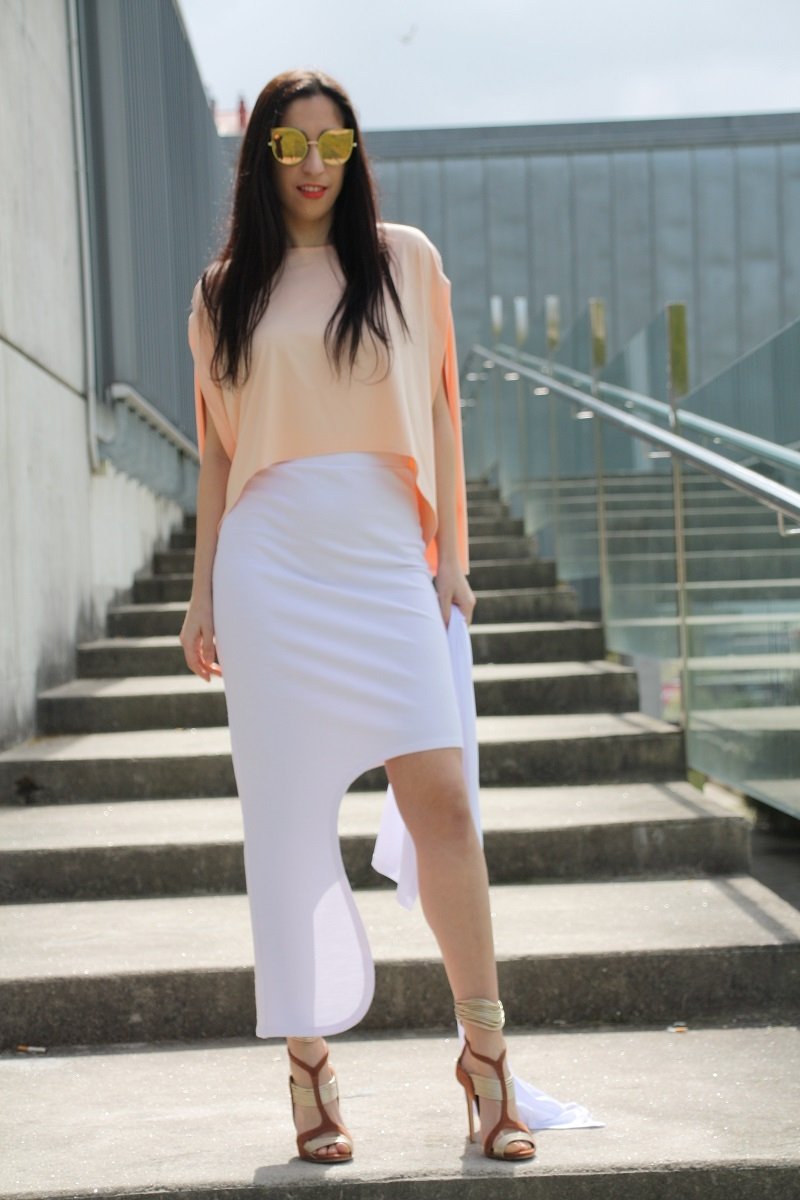 How to highlight your curves with style
One of the best things about my work is to show you through my publications the talent of creators like Pernille Fristad, the designer  from Kepaza. One of those women who inspire and transmit positive energy, her sustainable fashion brand Kepaza has incredible silhouettes and finishes, all her garments are specially designed in an asymmetrical and relaxed silhouette to stylize the figure and make us to feel comfortable … And that is exactly what happens to me, when I wear some of their clothes, as in my proposal today, where I show you a total look of Kepaza, with feminine garments and some unique and original designs.
A perfect idea to mark silhouette this spring
If what you are looking for is to mark the beautiful feminine curves but always giving a sophisticated and elegant air, the Kepaza garments are a perfect idea to mark silhouette this spring. In my proposal today I wear a peach-colored asymmetric top style, and a white skirt with a soft and groundbreaking cut. It is one of those looks that empower women without a doubt, yes, yes! that exists, a good heel or a garment, can elevate a look, and make you feel comfortable and sure of yourself, I think fashion is a very important part that expresses emotions and many things, fashion is a universal language! Do not you think? . I hope you like my look today. Do not forget to visit the Pernille website https://www.kepaza.no/ to discover all the brand news. See you in the next post. A chic kiss;) by Amanda chic.
Photos by cloé
top : kepaza,  falda / skirt : kepaza , sandalias / sandals racine carree , pashmina: kepaza 
[iframe width="560″ height="315″ src="https://www.youtube.com/embed/KGplQXMHyGE" frameborder="0″ allow="autoplay; encrypted-media" allowfullscreen ]