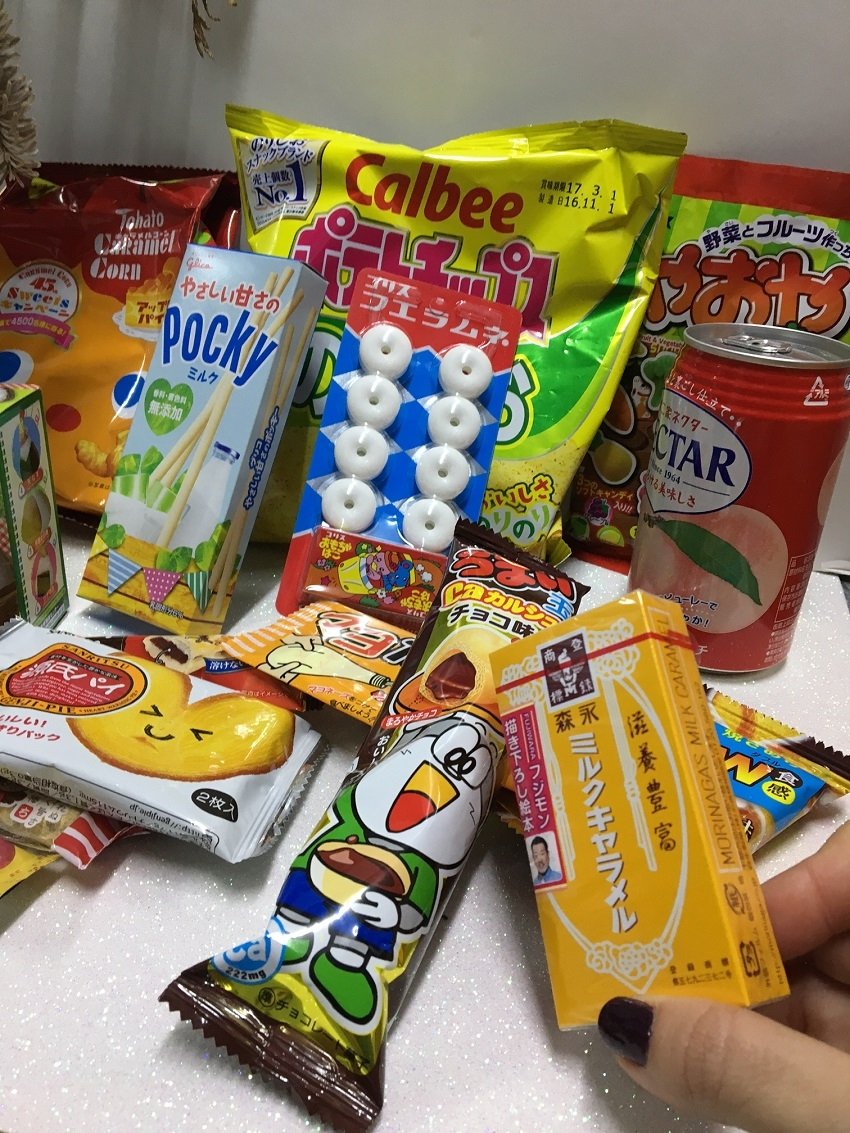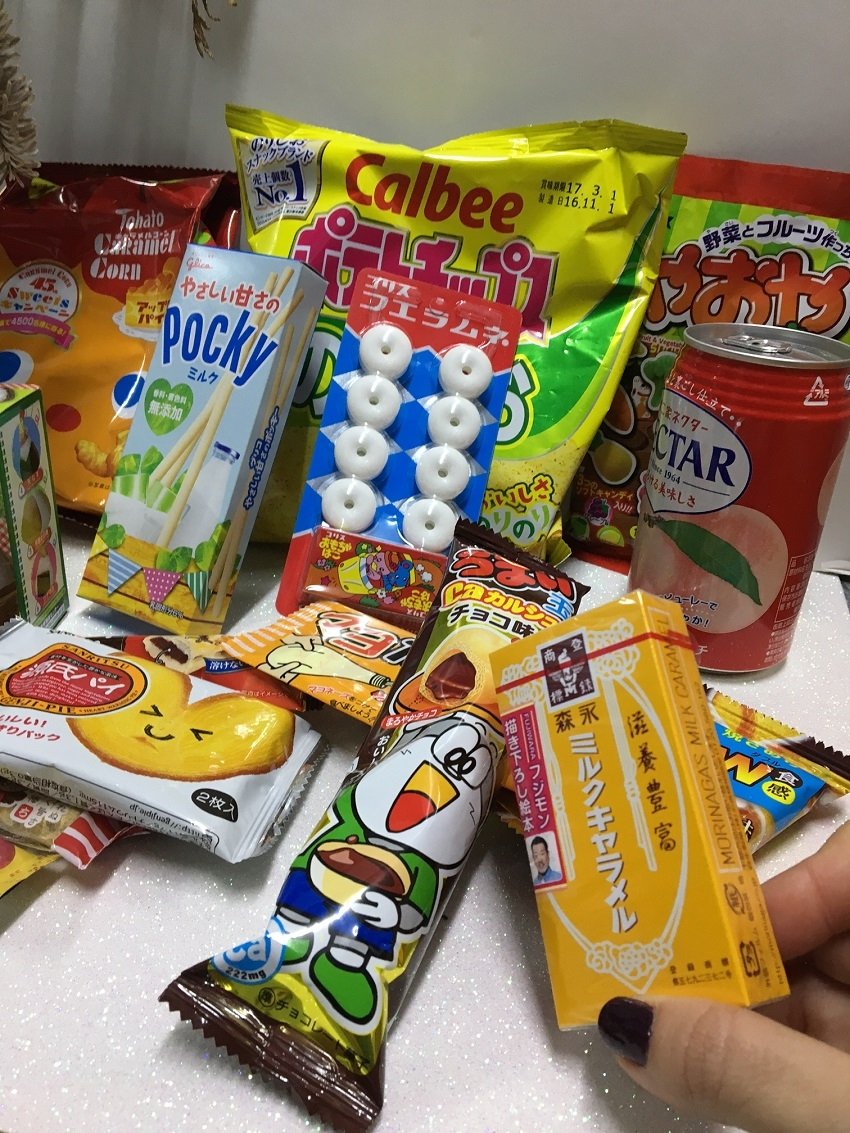 Hello my chis! Today I bring you a new foodie experience of the hand of Tokyo treat, a monthly subscription box with Japanese sweets and snacks. Its creator made this box to discover the diversity of tokyo sweets to the world. I find it a very cool box! You know that I love to experience new flavors and Japan attracts me a lot, also these boxes have free shipping costs anywhere in the world, so if you're excited to try it, it's a way to know the latest Japanese snacks and sweets . I leave here all the products that have arrived in the box:
-Bake limited edition sweet potato flavor: this seems to be a very popular snack in Japan, and this Christmas has launched this new edition with a mixture of potato and chocolate, is delicious.
– Chocolat Pie Bar, a perfect snak for mid-morning has chocolate cake flavor
-Calbee seaweed and salt chips: one of those iconic Japanese snacks with pepper, sesame oil some secret ingredients … very addictive.
– baked sweet potato yokan: this one recommends accompanying with a good cup of green tea, is the typical Japanese sweet, the truth has an indescriptable flavor.
– whistle Ramune and Mayotara: these two products are quite gummy, they are the ones that I least liked the box
– Coris Fruit and Vegetable shop chewing candy: they are like jelly beans and you can mix them and change their color, it's a lot of fun
– Caramel Corn apple Pie Flavor: is super sweet and has a pineapple pie flavor
-Umaltama chocolate: super light, creamy and with a delicious chocolate flavor, if you like chocolate you will love it 🙂
– Shigekix Mikan Gummy: a kind of semi-chicle snack with an intense juice flavor.
-Kinako Stick: a gummy snack flavored with toasted soy
-Re-ment Omusubi-kororin Mascot, a typical Japanese dish of the typical rice
– Flujiya Nectar Peach Juice: a delicious soda with an intense peach flavor. It seems to be one of those flagship products, since it was created in 1964 is not it amazing?
-Morinoga milk caramel: caramel milk, one of the best-selling snacks in Japan, is very sweet
-Genji Pie: it's a popular snack, I'm sure it will make you smile the package design, it has a heart shape and it's a cupcake.
-Pocky soft Milk Flavor, a mixture of milk with chocolate and biscuit, a softised and very light flavor.  
I have loved the experience of knowing more about Japan with its typical snacks and the latest news that are launching in the market, and to you, what do you think about it? Thousands of kisses. A chic kiss;)