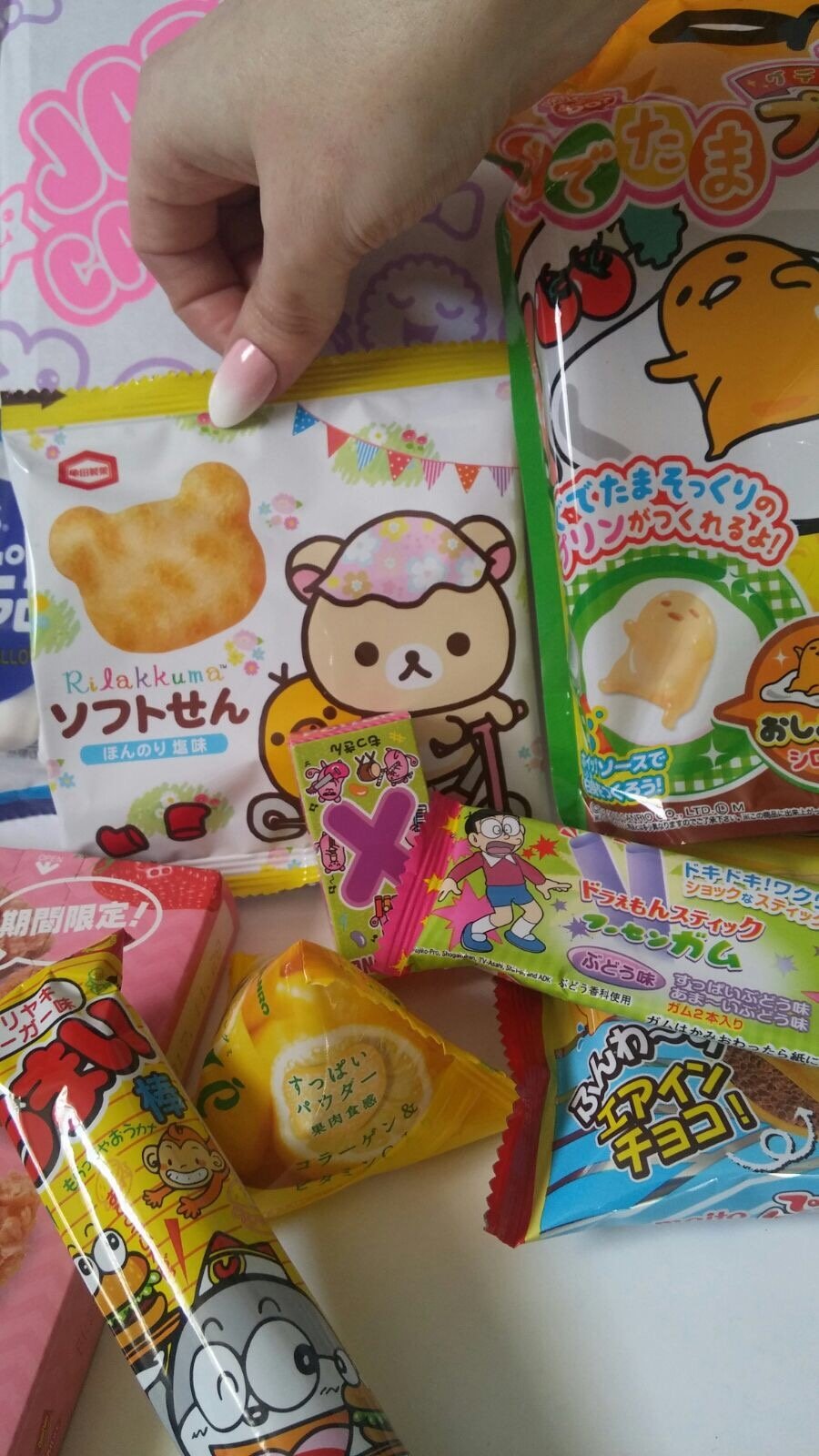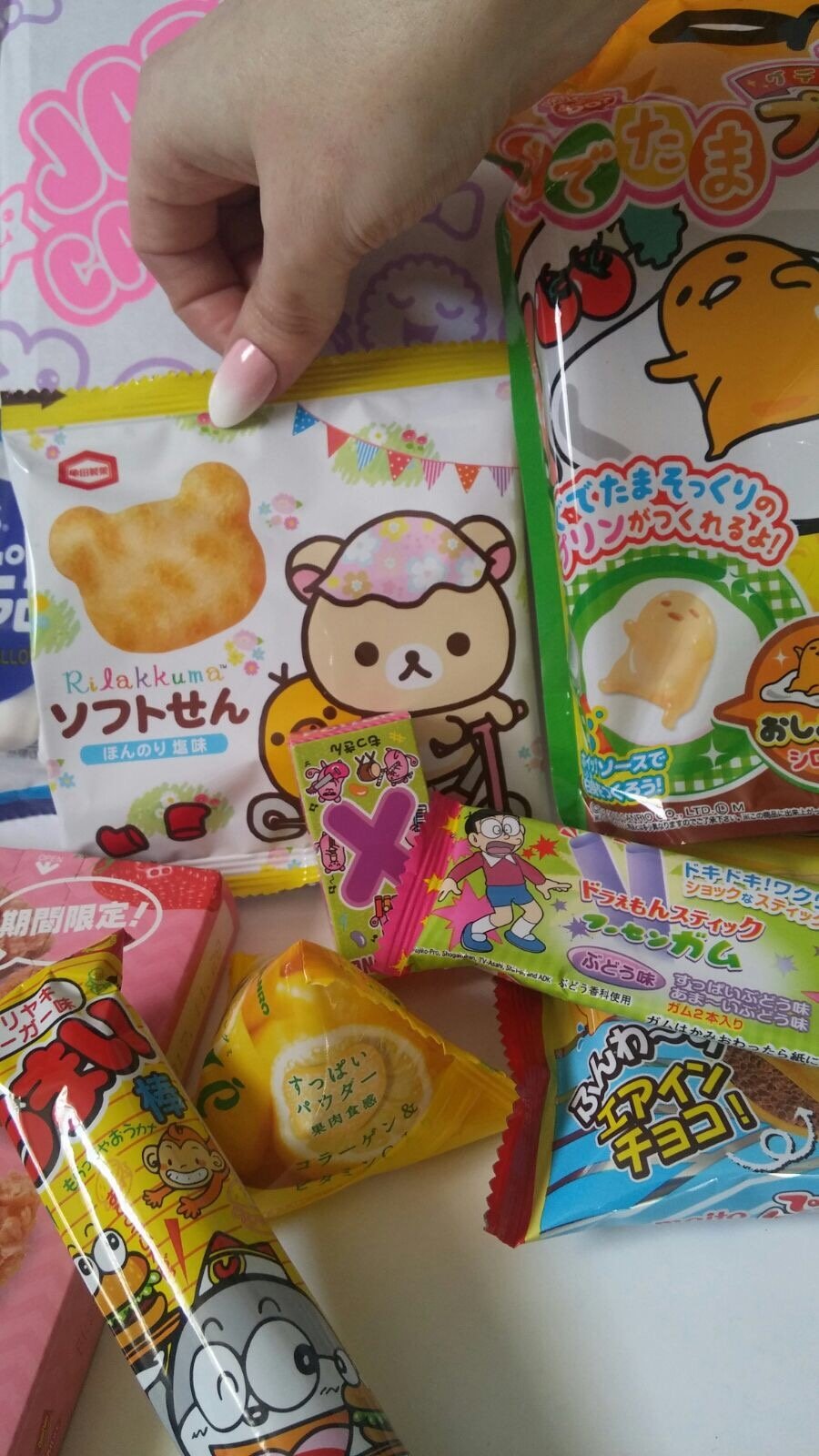 Hi my chics !! Today I want to talk about Japan Candy box, a monthly subscription box of Japanese sweets, I leave here the link in case you are interested to acquire it or take a look http://www.japancandybox.com
Here's what came in the February box:
– Heart Gudetama Puddin diy kit 2: a kit to make a pudding yourself, it's a lot of fun
– Nobel super mario gummies: Mario jelly beans
– Meito Puku Puku Tai Fish Chocolate Wafer: a fish-shaped cookie with chocolate and cream
-Nissing Crisp Stratberry Little delicious chocolate chips
– Kanro Pure Mini Gummies, miniature jelly beans
-Marukawa Doraemon Grape Gum, doraemon-shaped jelly beans
– Rilakkuma Rice Crackers: Delicious Rice Chips
-Yaokin Umaibo Teriyaki burger snack: a snack bar super spicy, there is in a lot of flavors, in my case I touch the box with the teriyaki flavor
-Eiwa Calpis Marshmallows: a cloud with gelatin inside with a super intense flavor.
-Meiji Mini Candy box: a chocolate-filled strawberry and strawberry.
And that's all my chics today, I love discovering a little more of the countries through their people, their culture, their customs, or as in this case discover Japan through their sweets. See you at the next yummy post. A chic kiss;) by Amanda chic