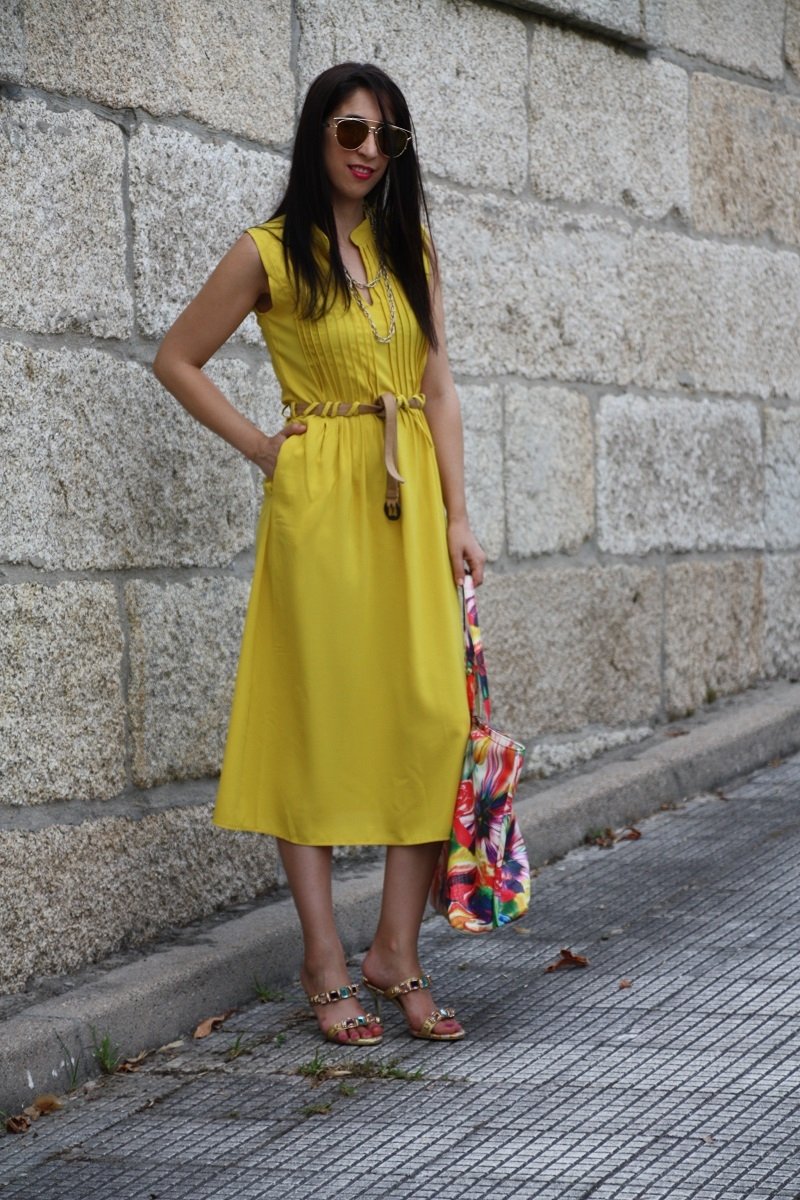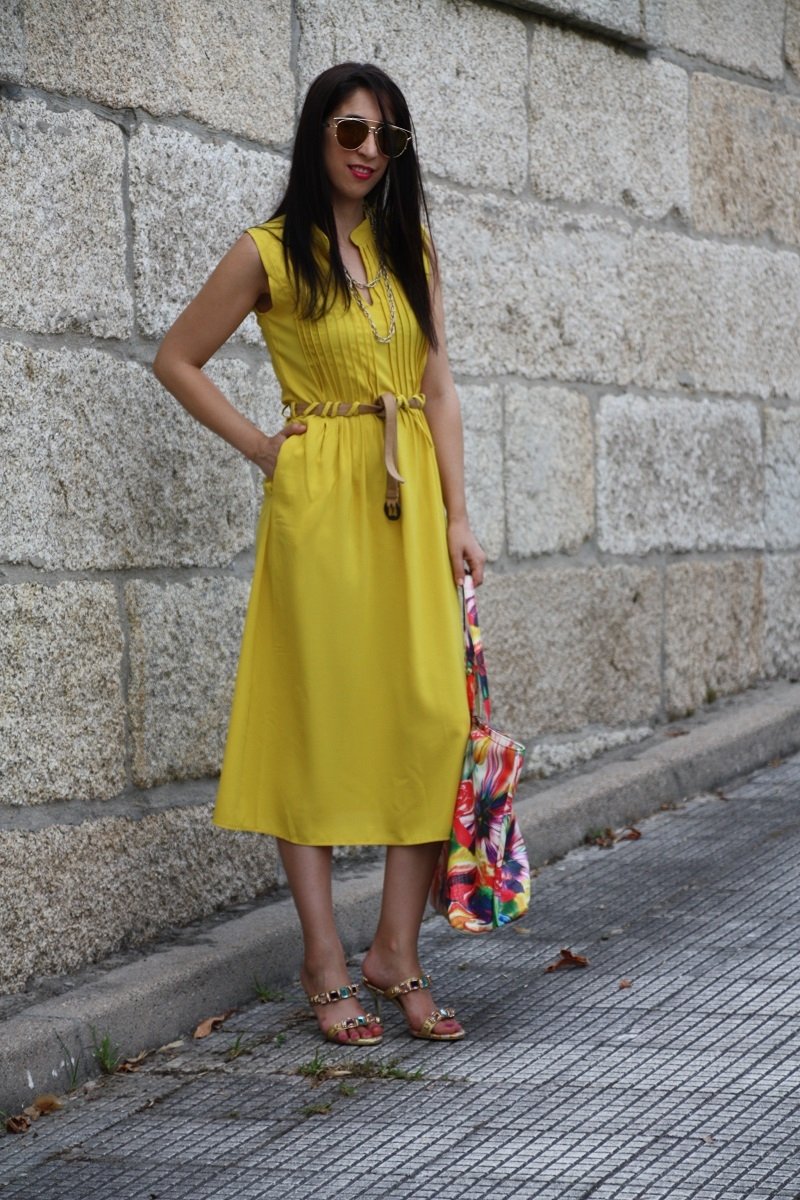 This is the YELLOW DRESS THAT BETTER SENSES when you're a little brunette ✔ 
Hello, my beautiful people! How are you carrying the heat wave these days? I hope it's ok. Today I bring you a look with a long cool yellow dress for these days of high temperatures. As you may have noticed, yellow has become a must in the cupboards of this summer, it is a super cheerful color that also feels great when we are a little dark.
Yellow fever is sweeping social networks, such has been the scope that at this point we can talk about a PANDEMY (fashion), firms such as Gucci, Louis Vuitton or Oscar de la Renta dyed many of their clothes and accessories on the catwalks of this color, not to mention the street style phenomenon, and the famous yellow bag that went viral in the international weeks of fashion.
In my look today I wear a yellow lookbook fashion dress with pockets and a very chic belt, combined with a jewelery chain and bag by Anna Sloud and sandals jewel with a super comfortable soother from Flory deals.
The easiest trend to wear this summer, you're about to see this yellow dress by
Everywhere ✔ 
I think this yellow dress will be everywhere because it is super practical to wear daily, also has a very cool fabric perfect to wear during the heat wave we are living these days in the Peninsula. The fever for yellow has expanded, and breaking those stigmas of bad luck, shows that it is a very stylish color perfect for holiday days this August. I hope you like this look, see you soon with many new features. A chic kiss;) by Amanda chic.
photos by asun
vestido / dress: lookbookstore , sandalias / sandals: floryday , bolso / bag : anna sloud , joyas / jewels : anna sloud