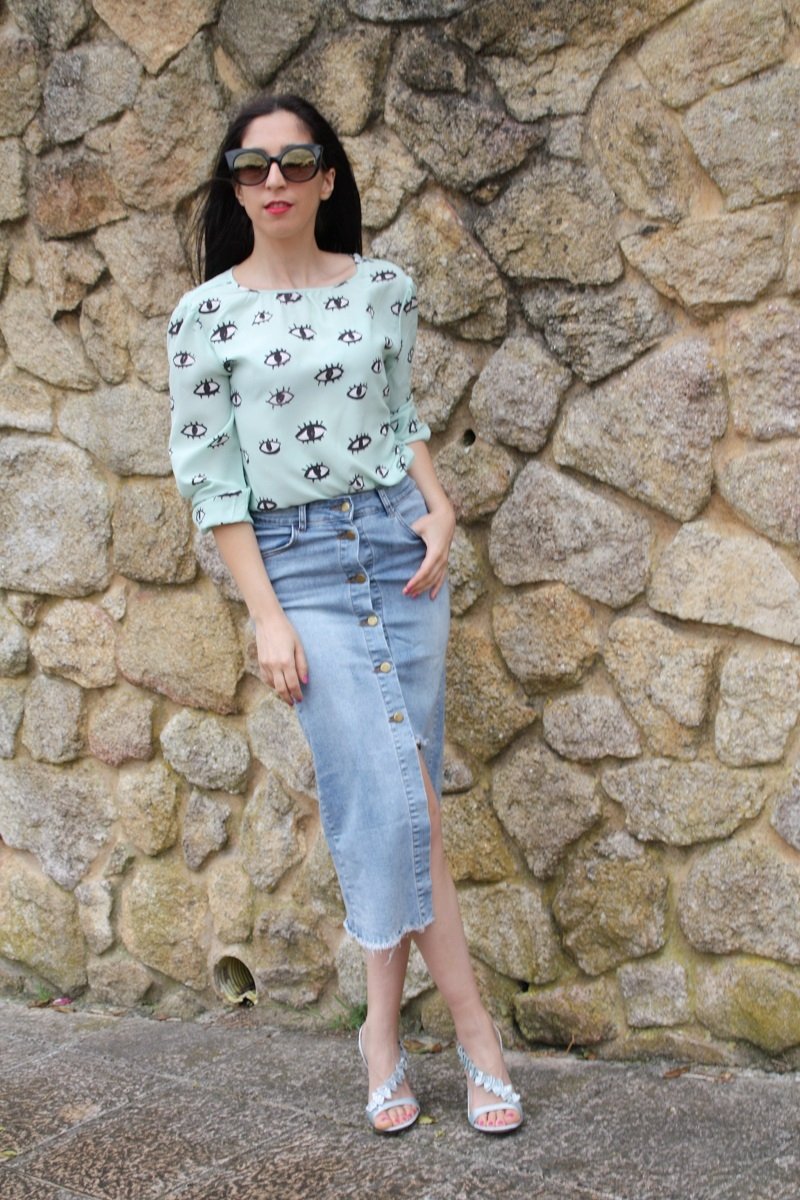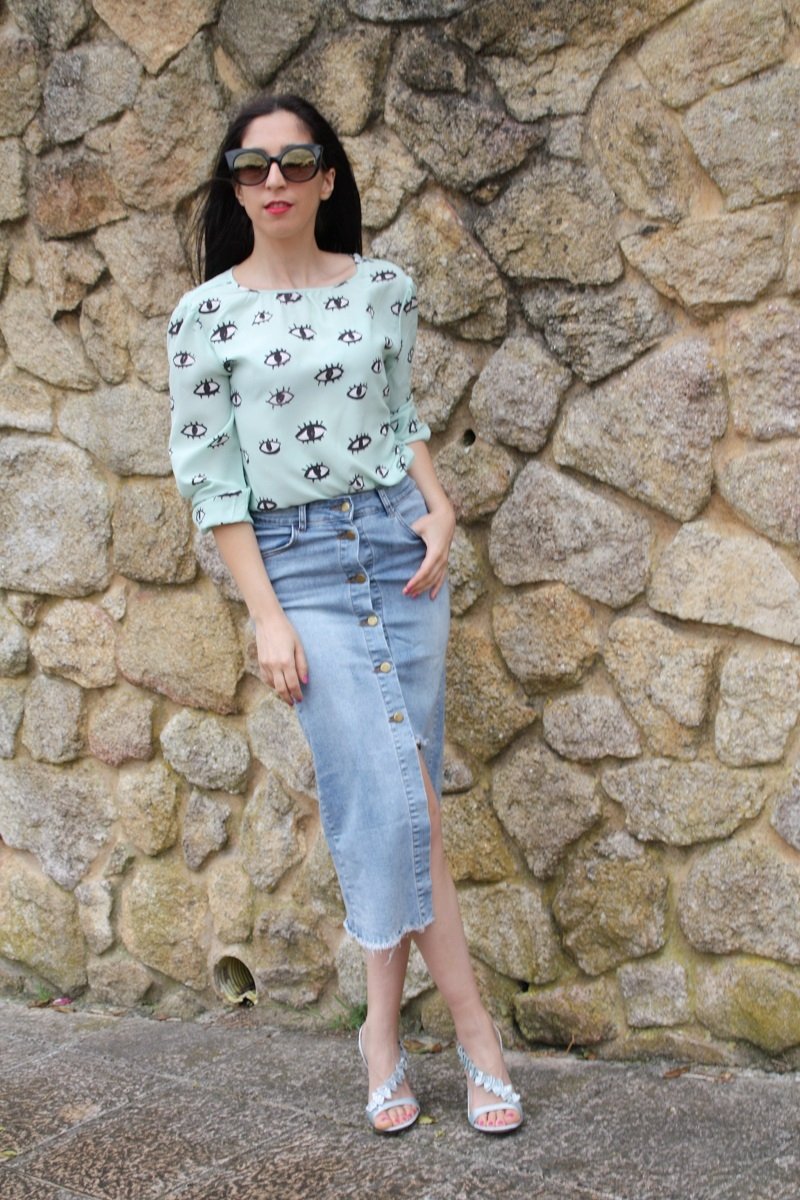 How to combine a denim skirt in summer
Hello, my beautiful people! Today I bring you a proposal with denim skirt, one of those super versatile garments with which to create thousands of looks this summer. Many of you have asked me how to combine a denim skirt in Summer. Well my proposal today is with these sandals and a blouse with PAOM eye print, print all over me, which has a super original design, in terms of accessories I wear some spectacular cat eye sunglasses Messy weekend model Thelma in black.
INTERESTING IDEAS TO COMBINE A denim SKIRT
 
There are a lot of interesting ideas to combine a denim skirt in this case I've taught it with a blouse and summer sandals, and you'll wonder what other possibilities there are to combine your denim skirt, because in reference to footwear, you can combine it with: sports shoes or sneakers for a casual look, a high-heeled shoe that stylizes for a sophisticated outfit, flat sandals for a beach look. And as for clothes, with a shirt for a more casual look or a top with balloon sleeves or ruffles very trend this season. Everything depends on the occasion, which I think is the basics to adapt your look to the occasion, you know what you are from wherever you do, no doubt a basic and simple rule.
photos by cloe
blusa /shirt: PAOM,  gafas de sol / sunglasses: Messy weekend