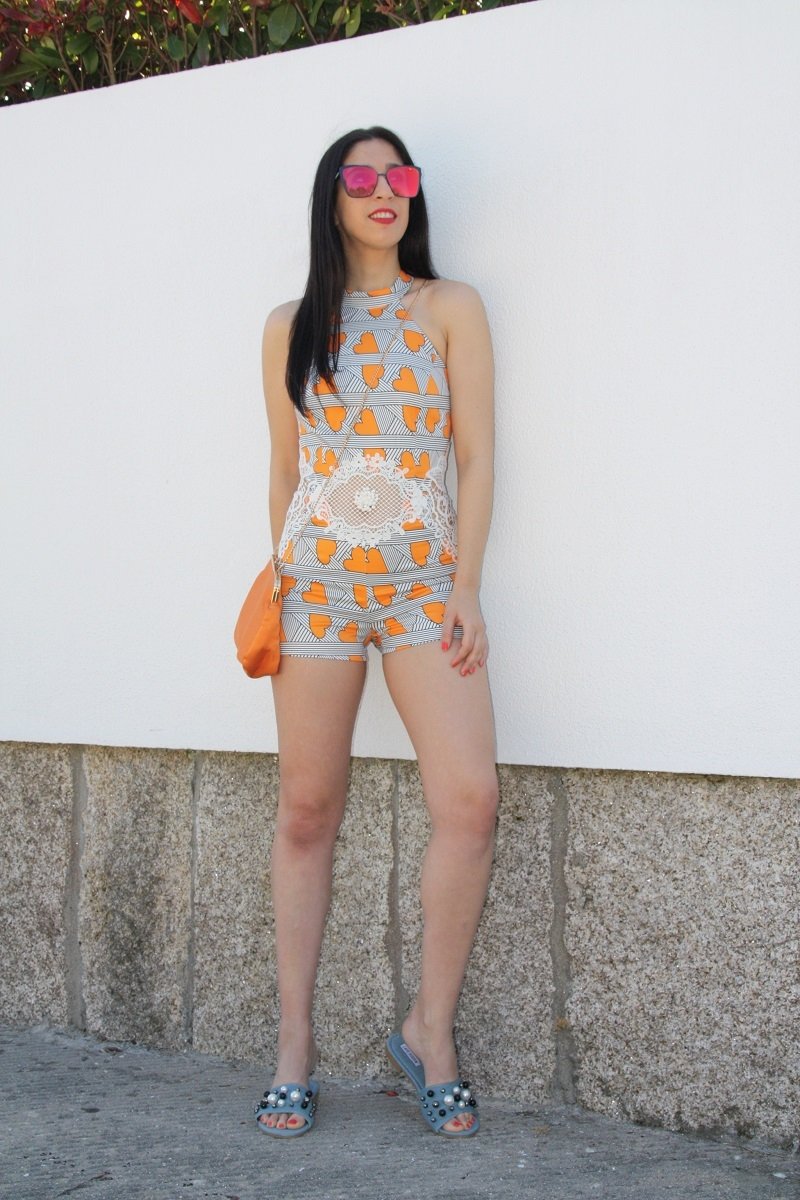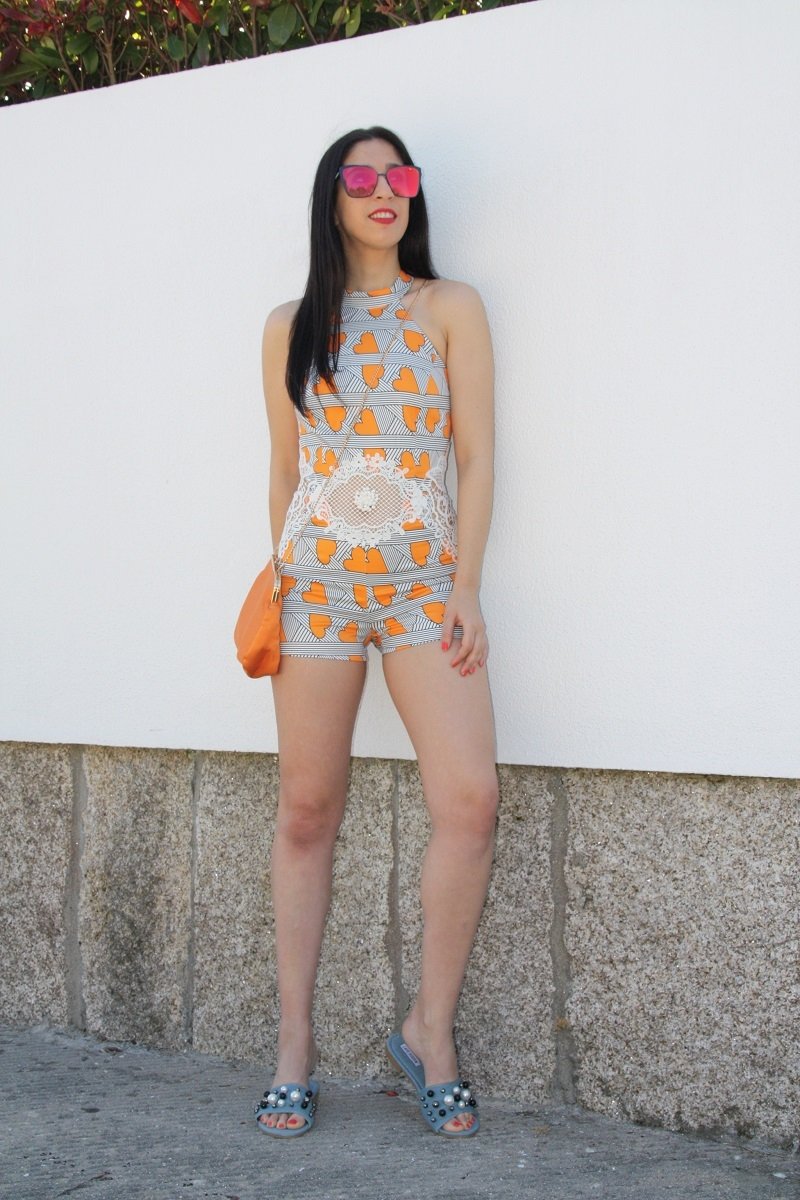 Versatile garments when the good weather arrives: the short jumpsuit
Hello, my beautiful people! When the good weather arrives, I always have certain versatile clothes in my closet that are perfect to wear at any time: at work, at a party or at the beach bar hehehe :). Like this short jumpsuit that I show you today with a very cheerful print of pinkbasis with patterned hearts and embroidered crochet details.
A short jumpsuit is always a versatile option that gives a lot of play to create any look, it is one of those trends that continues to stick strong for some years now, because it is a comfortable, sophisticated and ideal garment for any event.
How to wear a jumpsuit
Depending on the complements that we use to combine a dress monkey we can create different styles, for example: if we combine it with high-heeled sandals and a clutch we can create a very chic party look. A monkey is one of those garments that make you look and that you can wear at any age, or what is the same, garments with which to have perfect and sophisticated styles in 5 minutes and that survive in your closet for years.
As you can see, I created a more casual look with sunglasses from Sojos visión and flat cowboy sandals also from Pinkbasis with pearl detail in different shades. And as a bag I have chosen this small shoulder bag in orange, something super comfortable for a casual and carefree style. A chic kiss;) by Amanda chic.
Photos by Cloé
Mono/ jumpsuit : Pinkbasis  ,sandalias / sandals : Pinkbasis, gafas de sol / sunglasses : sojos vision