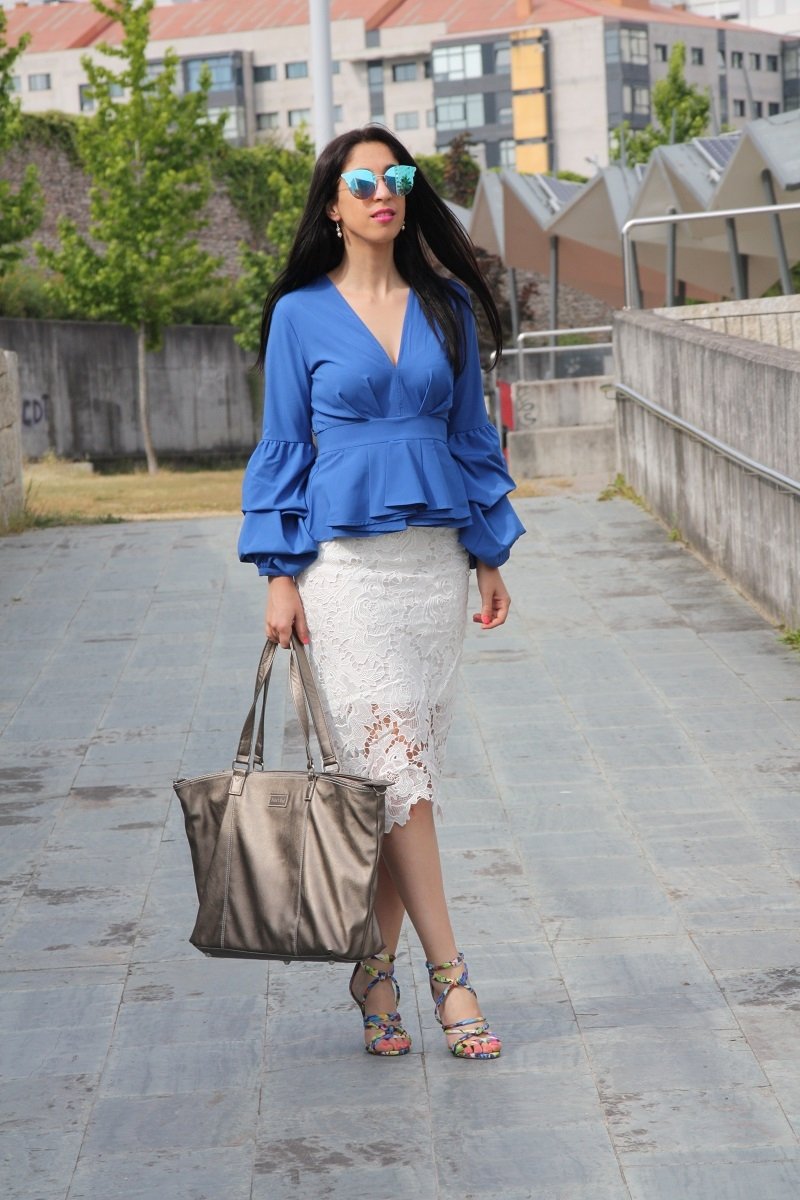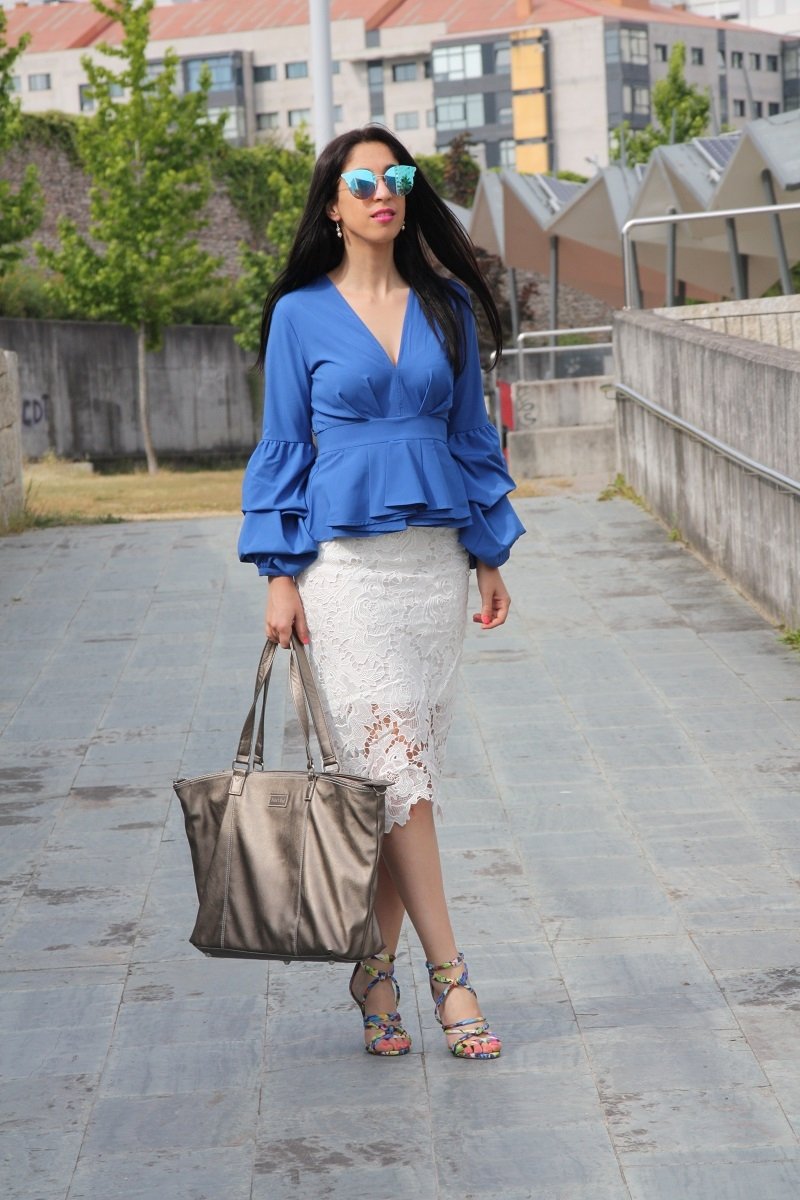 All will turn their heads to see this spectacular top
Hello, my beautiful people! The white skirt is a basic wardrobe for the summer months, this one that I show you today is several seasons lefties, I have put a lot and always find a lot of different possibilities and combinations. A skirt is one of the most versatile and sexy garments of the fashion universe. Remember that white is very fashionable every summer, so take advantage of the sales to make you with clothes of this color such as a tube skirt like the one I show you in my look today.
I combined the skirt with this spectacular blouse top with ruffles in blue Trendy Hub, a top that makes a difference and leaves no one indifferent, perfect to wear with a skirt or jeans and heel.
This will not tell anyone, they do not want you to know
The accessories are always the icing on the cake, to finish the look I have put this bag tote style Mia Tui firm, which has chic and very stylish models but especially practical for day to day. This bag is a two in one, as I would say the classic all-terrain because you can wear it as a tote or shopping, and quickly change to a night look, party or casual look with the clutch inside, as you can see A whole world of surprises is signed by Mia Tui. I am looking forward to show you more models that have come to the ofi. I hope you liked my post today and that you have taken ideas for your daily looks, always trying to be helpful 🙂 Thanks for being there every day. A chic kiss;) by Amanda chic.
Photos by Asun 
Bag / bolso : Mia tui, top : trendy hub
[iframe width="560″ height="315″ src="https://www.youtube.com/embed/60ubHHPt4DQ" frameborder="0″ allow="autoplay; encrypted-media" allowfullscreen ]