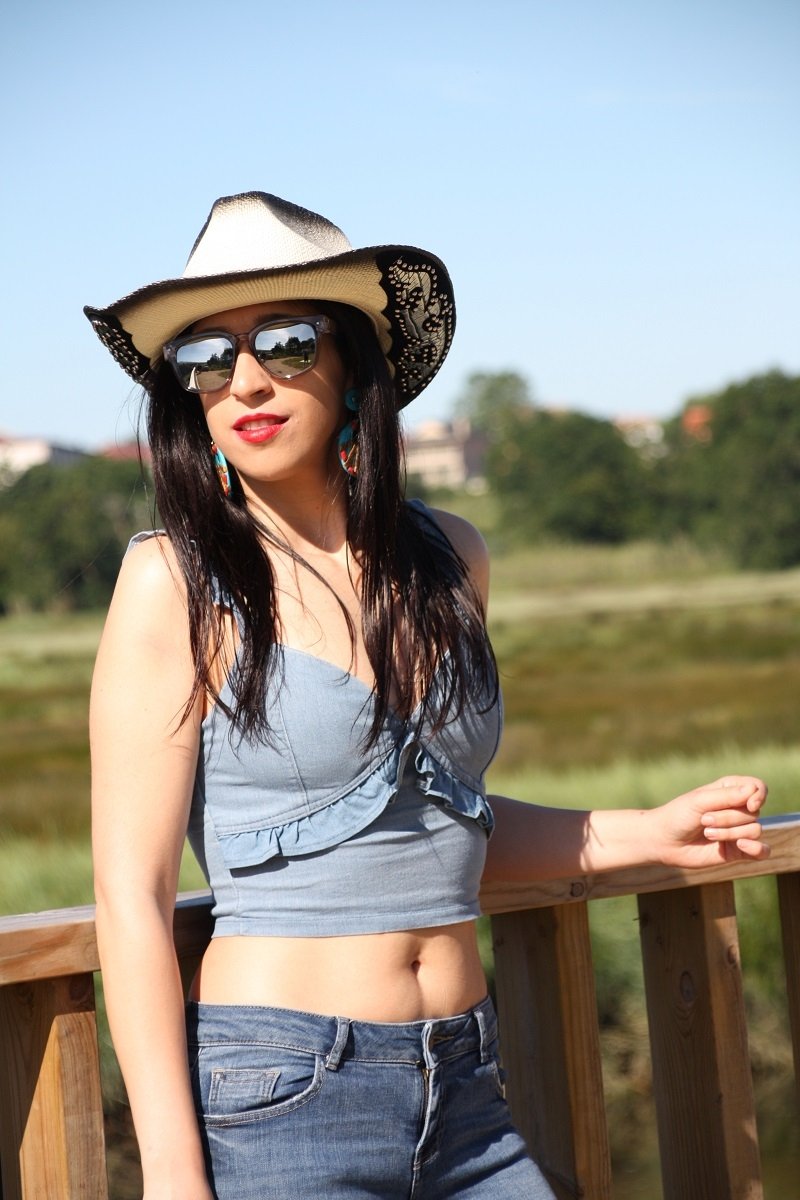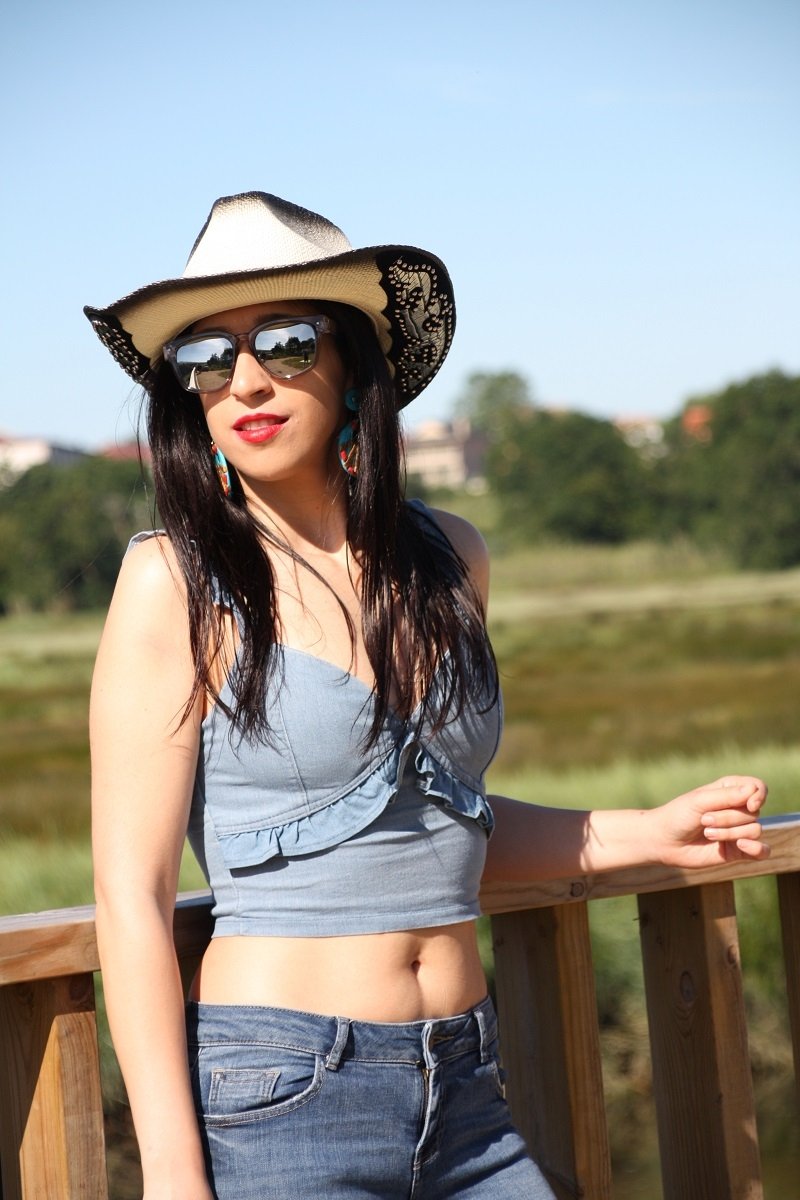 Where to find the perfect COWBOY hat, and how to adapt the western look to my style this season
Hello, my beautiful people! Cowboy hats and the western look are fashionable. Today I have opted for a soft, casual and relaxed style inspired by the west, but with a modern and updated touch, combining jeans with this denim crop top with ruffles, country boots and this spectacular sombrero hat that after showing it by snapchat in a couple of hours it ran out, but calm that does not panic that I will keep you informed if you replenish it soon in store.
The key to creating the perfect western look this season
The key to creating the perfect western look or western style is in the accessories, which have a special touch with details that make special emphasis on western aesthetics like this Sombreroshop cowboy hat woman an extravagant and super special air. The most important thing in fashion is that you wear whatever you wear, you feel comfortable and yourself. I am a fan of the cowboy boots, I have high, half-ankle, at the ankle, and I love that they give a lot of play with any look and they are super comfortable for daily and airport look (where you always look for that extra comfort).
The hats are a perfect fashion accessory to complete the outfits and give a personal touch to your style, I am fascinated and I always find it difficult to find a hat that fits my style and at the same time has a good quality. So if you are looking for the perfect hat, I recommend the Sombreroshop website because they have all kinds of models, with a very nice design and quality, I leave the link here in case you want to take a look. And with this and a cake hahaha … Yei-ha! See you in the next post. A chic kiss;) by Amanda chic.
Photos by Asun 
Sombrero / hat: Sombreroshop, top : trendy hub, pendientes / earings: flerywood