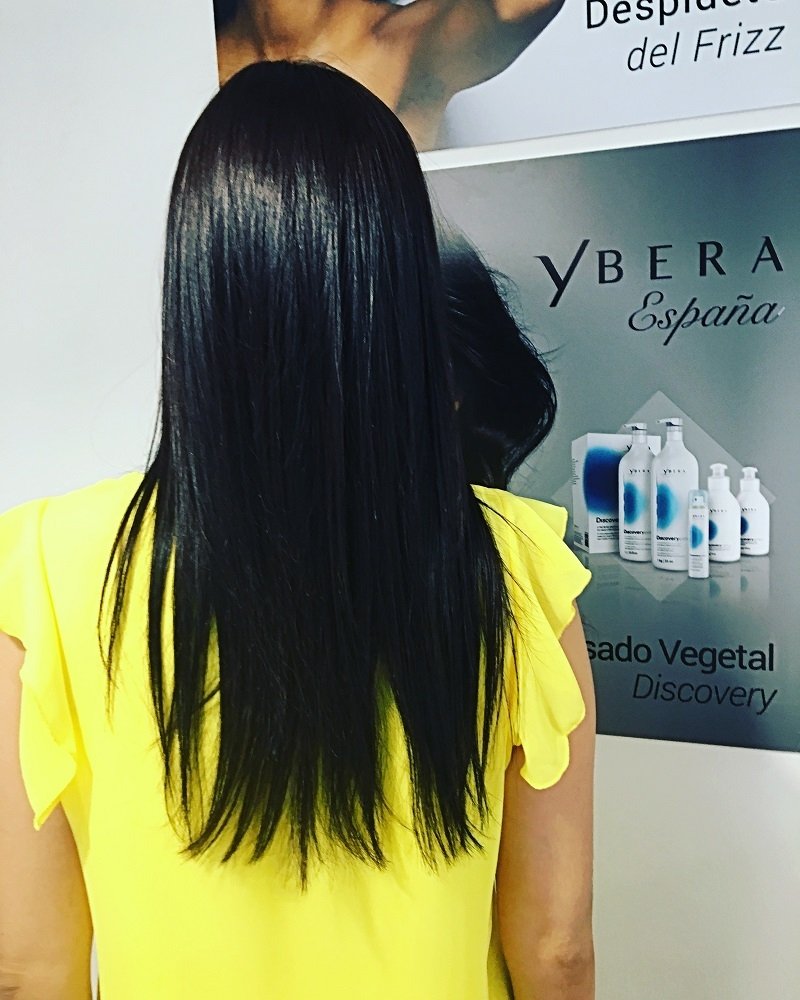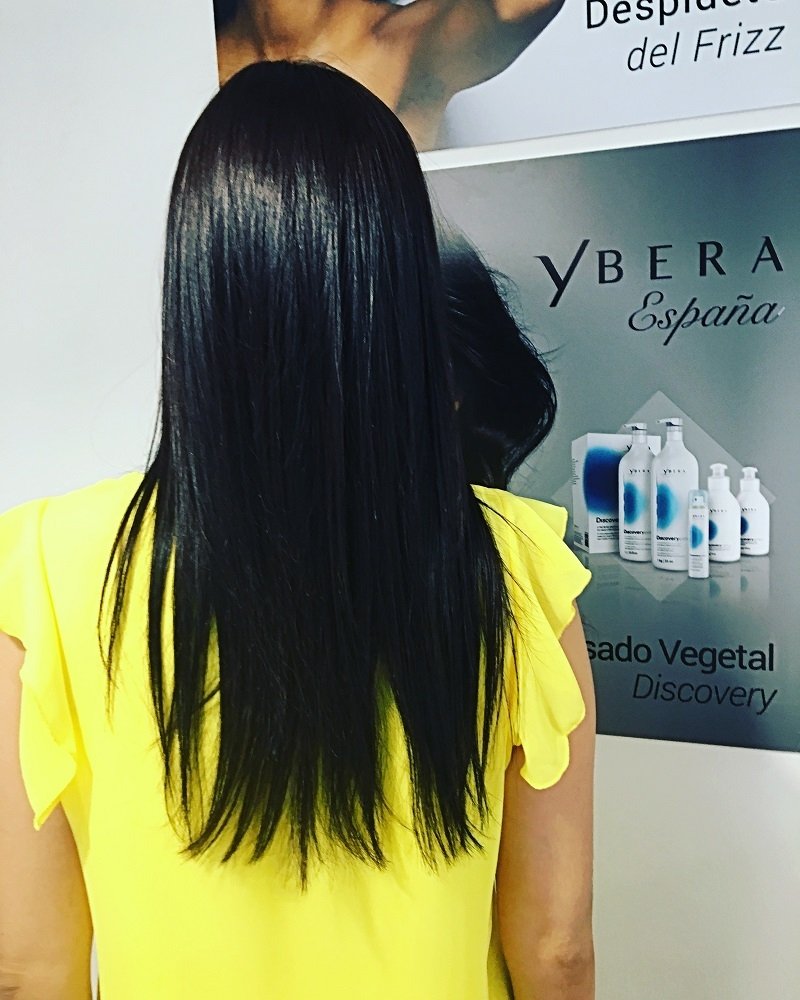 Hello my beauties !! I can say that I have found one of those treatments and hair lines that I have been looking for a long time. The hair cosmetics brand Ybera España, which is also a leading brand in countries like France and Brazil, specializes in capillary reconstruction, rejuvenation and smoothing and hair straightening treatment free of toxics, with the highest technology. Their results are really amazing, I met them some time ago because I was very interested in their images in instagram, you can see here https://www.instagram.com/yberaespana/
Having a strong, healthy hair is the object of many women's desire, capillary health is the key to accelerating hair growth, when our hair is healthy and strong it grows much faster. So today I want to tell you about one of its star treatments that I have done at Yoy Cosmétics hairdressing in Vigo: the hair straightening treatment Discovery of Ybera Spain. In Vigo you can do in Yoy Peluquería a capillary center, specialists in hair recovery and smoothing, are in Calle Placer n 35 https://www.instagram.com/yoy_peluqueria/, which makes personalized treatments, because not all hairs are the same, And every hair has its needs. Although I also leave more info here on the website of Ybera Spain, where you can find all its products and treatments.
So, without further delay I'll talk to you about your smoothed Discovery, which unlike other smoothing does not break the structure of the hair or hair fiber, something that sincerely reassured me a lot when I decided to take the step and make the treatment. The result is shiny, super light hair, soft to the touch, with a mirror shine and with a regenerated structure, even the open tips are sealed. It is a plant treatment formulated with stem cells that can be made all over the world, even pregnant women, girls and people suffering from alopecia, it really is spectacular in girls with afro hair. One of the things I love about this Ybera straightening treatment is that I get a perfect straightening for more than 6 months, so I will not have to use iron, just perform a brushing with the dryer enough for my Hair ready
 Here I leave you the COMPOSITION OF THE LINE:
1 Shampoo Cleans and Cares for 1L: Shampoo with differentiated formula, exclusive triple complex technology (wheat protein, d-panthenol, keratin). In addition to washing the hair prepares it to receive the stem-cell-enhancing sealant of apple trunk.
 
1 1L potentiating sealant: Hair volume reducing product, composed of stem cells of a rare species of Swiss apple, with high regenerative power. Once applied the product acts on the hydrogen layers of the hair, aligning the cuticle from the first application without damaging the hair, thus giving a smooth and uniform appearance.
 
1 Finishing Spray 170 mL: Formulated with protective filters and multifunctional silicones that shield and protect hair color. Seal and define the tips leaving the hair silky and with intense brightness.
 
After the straightening I am using the Renew Oil shampoo and mask from Ybera, which has 12 essential oils, wheat protein and D-Panthenol that leave hair strengthened, shiny and resistant to breakage, in addition the hair is super hydrated.
 I have loved Ybera Spain, because its products are innovative and respectful of the environment. If you want to get the mane you want, I recommend you go through your center in Vigo to have a personalized diagnosis and treatment that meets your needs. Deciros that have a lot of services and treatments and especially for the blondes have an impressive smoothing that also neutralize the color of the hair during the process of smoothing, leaving a spectacular blonde and fleeing the typical blond chicken as I call him 🙂
I would also like to tell you something super important and that I like very much, the treatment is personalized that means that they work by appointment and you have the room just for you, isn't it great ?.
And this is it for today, stay tuned !! I will show you how the hair improves in the coming months with the treatments and the hair care of Ybera Spain and Yoy Peluquería in Vigo. A Kiss By Amanda Chic
A chic kiss;)
[iframe width="560″ height="315″ src="https://www.youtube.com/embed/ZMn7yRFXDe0″ frameborder="0″ allowfullscreen ]