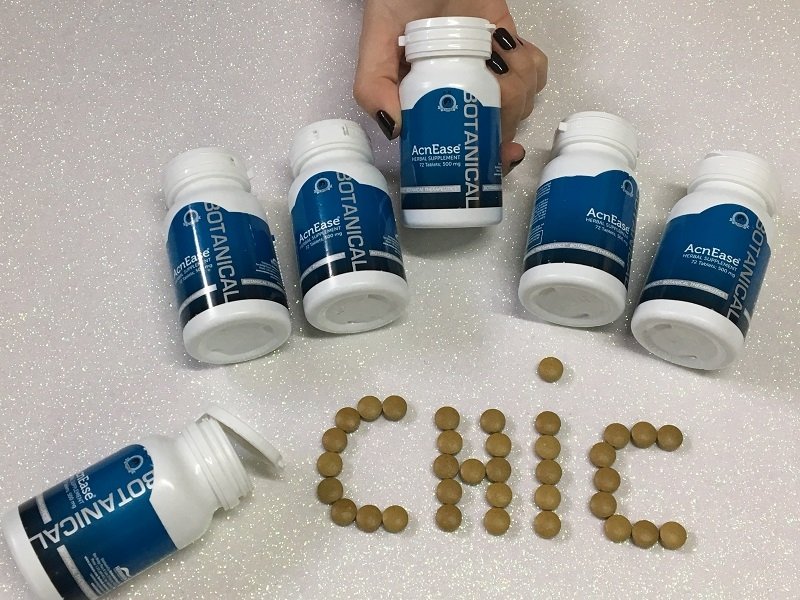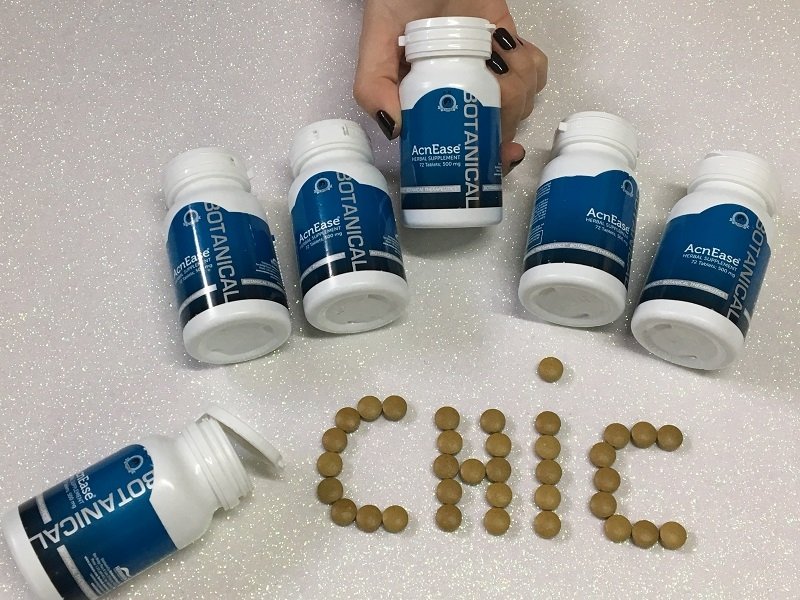 Hello my beauties !! Today I want to tell you about something that can be useful for many of you who like me have acne problems or if you know someone who has acne stay reading, because I'm sure you'll be interested.
When I was a teenager I had quite a lot of acne, I imagine like everyone, but once I started adulthood the problem was still there, and I did not know how to act with it, I tried thousands of creams and treatments and natural remedies, and none worked Of it all or was good enough. A little over a month ago I met this AcneEase brand, I leave the link here in case you want to have a look https://www.acnease.com/. AcnEase is the first clinically proven botanical supplement with a 96% effectiveness to eliminate acne symptoms, its ingredients are natural, and have a lot of products to naturally eliminate any type of acne in both men and women, with A patented combination of herbal extracts of the highest quality.
What seemed impossible, eliminate all those granites and minimize the pores I have achieved thanks to this product in only a week, that you have to be constant and not skip the shots. I liked it a lot because besides noting the softer skin without grains and the most minimized pores, AcnEase markedly improved the appearance of my skin and helps me to prevent the formation of new pimples and pimples.
I recommend you at least do the treatment for a month, but it all depends on your type of acne. If you have doubts I recommend that you contact your web site https://www.acnease.com/ with Dr. Agnes, she and all her team of great professionals will solve all your doubts.
From my point of view AcnEase is a safe and natural acne treatment, without any toxicity. I also find it super reliable because it is clinically tested, it is a safe and effective product, it has a 96% effectiveness and its mixtures are protected with commercial botanical secrets. The results can be seen between a week and 10 days. This product you can use both men and women of different ages shades and skin types. It has no bad effects like sugar, gluten, sugar, phytoestrogens, chemicals. But above all what I like is that I do not dry or irritate my skin and there are no restrictions when it comes to sunbathing. What AcneEase is to break the cycle of acne.
I hope this post helps you, I am happy to be able to find products that really work and to be able to share with you this information that I hope will be useful. A super hug and thanks for being here every day. A chic kiss;)