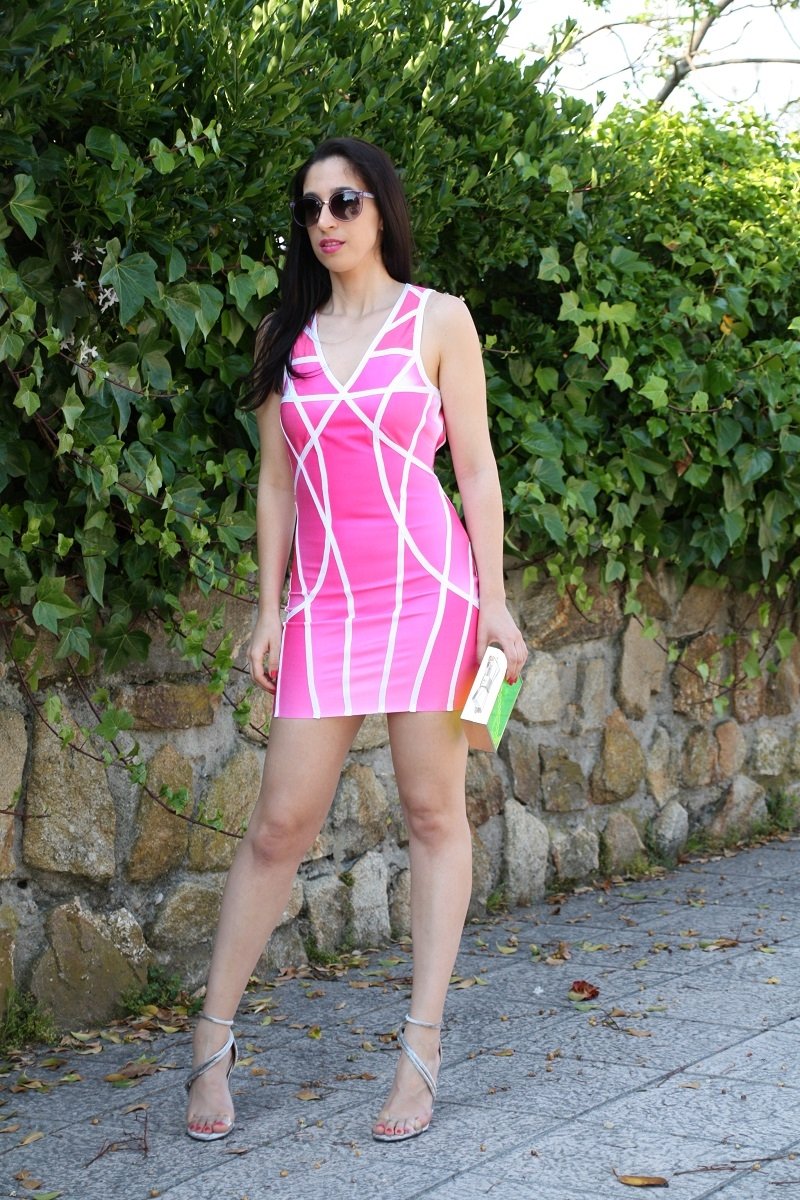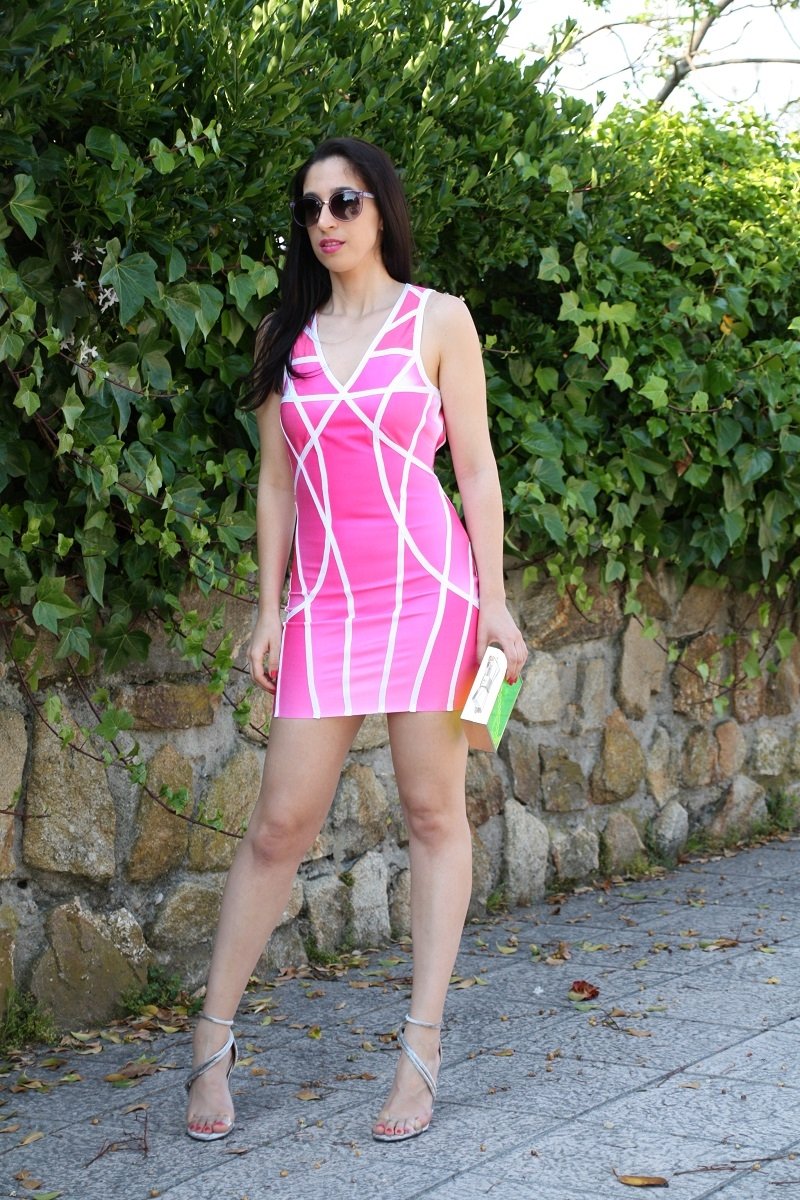 Tricks to dress to look thinner this Spring – Summer
Hello, my beautiful people! Today I bring a special post with a style that you already know that I'm passionate about, and that is that I'm crazy about bandage dresses, I've been showing you different designs for several years and you know I love the Pinkbasis website, so if you're thinking about buying online bandage dresses do not hesitate to go through their website because they have sophisticated and very feminine designs like this original bandage dress that I show you today in pink with v-neck and long above the knee. As you can see I have combined it with a fluorine clutch that I have had for several seasons and with these spectacular gray sandals with a touch of glitter in the heel of Pinkbasis.
I have received several emails this week asking me to write about tricks or tips on how to stylize the figure, so I have encouraged you to leave my top 3 TRICKS TO SEEM MORE THIN AND get more out of the summer clothes, then I leave some of my tips:
– Create a visual effect in the silhouette: and you will say, it's worth Monica, of course yes, guapi! hahaha … very well .. great! To see this is to use the right clothes that will make us look thinner, such as the necklines in the shape of inverted triangle, as they lengthen the neck attracting all the attention to the upper part of the trunk, and making it look more long and stylized. Another clear example would be the halter neckline, which is one of my favorites, draws an S on the bust entering the clavicles and marking chest, which makes the torso look narrower and finer.
– Bodycon dresses or bandage dress like this that reduces centimeters because they have a bandage effect or girdle effect that adjust like a second skin to our body, accentuating the curves and hiding certain areas such as the tummy :), also if you are looking for models with built-in optical trick like this from Pinkbasis better than better. This is the best way to create the famous slim fit effect that also have some jeans that feel luxurious.
– Another option is to wear fit and flare dresses, which are adjusted in the body and baggy in the hips, and to be able to be long over the knee to create an optical effect in which the legs seem longer.
Where to buy online bandage dresses or original bandage dresses
If you are still looking for and capturing the perfect online store where to buy current dresses with a touch of chic … stop being more loss than an octopus in a garage !! and enter already in Pinkbasis, latest trends and incredible prices. And then do not tell me I did not tell you;). Thank you very much for spending a day more for what is your home, you are a love, I love you very much. A hug muyyyy strong virtual and of course … A chic kiss;) by Amanda chic
Photos by CLoé
Sandalias / sandals: Pinkbasis , vestido / dress : Pinkbasis