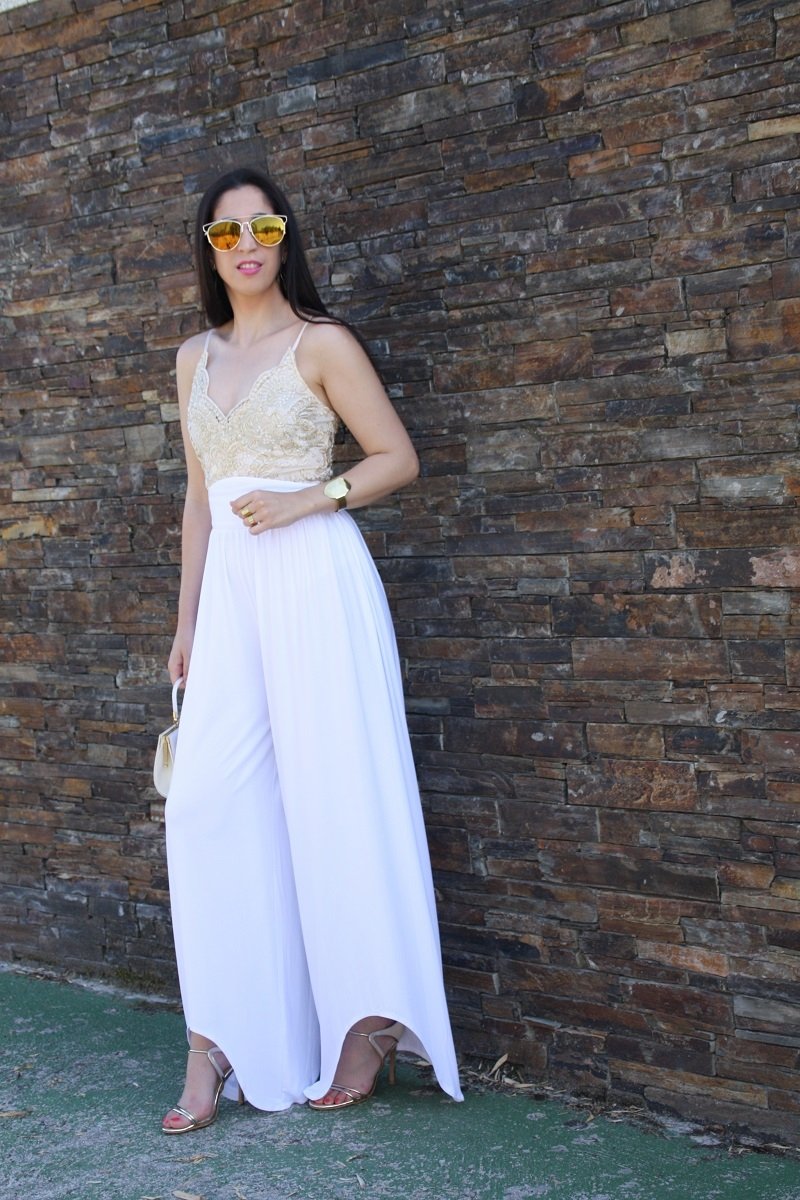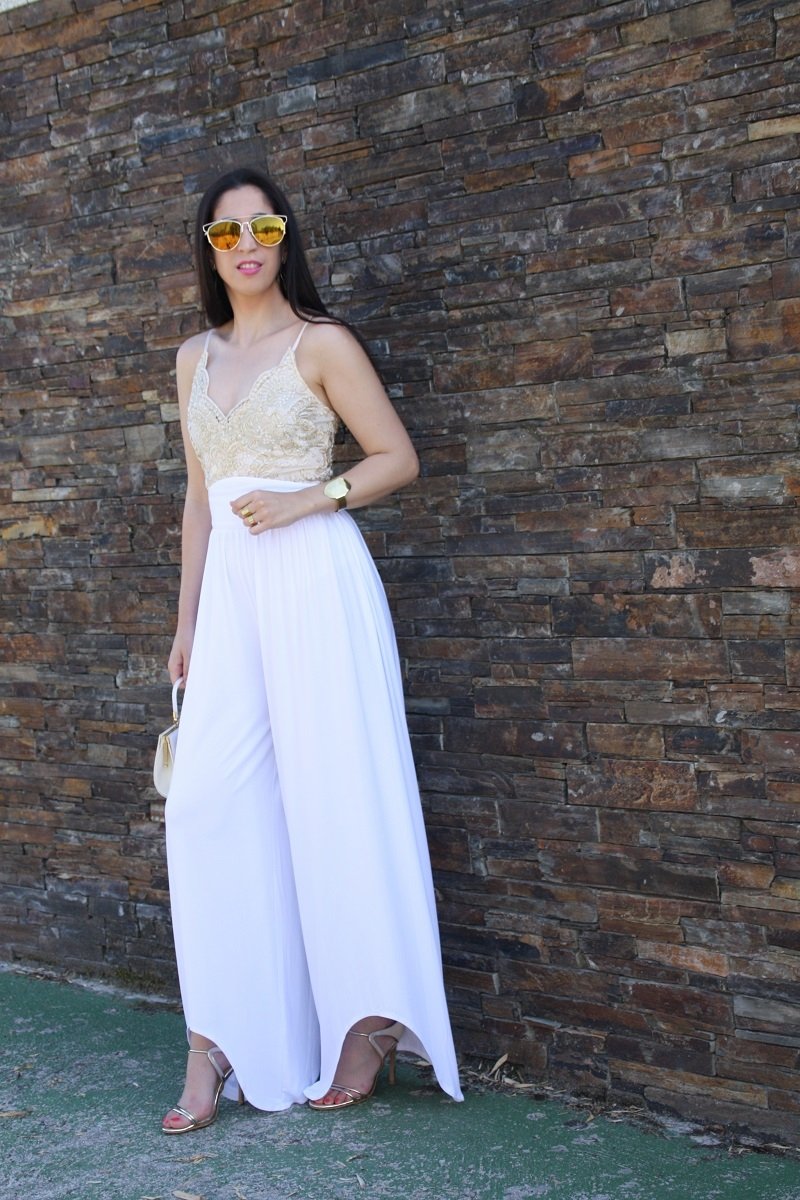 Still do not know what to wear to survive the heat wave?
Hello, my beautiful people! Today I bring you a proposal of look to dress with style in summer during the "heat wave", to face those days without losing a bit of style. In my look today I wear a super cool trousers from Kepaza in white, I love it because it's sueltito so it does not stick to the skin during those days when the heat tightens. As a top this beautiful body brocade trendy hub, golden sandals with a super comfortable heel and jewelry from Pola Zag.
More than 3 tips to dress in style in SUMMER during HEAT WAVE?
Maybe some of these recommendations or tips that I am going to give you below will help you to face the day with comfort:
 – Dress with natural fibers or comfortable garments cotton, silk, linen … those fabrics that have the ability to keep us cool in summer. Look for olympic pants, tops with suspenders or bodies, wide shorts and strapless dresses. And do not forget to wear a shirt or some spare clothing, because sometimes with so much heat we can perspire a little and so we are always cool.
– Comfortable shoes, if you wear a heel as in my look today that is comfortable and does not hurt you. Flat sandals with a jewel or fashion detail are always a good choice, better sandals than sneakers because the foot suffers and also because you have to take sandals these months, because in winter we can not normally wear them because of the low temperatures.
– Wear light colors on your clothes that attract less heat.
– Dressing a hat will give you a fashion touch and will protect you from heat stroke or sunstroke.
– Use cool and soft perfumes.
Well and this is all for today, I hope you liked this post, and to help you when dressing in those days when the heat tightens and in the summer heat waves. See you soon. A chic kiss;) by Amanda chic
Photos by Asun
Pantalón / pants: kepaza: joyas / jewels :pola zag, body : trendy hub
[iframe width="560″ height="315″ src="https://www.youtube.com/embed/Cfw8aZNWYMk" frameborder="0″ allow="autoplay; encrypted-media" allowfullscreen ]