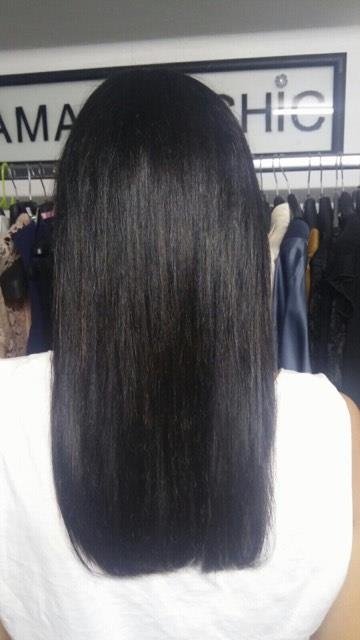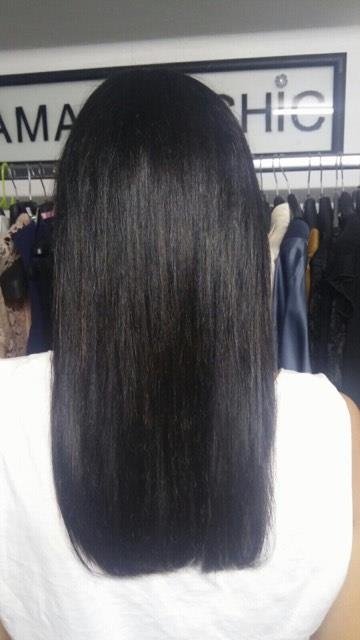 Products: Harmony life , Hair Jazz
Revitalizing duo : Harmony life Hair Jazz
Hello beautiful people !!
Having a hair strong and healthy is the object of desire of many women. Today I want to tell you about the products from Harmony Life, specifically its line Hair Jazz, which I've started testing today, and  it tells that accelerate hair growth. I'll talk a little today of the products , and within two months (approximately 6 to 8 weeks) , I will show you the results, here I leave  you a photo with the length of my hair today, so then you may easily compare yourselves how it works.
Treatment consists of several products:
– Hair Jazz shampoo that I apply to damp scalp massaging gently and giving a super relaxing to all hair massage.
– After the shampoo I use the conditioner or mask Hair Jazz (I'll go alternating this second step along the treatment performed), both apply from the middle to the ends, and let act about 3 to 5 minutes (I take to exfoliate the skin while I leave act).
– And finally after shampoo and conditioner (or mask) I use lotion growth this I apply it by spraying it onto the scalp and massaging gently for 1 minute or two. This lotion is left on the hair, never rinse. After this I dry my hair normally.
This treatment will be combined with several more products: vitamins for hair growth and revitalizing duo. I hope you like this hair jazz review , you can find the hair jazz amazon in the amazon store, cause the hair jazz results are amazing.
And that's all for today, Stay tuned for more !! I will show you the results. A besiño By Amanda Chic
A chic kiss;)