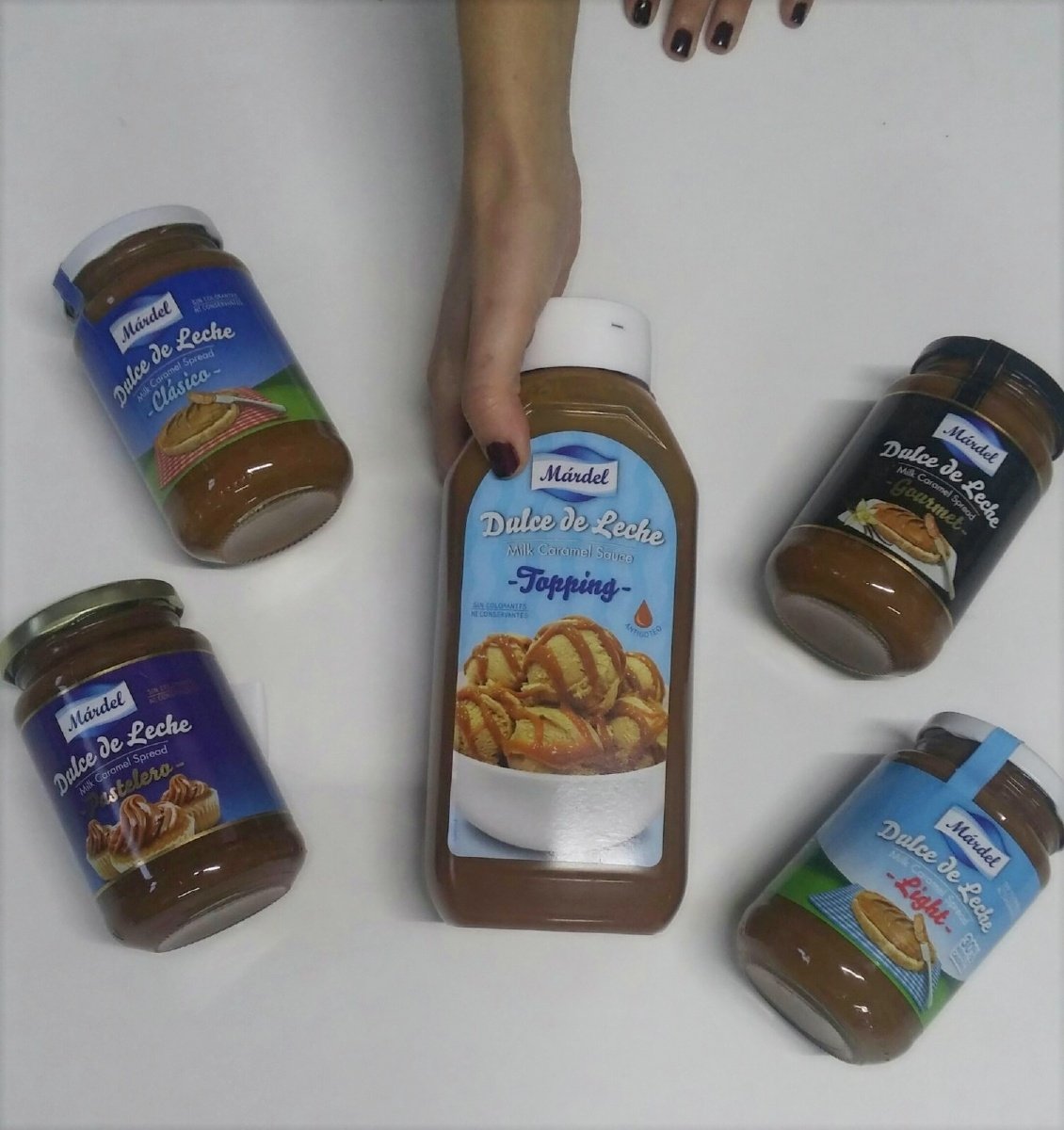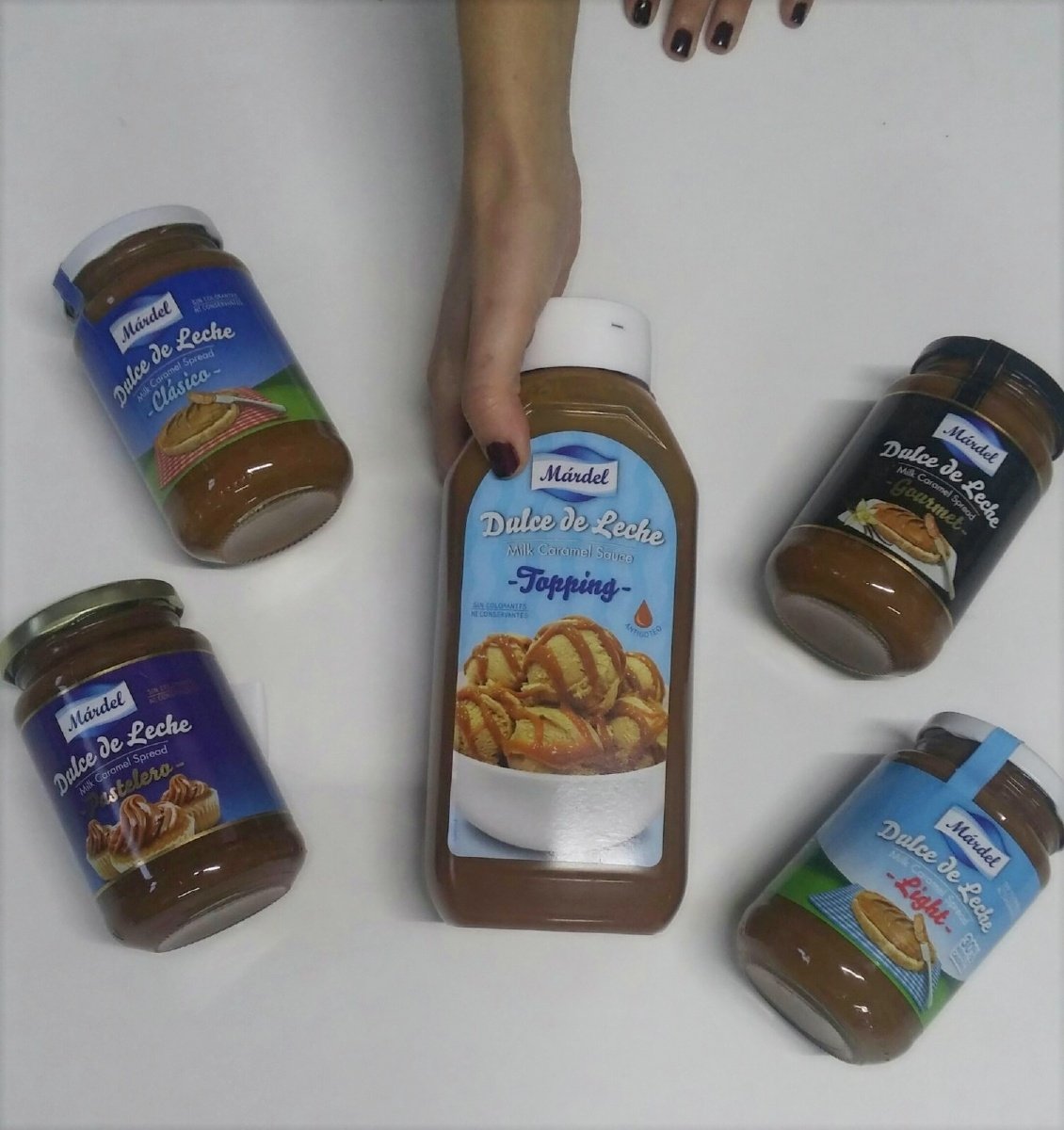 There are things that remind me of childhood inevitably, and one of them is dulce de leche. I do not know if I have ever said it but the dulce de leche is part of my childhood, it was my favorite dessert. Well today I want to tell you about Dulce de Leche Mardel, one of the best milk candy I have ever tasted and that has a great variety of innovative products to accompany with desserts, toast etc. In its website http://www.dulcedelechemardel.com/es/, you have a section of recipes that you can browse to get ideas.
I love dulce de leche, it gives a lot of play to create a lot of dishes, recently I have tried it with the typical goat roll salad, changing the strawberry jam for Mardel dulce de leche to make a contrast of flavors Ricochet 🙂 There is no better plan for a Sunday afternoon than a creative moment enjoying the family creating funny recipes with dulce de Leche. These are the products that I have tried, although besides dulce de leche in Mardel you can find other products like Alfajores, crepes, panetones … – Gourmet Dulce de leche: a soft and creamy dulce de leche without coloring or preservatives. Made with the traditional recipe and a touch of vanilla.
 – Dulce de leche Classic: Ideal to accompany fruits, puddings, waffles, toast, yogurts, desserts and crepes …. I can think of a lot of recipes
– Dulce de leche light: this is my favorite, has 30% less calories than the classic dulce de leche, is unctuous, has a touch of vanilla aroma and do not think that because it is light you lose in flavor, it has a very Intense and authentic.
– Dulce de leche Pastry: it has a firm consistency and good cut, I use it for the filling and decoration of desserts, not even one is left on the table! And I have some very sweet friends lol 🙂
– Dulce de leche topping: Ideal for salsear ice creams, crepes, waffles, cakes and desserts …  
Good and this is everything, my story with Dulce de leche and my childhood, and you ….do you have some flavor that reminds you of some stage of your lives? A chic kiss 😉 By Amanda chic
[iframe width="560″ height="315″ src="https://www.youtube.com/embed/xNinscjNvqA" frameborder="0″ allowfullscreen ]