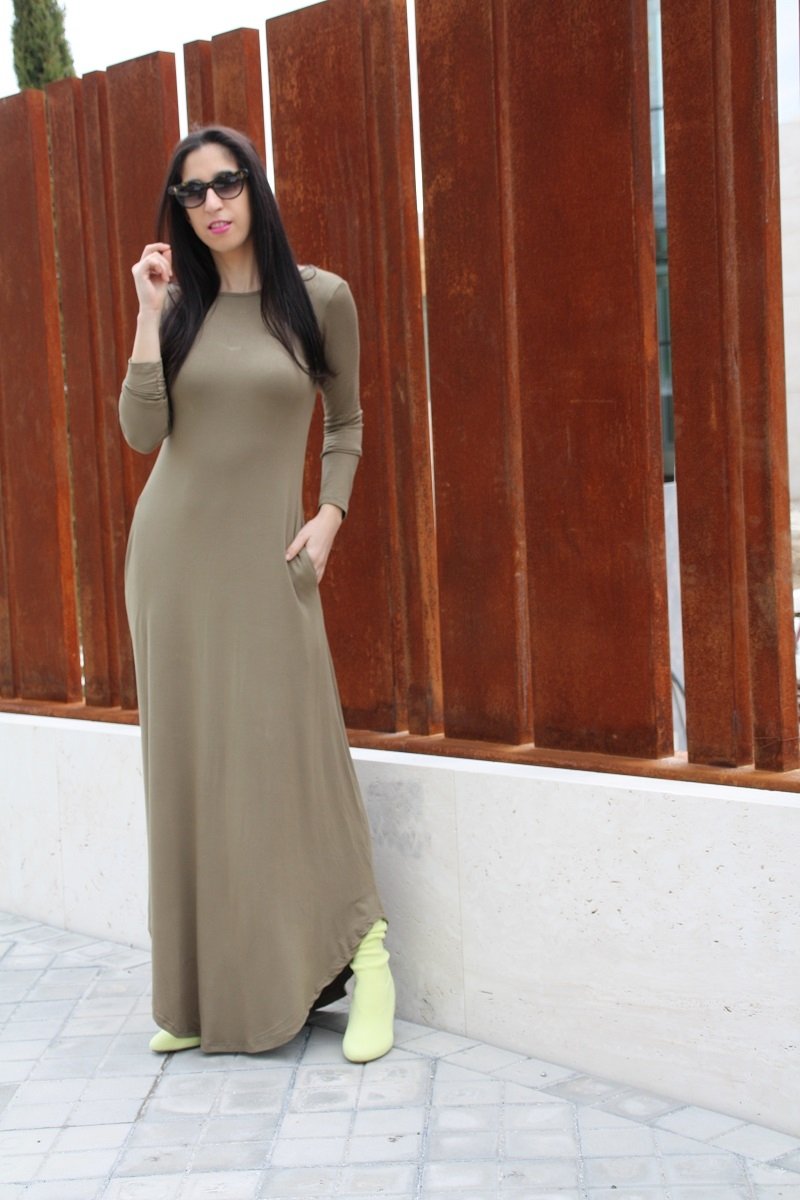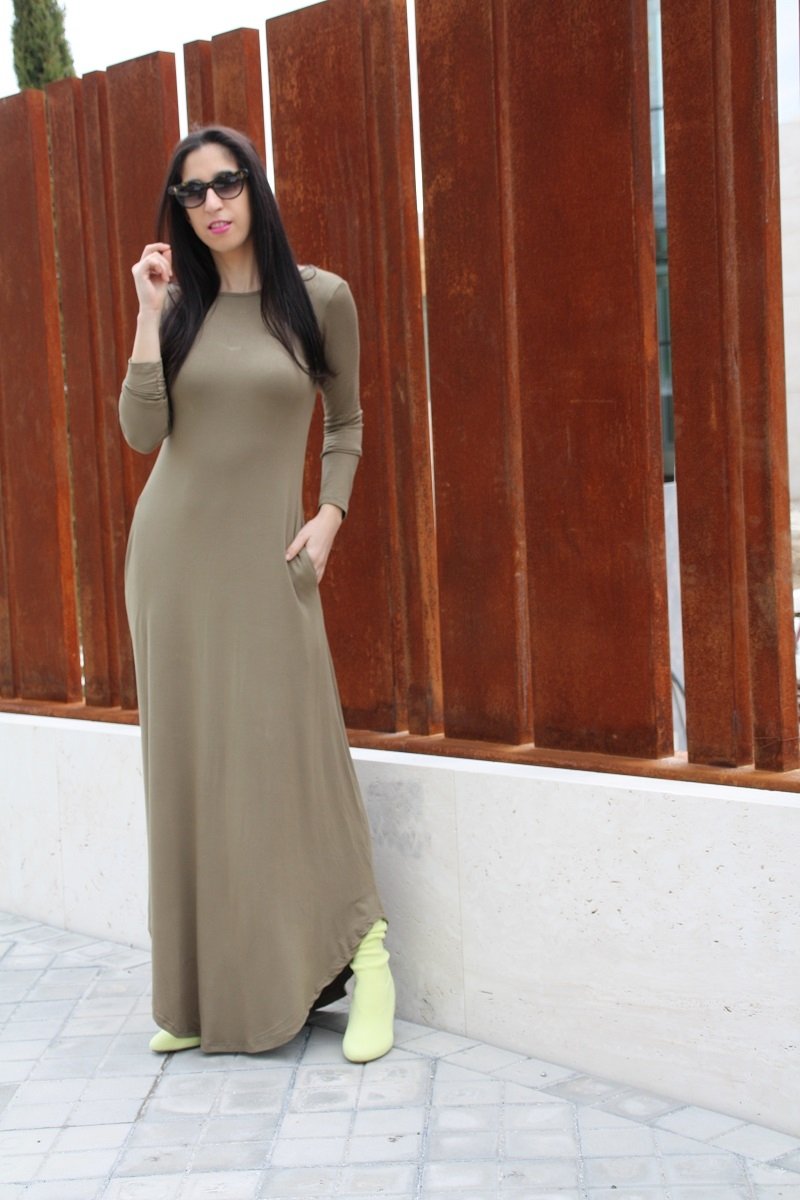 How to wear a long sleeve dress
Hello, my beautiful people! I do not know if it will have happened a thousand times: to fall in love a lot with a particular item, and when you finally find it and see its price and you say oh no! It totally leaves my budget. Well this does not happen with Lookbook store, because in this online store you can find trendy clothes and the latest news at incredible prices. Many have asked me about my lookbook store reviews, well I have to say that it is a great store, where to find clothes for almost any occasion, from party or ceremony, a casual look, or something more chic and sophisticated.
This long dress with pockets in military green is super comfortable and stylish, I have combined it with a sock boots over the knee of Amiclubwear. You already know that I love this style of dresses with pockets, because they are super practical to be able to leave the bag in the closet and keep the phone and the lip gloss in the pockets, after all every time the comfort prevails in our lives , and every time these different designs of dresses with pocket are seen even more in the events of red carpet, I believe that if they are there it is because they mark the difference :).
Dress with pockets that every woman wants in her wardrobe
This Lookbook store dress with a romantic and bohemian look can be perfect for this spring 2018, one of those dresses that any woman would want to have in her closet. I hope you liked my lookbook store reviews. You can find more looks from the store here and here. See you in the next post. Hopefully, the weather gives us a truce in galllegas lands and very soon I will be able to show you all the innovations that have arrived at the office. There are spectacular and super versatile garments !! .A chic kiss;) by Amanda chic
Photos by Cloé
Maxi vestido / Maxi dress: Lookbook store ,botas / boots : Amiclubwear