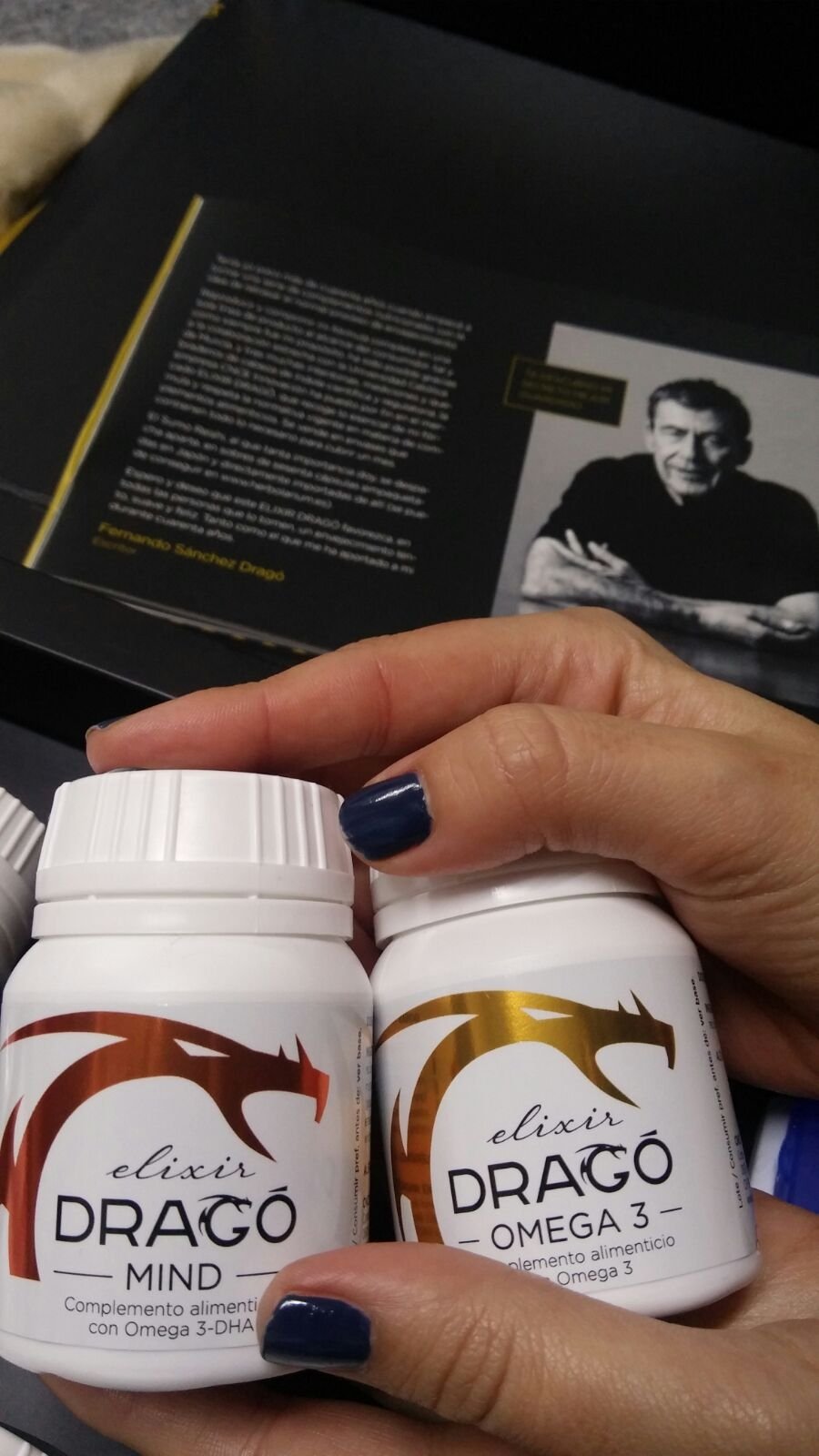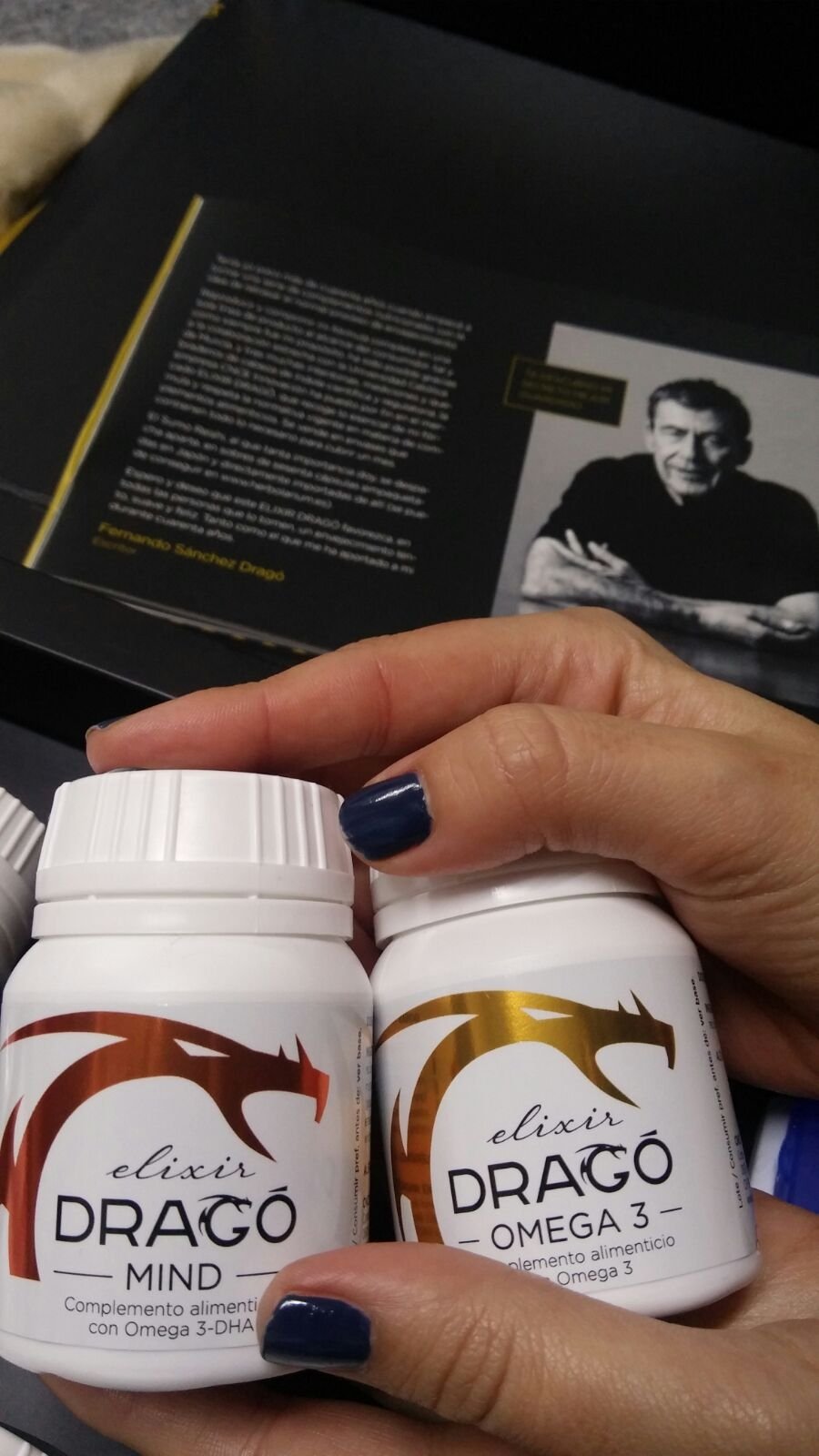 Hello Beauties !! Today I want to tell you about Elixir Dragó, for those who do not know it, it is a new concept of anti-aging food supplements for men and women, composed of 8 nutraceúticos of natural origin that contribute a lot of benefits to the body and delay aging, Is approved in Europe and registered in Spain.  These 8 complements have established schedules to obtain maximum efficiency in the organic biosystem. I tell you a little about what each of them is:
   – ART: delays joint degeneration, stimulating the formation and repair of cartilage and helps maintain its elasticity reducing inflammation and joint pain.
– MIND: is a food supplement of anti-aging cerebral activity (neuro-aging).
– MET is a nutraceutical with metabolic influence that improves physical performance by delaying the onset of fatigue, increasing exercise intensity and work pace while helping to improve alertness, concentration and memory. It helps to decrease the time needed to get to sleep, improves liver function and stimulates the appetite naturally
. – OMEGA 3: perfect for maintaining normal blood triglyceride levels. – POLIMIN maintains the essential vitamins to ensure the maintenance of a normal metabolism, protecting cells against oxidative damage, favoring the normal functioning of the immune system and maintaining muscles, bones and teeth under normal conditions.
– POLIVIT: Improves vitamin status and metabolism – SABAL is a nutritional supplement of hormonal action, perfect to strengthen the thyroid gland, balance the metabolism, stimulate the appetite and aid digestion. It has become famous for its uses in hair restoration and as a nutritional tonic. -SYMBIOTIC is a nutritional supplement that combines probiotics and prebiotics, which improve intestinal flora and positively impact health
. Did you know this anti aging method? See you in the next post. A Kiss by Amanda Chic. A chic kiss;)