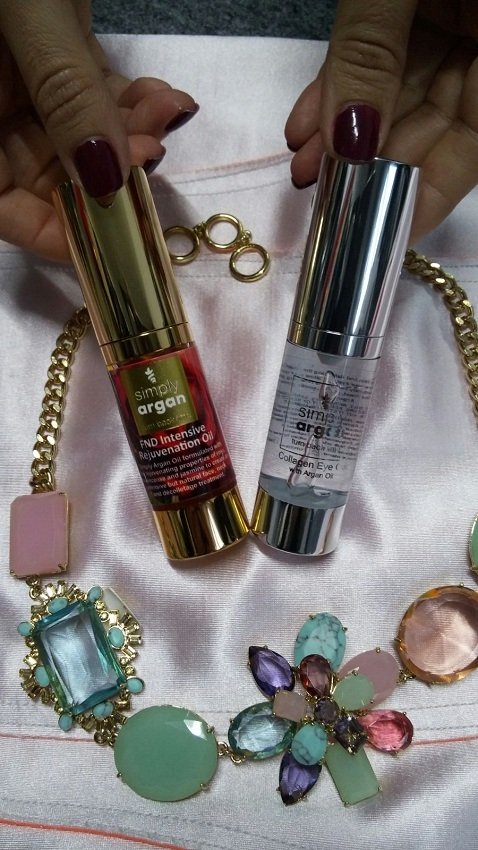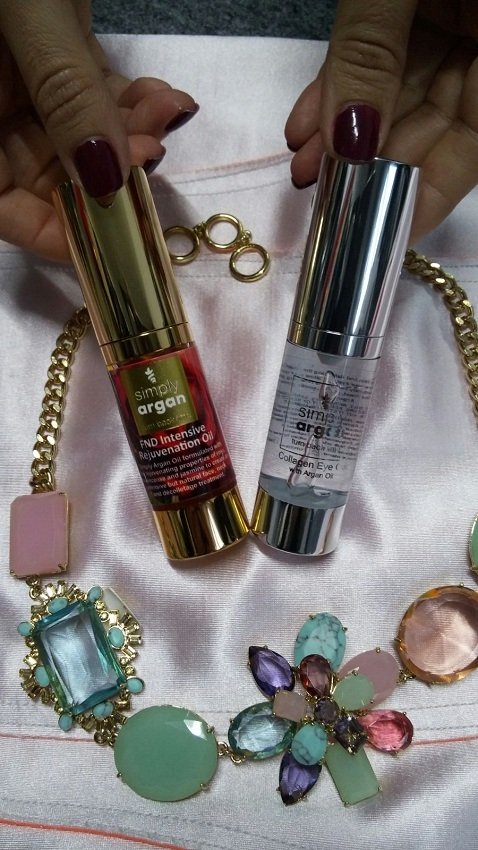 Products http://www.simplyarganoilshop.com/
 Hello beauty people !! I do not know if you will agree with me, but having great skin often takes time:  beauty rituals and daily routines to ensure that the skin is radiant, hydrated and luminous. the health of our skin.
Well, some months that I talked about Simply Argan, a cosmetic brand that I really like, because it simplifies the daily task of caring the skin. Their products are super soft and very easy to apply and remove. Today I want to talk a little about some new products from Simply Argan what i love:
– Simply and Argan Argan Collagen Eye Gel: Perfect to care for the eye area, rich in vitamins and antioxidants, improving the whole area.
– Simply Argan face mask with argan oil: rejuvenating face mask. It is very easy to apply and result, and the results are amazing. The skin is much clean, and with a feeling of great freshness.
– Simply argan oil fnd intensive rejuvenation: a pink rejuvenating oil with an astringent effect.
– Coffee and Argan Oil Scrub With Coconut Oil and Vanilla: an exfoliant with coconut and vanilla, it smells great and leaves the skin soft. I have noticed that greatly improves some problems like stretch marks or cellulite, and eliminate dry skin. Exfoliate the skin is very important.
I hope you enjoyed this post, and that perhaps you may find some product that will go great for your daily beauty rituals. A hug by Amanda Chic. A chic kiss;)
[iframe width="560″ height="315″ src="https://www.youtube.com/embed/-gLUW_PI8tI" frameborder="0″ allowfullscreen ]