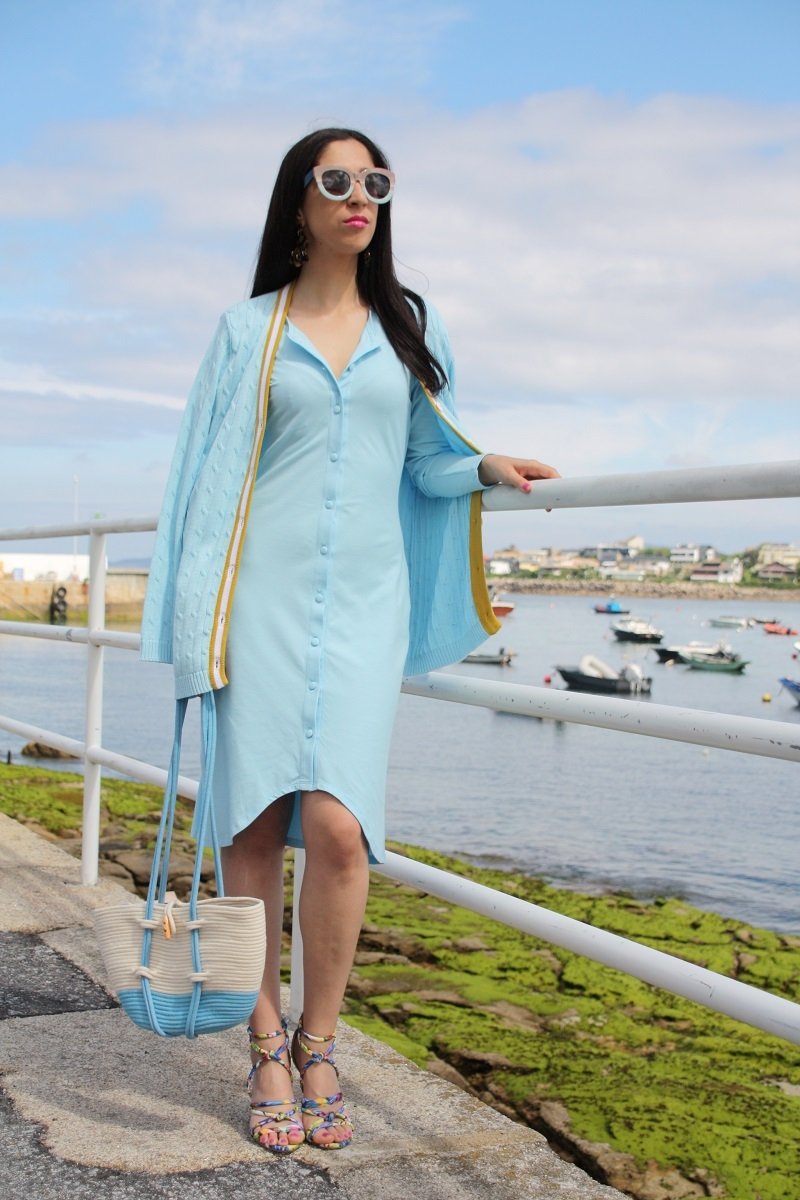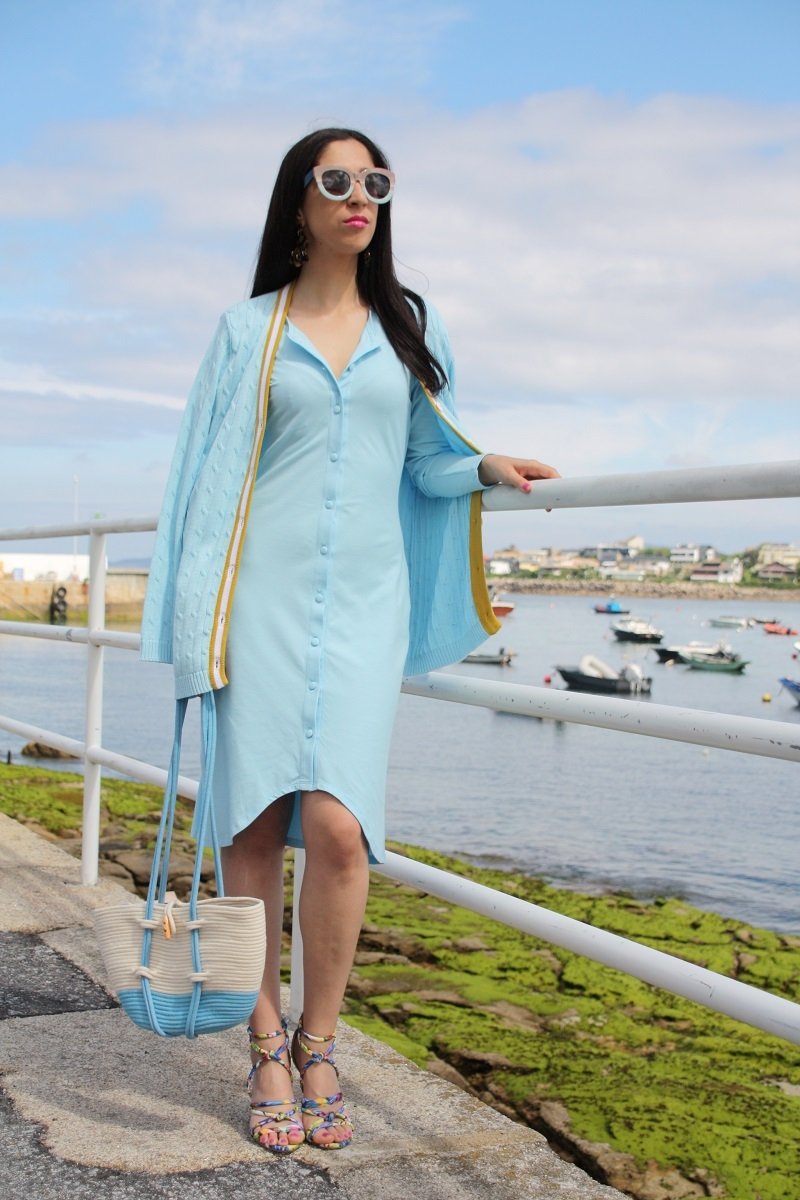 The summer dress that you need
Hello, my beautiful people! I love the summer, the sunsets on the beach .. so, today's chapter we started with a discovery, the perfect dress for this summer that conceals everything, and is that this dress Kepaza Denisse model of cotton with a super soft fabric and a cardigan style cut, stylize the figure.
The jacket is from the signature Birdigan, which I have very clear that is here to stay because they have clothes with a current design of high quality, like this beautiful jacket perfect for those days of summer in which it refreshes, here in Galicia it is certainly all A must when it refreshes in the late afternoon.
As for the accessories I wear summer sandals with floral print and this beautiful handbag made in an artisan way by the firm Palmito, an accessory brand born in the sunny south of Spain. Palmito is inspired by nature, colors, shapes and so models as ideal as this one that I show you today with an original touch in blue, an eco design and a piece of quality that will undoubtedly become one of my must have this summer.
The perfect looks for cool summer days
When choosing the clothes that best suit us, the key is in the game of proportions of the garment that can do (and much) to get our best figure, stylizing the silhouette, like this wonderful design that brings out the best in any woman. I am one of those who personally think that we must strengthen our strengths and disguise certain parts of our body (disguise tummy, tighten arms, stylize legs, reduce hips). It is also super loving and perfect for those looks for cool summer days.
And you have already given with your looks for the summer? I hope you liked this proposal. A chic kiss;) by Amanda chic
a
vestido / dress : kepaza: chaqueta/ jacket: Birdigan , bolso / bag: Palmito, pendientes/ earings: Alexandrine paris
[iframe width="560″ height="315″ src="https://www.youtube.com/embed/zOirDBQ-CIw" frameborder="0″ allow="autoplay; encrypted-media" allowfullscreen ]