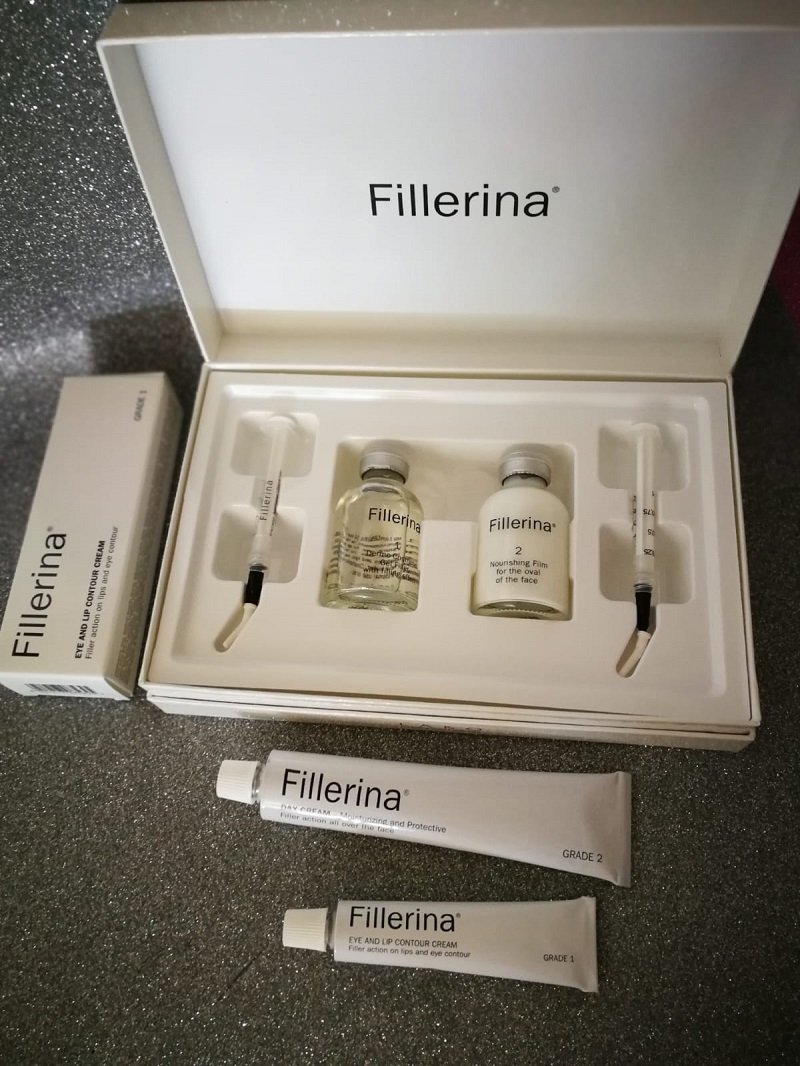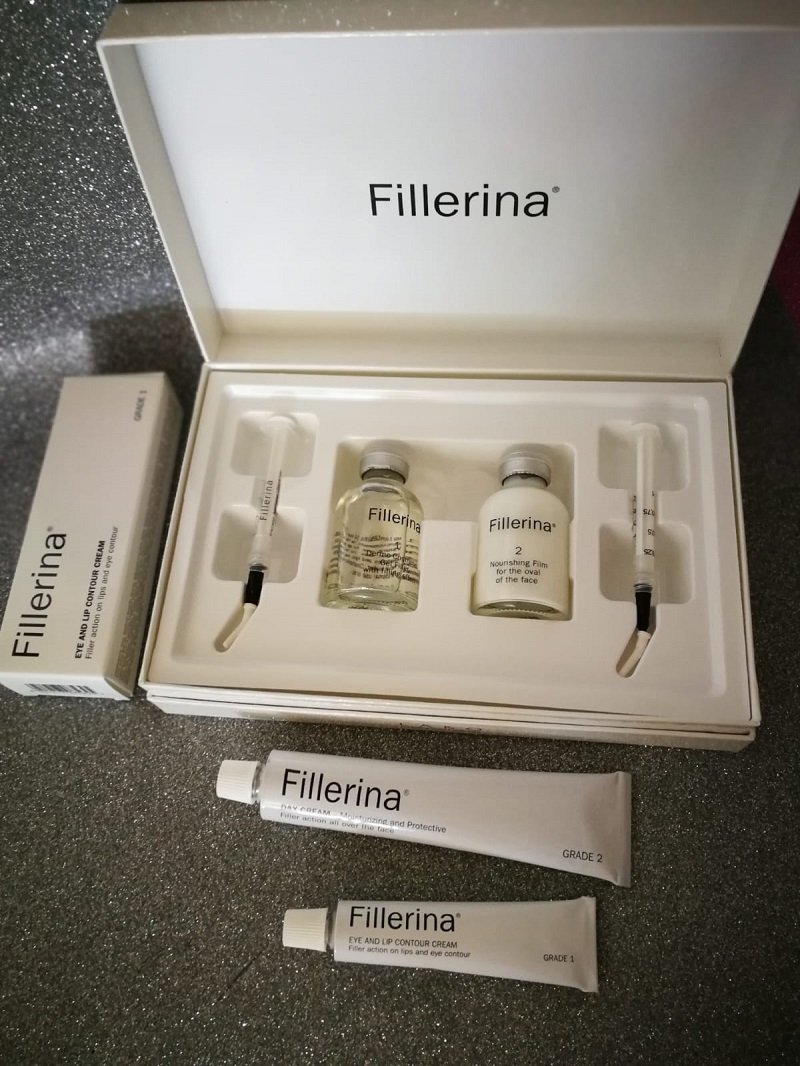 Fillerina the alternative to injections of hyaluronic acid
Hello, my beautiful people! Today I want to tell you about a product that has left me pleasantly surprised and that I think may be the alternative to injections of hyaluronic acid: Fillerina's instant wrinkle filler. I tell you, I have been using this grade 1 antiage treatment and I must say that the lines of expression have disappeared. This innovative dermo cosmetic product has 5 types of hyaluronic acid that fill the skin in those fateful areas jejeje and gives volume at the molecular level to give the skin of both the face and lips a youthful, healthy and in the case of the lips as I tell you a lot of volume.
Wrinkle filler reviews by Fillerina
Fillerina has been one of the great discoveries of this season, a perfect treatment to perform at home comfortably that reduces wrinkles and expression lines in about 14 days, the changes are visible every day. The treatment also brings creams, as a luxury complement to use while you are doing it to be able to maintain the results.
This Swiss brand of Labosuisse really fulfills not only its promises, but it is a source of youth and the key to having a radiant skin. I recommend doing it at night, because the effects multiply and the next morning you wake up with radiant skin, full, smooth and with a youthful appearance.
And you will ask is it the same product for everyone, because not every skin has a need and at each age we need to contribute different things, there are 5 different types of concentrates: grade 1, grade 2 … so up to grade 5. All of them perfect for face and neckline.
I recommend this treatment a hundred percent, also with the lips and the eye area the result is spectacular.
It is very important to take a healthy diet so that our body works well, and with our skin the same thing happens, it has needs and we must nourish it and take care of it as it deserves, always with the best products without skimping on it, since the skin is our best letter of introduction as I always tell you.
I hope you liked today's post, have you tried it? Have you ever heard about Fillerina? See you in the next post. A chic kiss;) by Amanda chic
[iframe width="560″ height="315″ src="https://www.youtube.com/embed/wMVlWXwmjl8″ frameborder="0″ allow="autoplay; encrypted-media" allowfullscreen ] [iframe width="560″ height="315″ src="https://www.youtube.com/embed/y_cIn9U251Y" frameborder="0″ allow="autoplay; encrypted-media" allowfullscreen ]