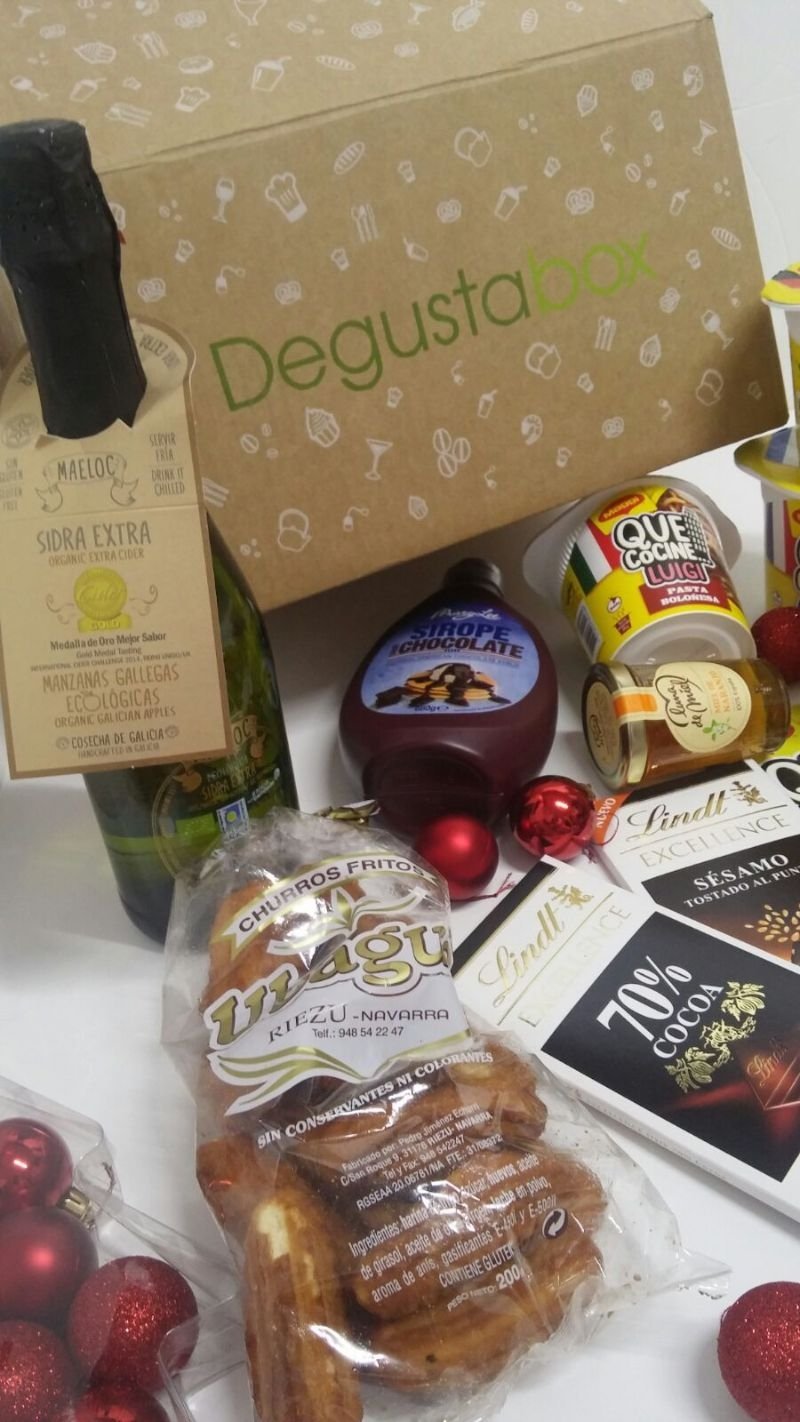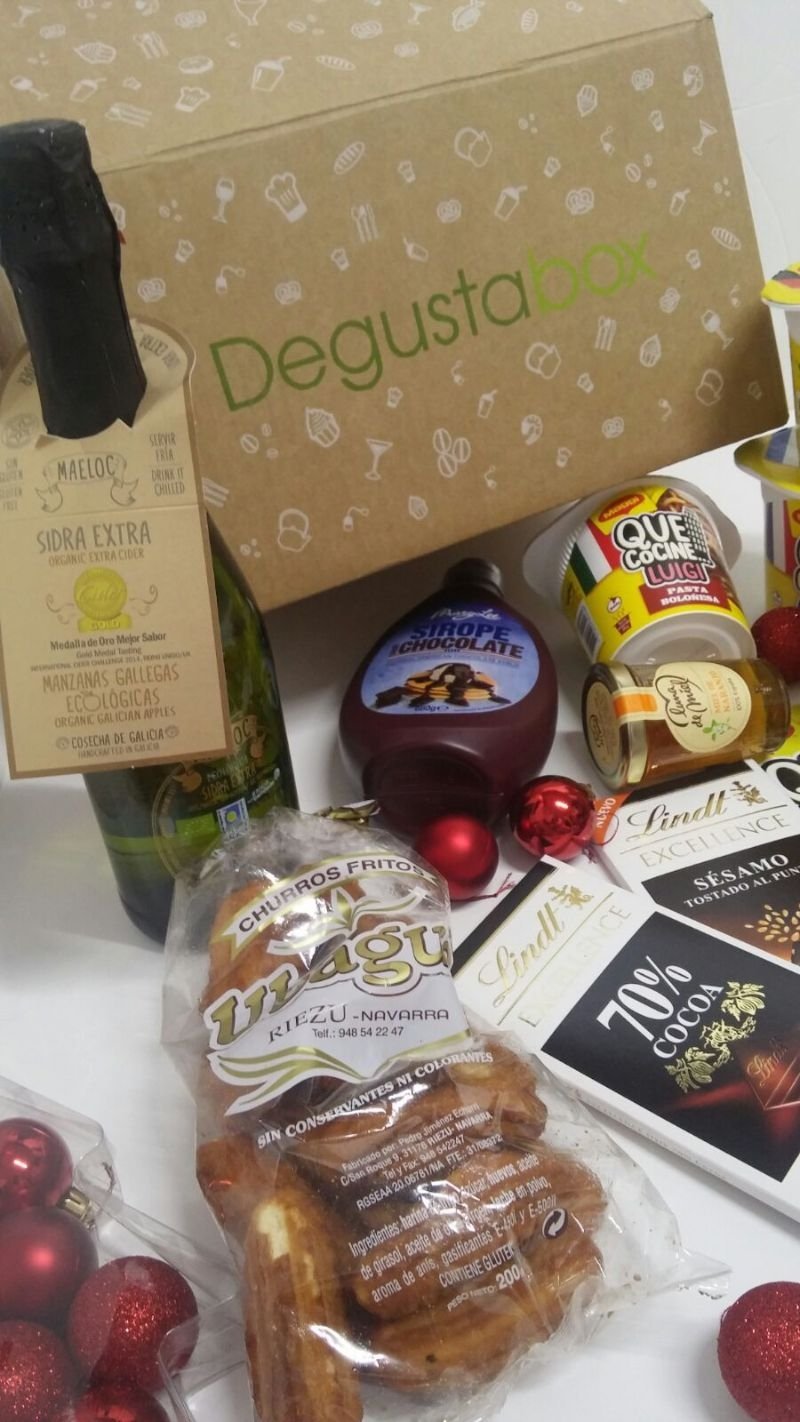 Degustabox: http://bit.ly/BoxDB1
 Hello my chics !! Christmas is already here and like every month a new Degusta Box has arrived, this time the one of December, very complete to celebrate these holidays proving the latest innovations of the market. Do not forget the discount code F612D that you can enjoy in all your orders thanks to Degustabox. Now I tell you everything that has come to me in the box of the month of December:
– Sidra Bellini from Maeloc, an organic cider made with apples from my land Galicia. Delicious and great to toast with friends and family on these special dates.
– Luna de Miel, 100% Spanish honey with different flavors, in my case It's the orange flavor, and I love to take it with a toast at breakfast, it is super healthy and delicious 🙂
– Rosquillas Ubagua, are artisans, natural and very healthy, they have neither coloring nor preservatives, I have tried them next to the following products …
– The chocolate syrup of Mary Lee, a pleasure for the senses, if you like chocolate, I accompany you with the churros, but also would be good with some pancakes, a banana or strawberries. I really like chocolate fruit.
– Chicken breast cooked in Campofrío can, has no preservatives and is high in protein and low in fat. I accompany it with salads or a hot plate.
-The Nocisticks a sweet snack perfect for any time of day, with that delicious flavor that has the nocilla.
– 4 Maggi products from the Que Cocine range … they are great, they are ready in 5 minutes in the micro, while you devote your time to what you want. I recommend it for those days that are a thousand.
– Pink salt of the Himalayas, perfect for meat and fish. I have put it to the chicken breasts once ready, and I like the taste, it is very soft, in addition it has many good properties for health.
Happy Holidays!! And a super hug. See you next month with a new Degusta Box, always discovering the best brands in the market and all the news. A chic kiss;)
[iframe width="560″ height="315″ src="https://www.youtube.com/embed/uKoyuBKB1DI" frameborder="0″ allowfullscreen ]