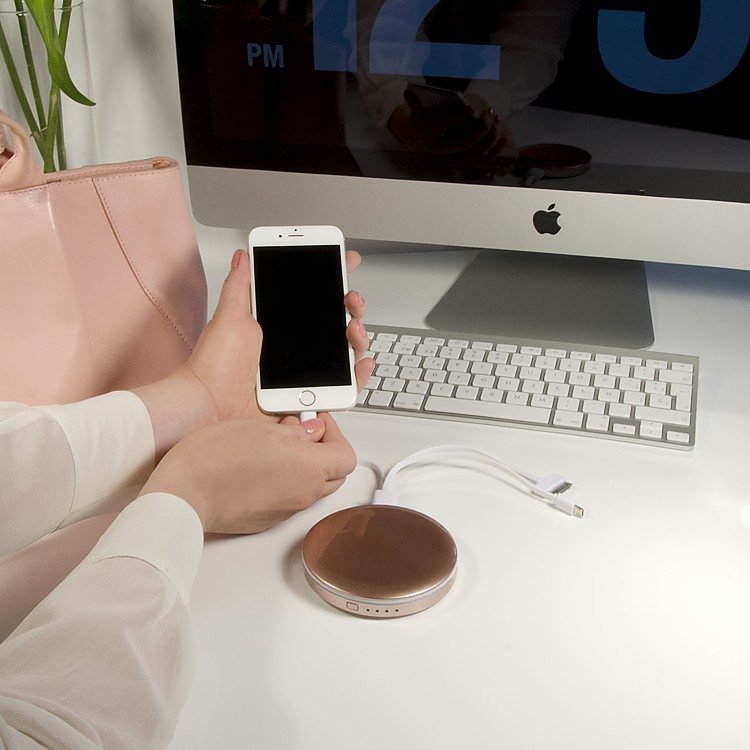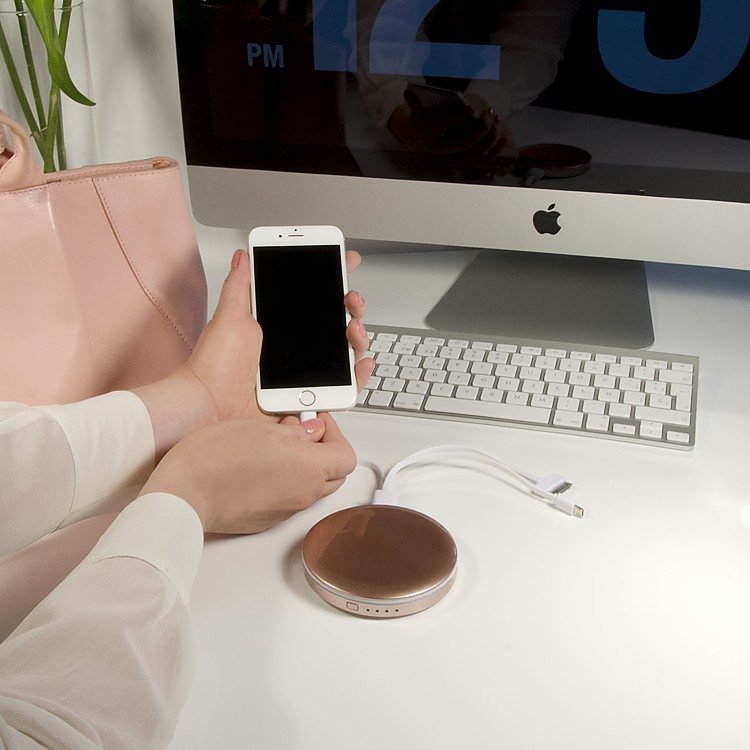 power bank mirror: Curiosite
Hello my Chics! Today I wanted to show you one of my essentials in my daily life, the portable charger or power bank, but not any charger, but the most chic charger in the market. What do you think about it? This charger can be found on the website http://www.curiosite.es/along with a lot of gadgets and original gifts.
This portable charger with pearl mirror is always in my bag, it is the perfect accessory, because in addition to not staying disconnected has a compact mirror with built-in led light to easily touch your makeup or lipstick at any time, even in the dark. It is compatible with Iphone and Ipad, android devices and any other USB device using the cable that comes included and it has three connections: micro USB, for iPhone 5 and 6 and for iPhone 4 and earlier versions.
I think the plugs will go down in history (for mobile chargers), running out of battery becomes a problem because of the heavy dependence we have on the mobile. We use it personally, for work, to be informed … and it is imperative that our phone is always charged. This Mirror Charger can be a super chic gift and very useful for any girl, it is something practical so you do not miss a bit the style 😉 jjejeje, also is about Valentine, and many ask me to gift my girl, So I leave this option.
 A chic kiss;) by Amanda chic
[iframe width="560″ height="315″ src="https://www.youtube.com/embed/ZjPCmu-XdFg" frameborder="0″ allowfullscreen ]