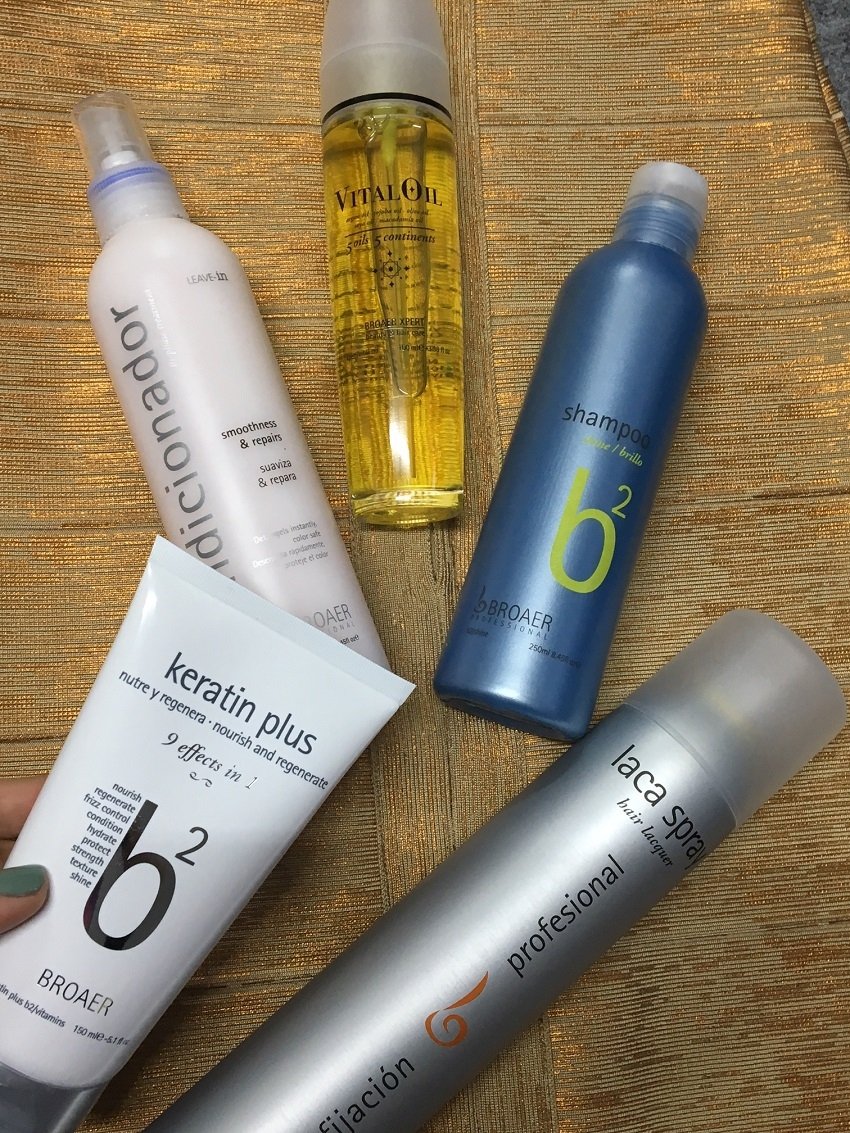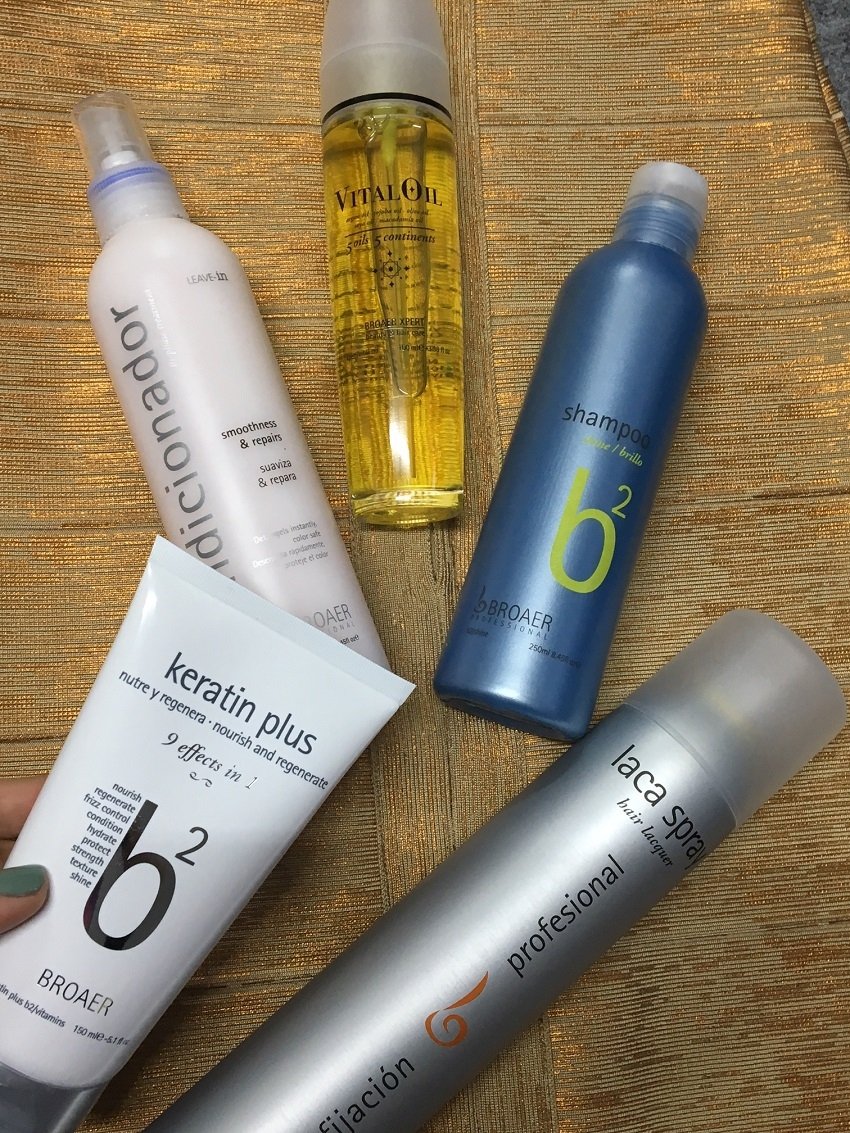 Products http://www.broaer.es/
 Hello, beauties !! Today I want to tell you about Broaer a hair cosmetics company with international vision and more than 50 years in the market, which has a wide range of cosmetics to have a strong, healthy and shiny hair.
I leave you a selection of the products that I have been testing and that I love:
– Vita oil: an elixir of beauty for hair that can also be used on the skin, it has 5 oils (argan, jojoba, olive, macadamia and soy). When you have super dry hair for the excesses of the iron is perfect to moisturize and repair it in depth, leaves an extraordinary shine, has a super pleasant smell and leaves no residue.
– Global lacquer Styling, it has an extra strong fixation, which leaves the hair with a natural look, with flexibility, a lot of brightness and softness.
– Biphasic conditioner: repairs and nourishes hair punctured by heat and gives a lot of shine.
– Shine shampoo: I love its smell! Gives flexibility to the hair and lets me comb it easily. The result is hair with a spectacular sheen.
Do you know Broaer? I loved the experience and how my hair was after using their products. See you in the next beauty post. A chic kiss;)