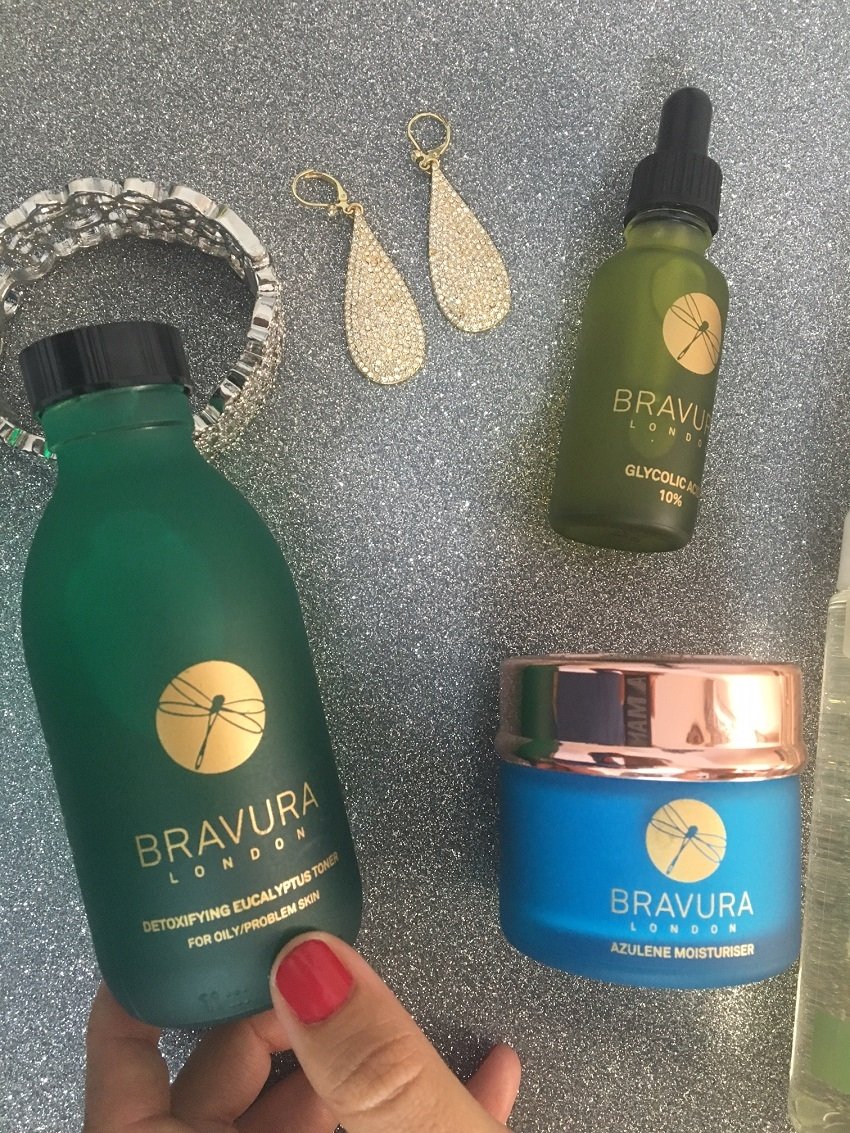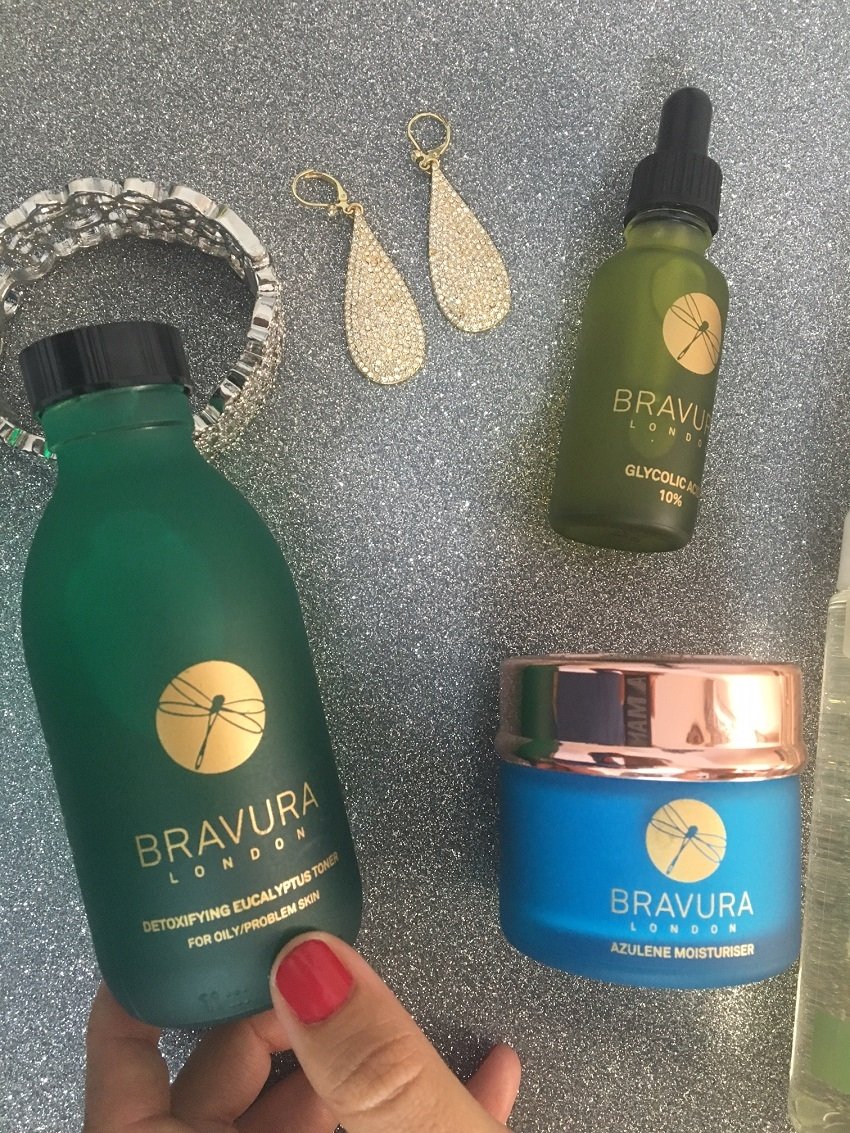 Productos: Bravura London
Hello lovely people!! Today i want to introduce you one of my last findings, the cosmetic brand Bravura London, which has lot of specific products for every type of skin and solutions for many skin problems. As you know my skin is very oily, and Bravura has some of its product that contains a small percentage of glycolic acid, which accelerates the exfoliating process, removes dead cells, moisturizes the skin and is fantastic for the first wrinkles and expression lines.
  Among the products I've tried are:
– 10% Glycolic Acid is a chemical exfoliant that helps revitalize the skin.
– Tonic eucalyptus leaves is super refreshing and balanced skin with its Anti-seborrheic action. I use it for my ritual cleansing or to remove  quickly and easily makeup of the skin.
– The azulene moisturizer, which helps moisturize my skin and helps soothe sensitive areas and prevent spots and blackheads.
– The cleaner that helps deep cleanse my skin, an essential part if you have oily skin.
– Treatment of glycolic acid, which as I said above is perfect to exfoliate and remove dead cells, moisturize the skin.
– Serum hyaluronic acid is a fabulous moisturizer and helps rebuild the skin getting a healthier appearance.  
I am very impressed with the results of these products, totally unaware of the properties of glycolic acid and I have to say I have been pleasantly surprised. See you in my next post 🙂 beauty Besiños by Amanda Chic
  A chic kiss;)